We had a great event with YouDinner in one of the most exciting clubs in Germany, the Hearthouse.
YouDinner brings people & culinary expertise together - always in special places, usually at a common, long table, and of course with culinary highlights. The important thing is that you can also get in touch with creative and well-known chefs, members can meet them in person - like recently on May 2, 2018. On this evening YouDinner had invited to "Techno & Sushi" and asked us to work on the culinary concept and its presentation on site. Again, a small challenge for our team, because in addition to the normal restaurant operation, a team of two Japanese chefs had to serve up a small 5-course menu in completely unfamiliar surroundings within a very short time. So to speak a catering of a very special kind: an excursion for our cooks!
to Germany launch of Haku Vodka should be japanese food in black and white color concept be developed. Of course, everything should not only be beautiful to look at, but also taste good - whereby the main role was clearly with the vodka and not with the food.
Nevertheless, our team did not miss the opportunity to think very carefully and creatively deliver something special as best as possible: over several weeks we developed various proposals for dishes in cooperation with our chefs, coordinated them with the agency again and again and implemented them later.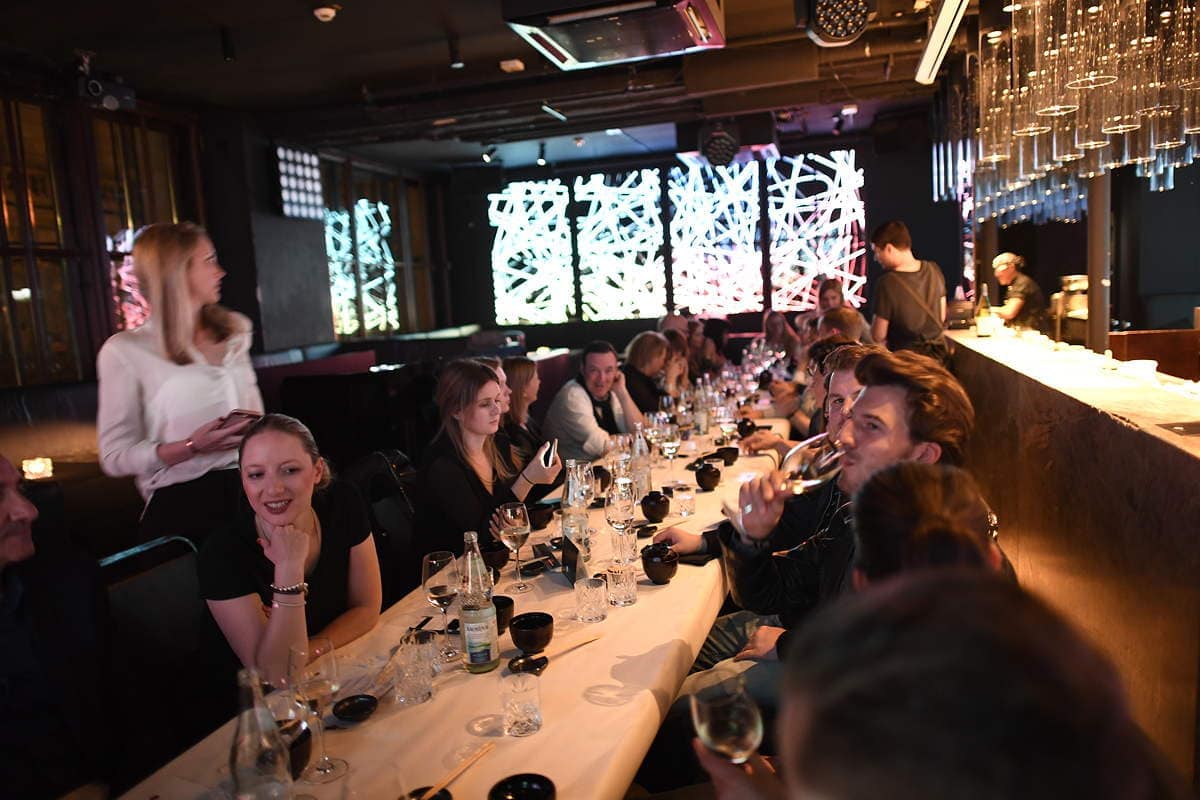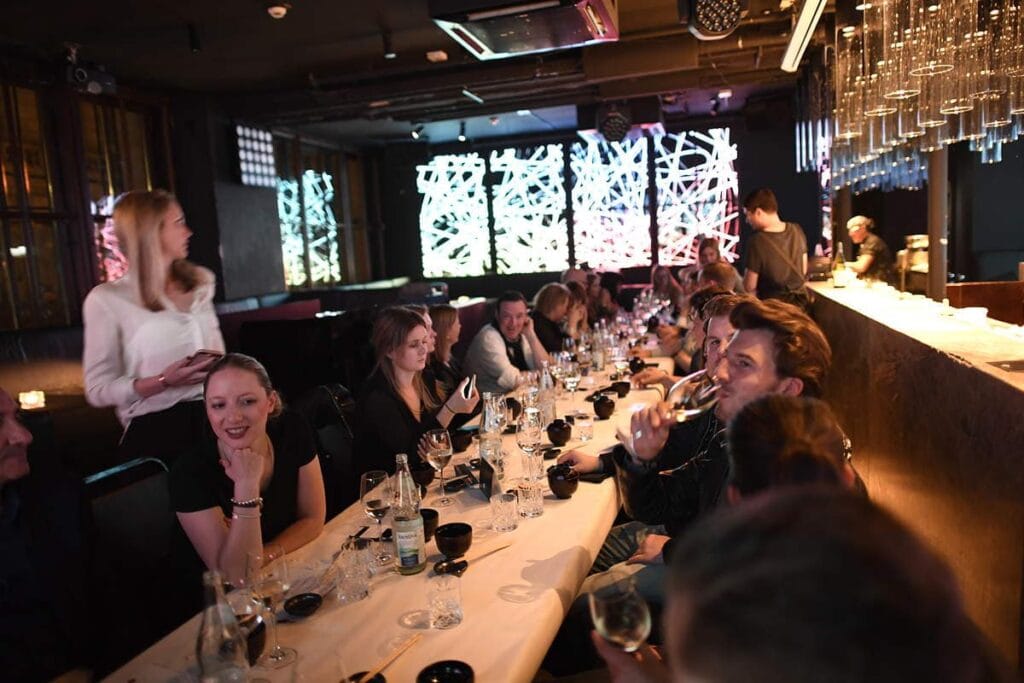 The Hearthouse in Munich offers its own premises where special events can be held. And although a well-known restaurant sits in the "Heart" on the first floor and the Hearthouse also has its own restaurant on the second floor for special events, it was a special challenge for us: we were in a club space, far away from any kitchens. So our chef Saito and longtime sansaro chef Natsuko were challenged to design a special menu without the need for a typical kitchen, and on short notice to transform a drinks bar in a club into a prep station for sushi. A great mixed crowd of Hearthouse Club members and YouDinner guests then settled down at a long table to chat over various small but delicious courses prepared by our kitchen team, and to sample wines from Rheinhessen and Baden under the auspices of YouDinner.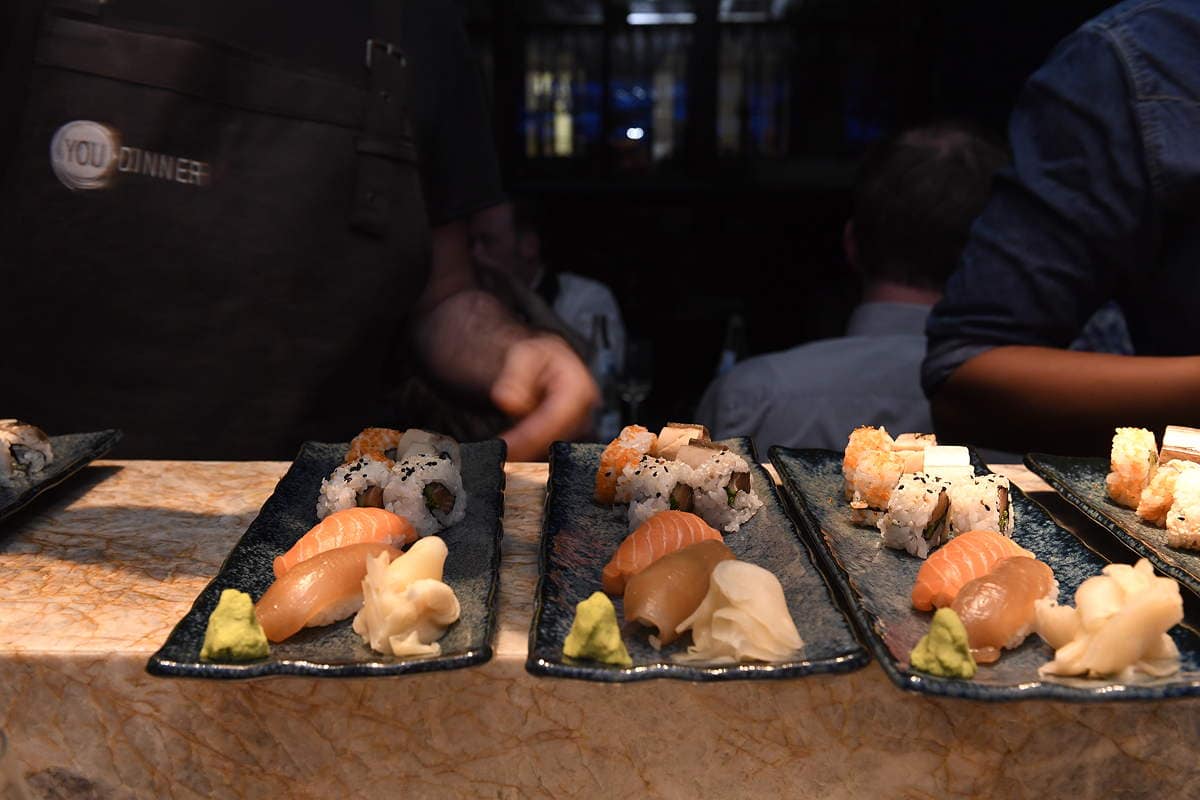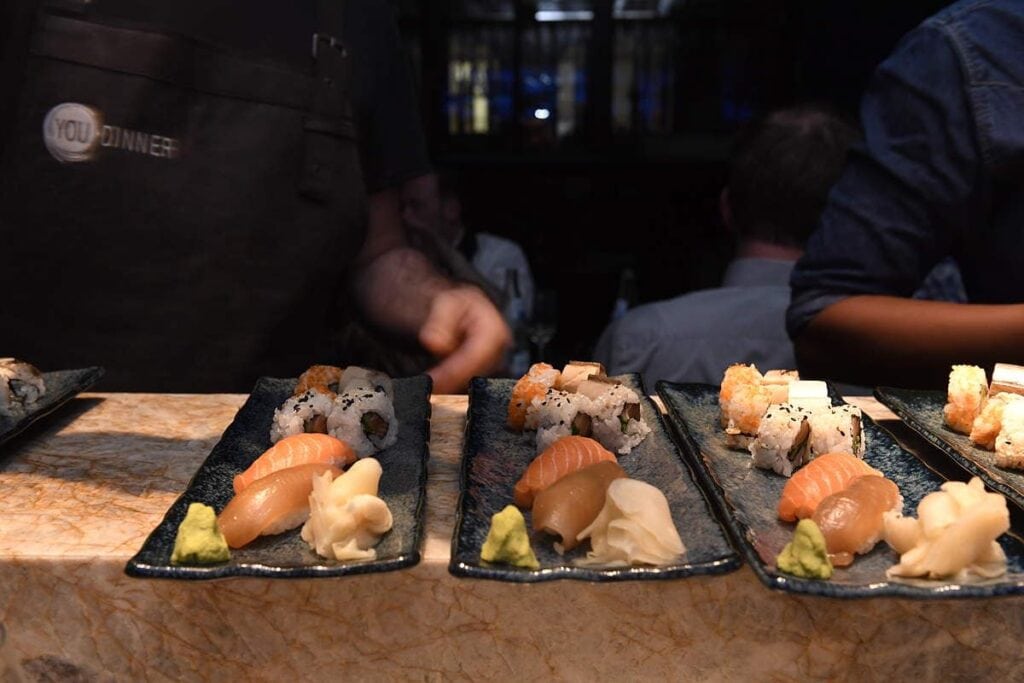 Interesting detail: YouDinner usually works with long tables where people can get to know each other - just like in our restaurant sansaro, where our architect designed the large table in the center of the room as an homage to the counter at the sushi bar, as a way for people to get into conversation.
Sushi is of course predestined to be served in such a location. Diligently, our whole team at the restaurant sansaro in the Amalienpassage prepared as much as possible - then our two sushi chefs stood in the Hearthouse and prepared everything there and served it for the guests. There was a small selection of special bo-zushi (a form of sushi that is especially popular in the Kyoto area), maki sushi, and nigiri selected and prepared by Chef Saito.
As dessert we had a small Hōjicha-Tiramisu at the end, as a - as always with us homemade - dessert with a fine note from the roasted Japanese tea "Hōjicha".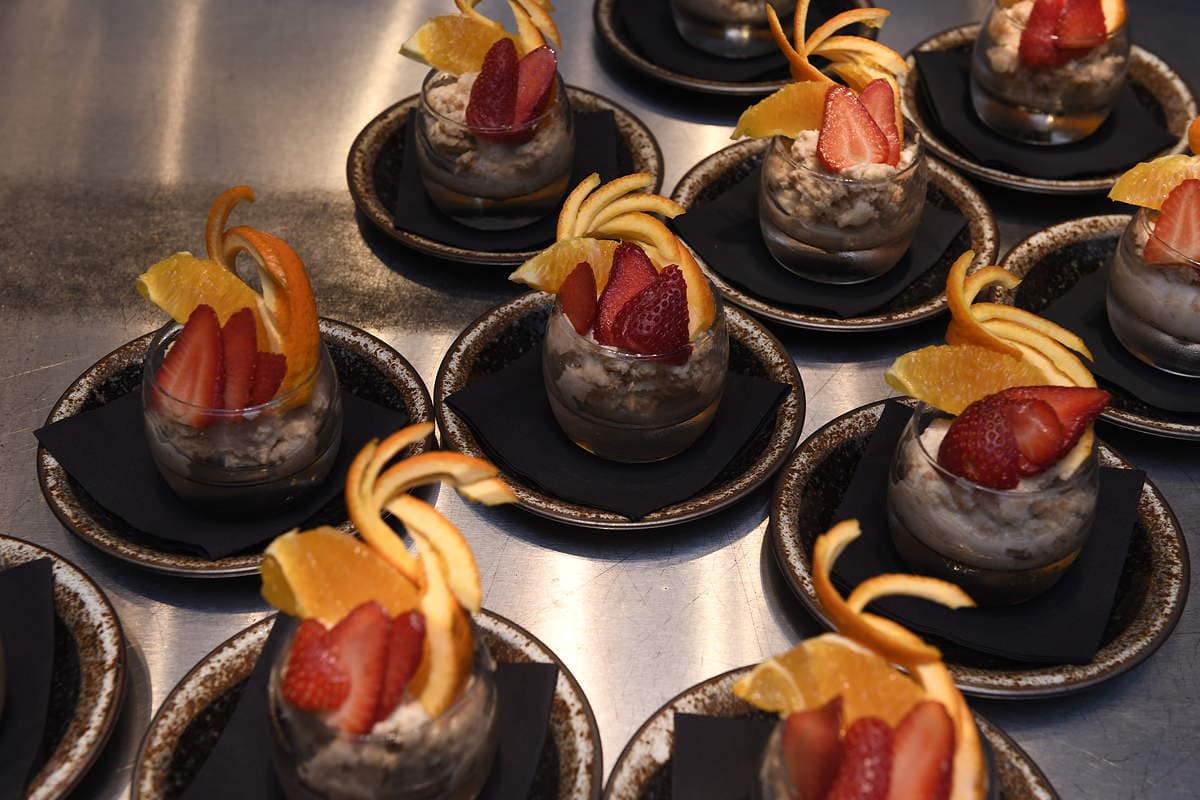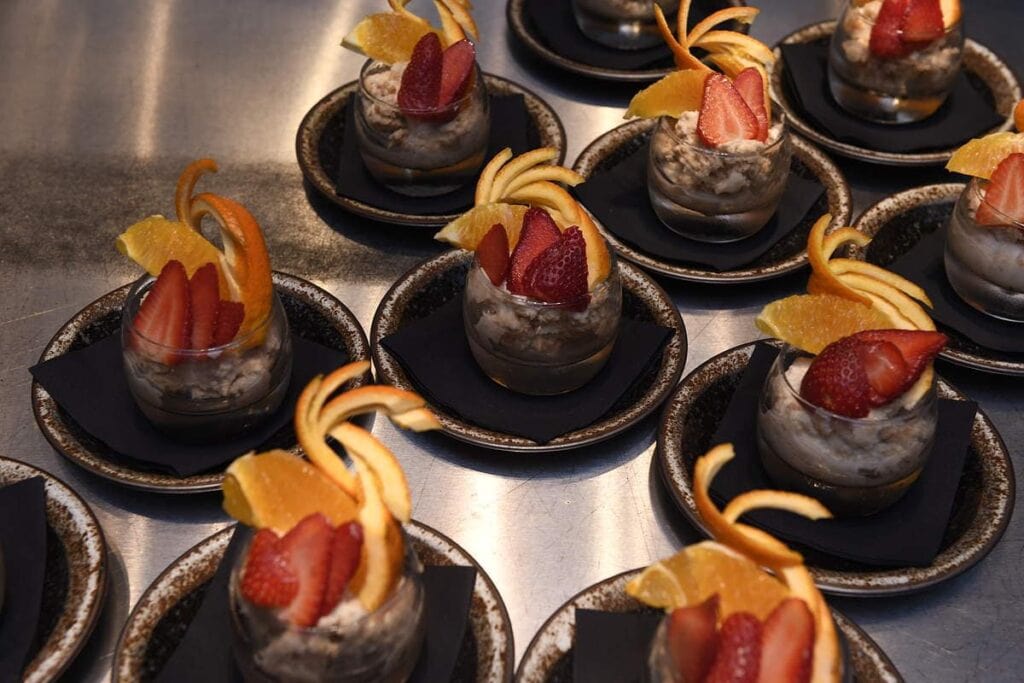 We hope everyone enjoyed it! We enjoyed the event and look forward to the next challenge with our team of Japanese chefs!
If you don't know our restaurant yet and want to know more about our team, just watch this video: