Our exclusive tasting event with Japanese gin in June 2019 was a complete success - and the enthusiasm of our guests has motivated us to immediately organize a second event this summer!
Outlook for the Gin Tasting on August 25, 2019
Before the summer passes again a tasting event exclusively with Japanese gin, plus again an exclusive food pairing - here is a first preview:
1. SUNTORY Dry Gin Extra 40% - HAMACHI NO ABURI-PONZU
- short grilled hamachi (yellowtail) with ponzu sauce ( Japanese lime juice soy sauce) and olive oil.
Nice detail on the side: on this bottle you can still see the old Suntory logo, which was actually designed by the father of Mr. Wataru Hayase! Mr. Hayase supplies us with our special Japanese tableware, had a lovely store in the Amalienpassage until not too long ago and can be found today at https://rococo-japan.de/muenchen/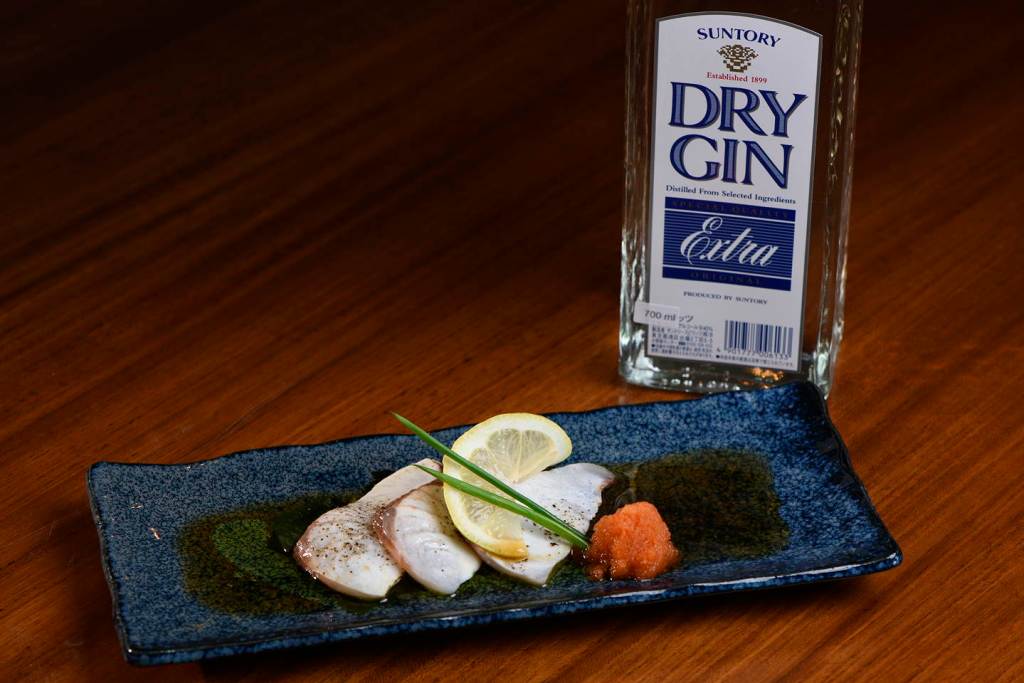 2. KOMASA GIN Sakurajima 45 % - HOTATE TO LOBSTER NO UNI-YAKI
- Scallops and lobster grilled with sea urchin sauce.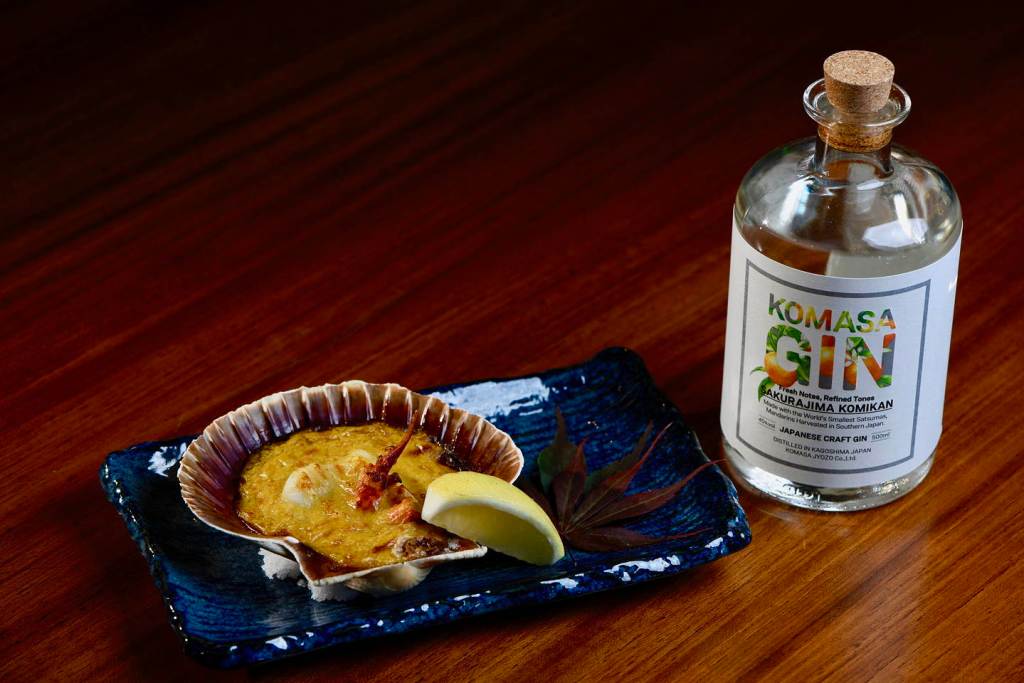 3. KYŌTŌ Distillery KI NO BI Edition K 46 % - MAGURO NO TAR SUSHI
- Tuna tartare on sushi rice with spring onions and pine nuts.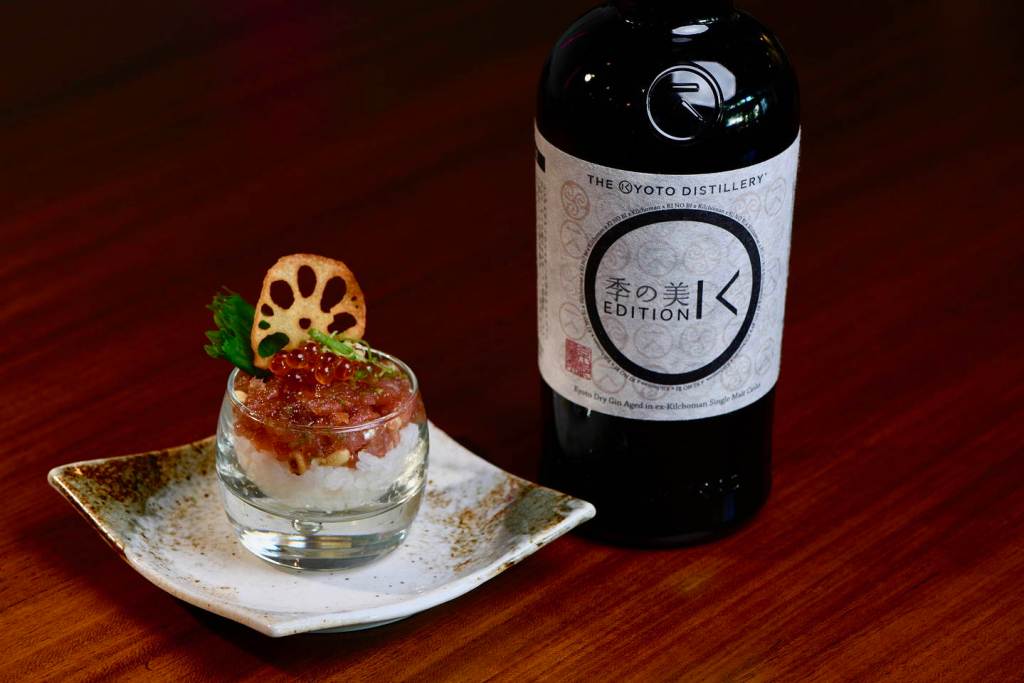 4. WA GIN PREMIUM JAPANESE CRAFT GIN 45 % - UZURA NO SANSHYO-YAKI
- Grilled quail breast, drumsticks and mushrooms with mountain pepper soy sauce.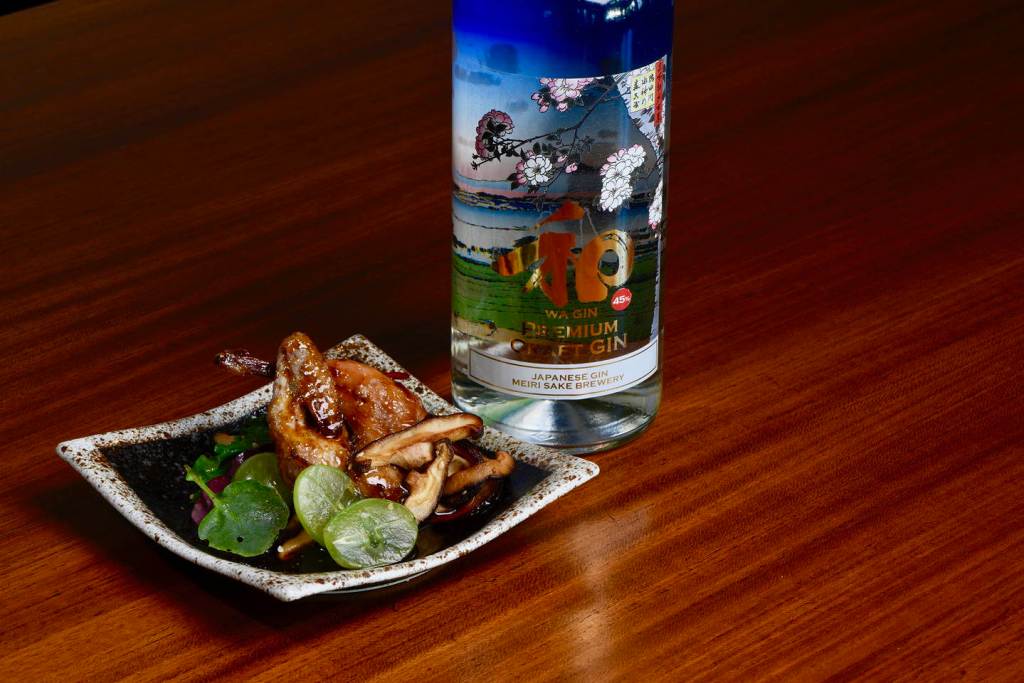 5. AKAYANE CRAFT GIN GREEN TEA 47 % - MATCHA TO LIME NO MOUSSE
- Mousse with Japanese green tea and lime.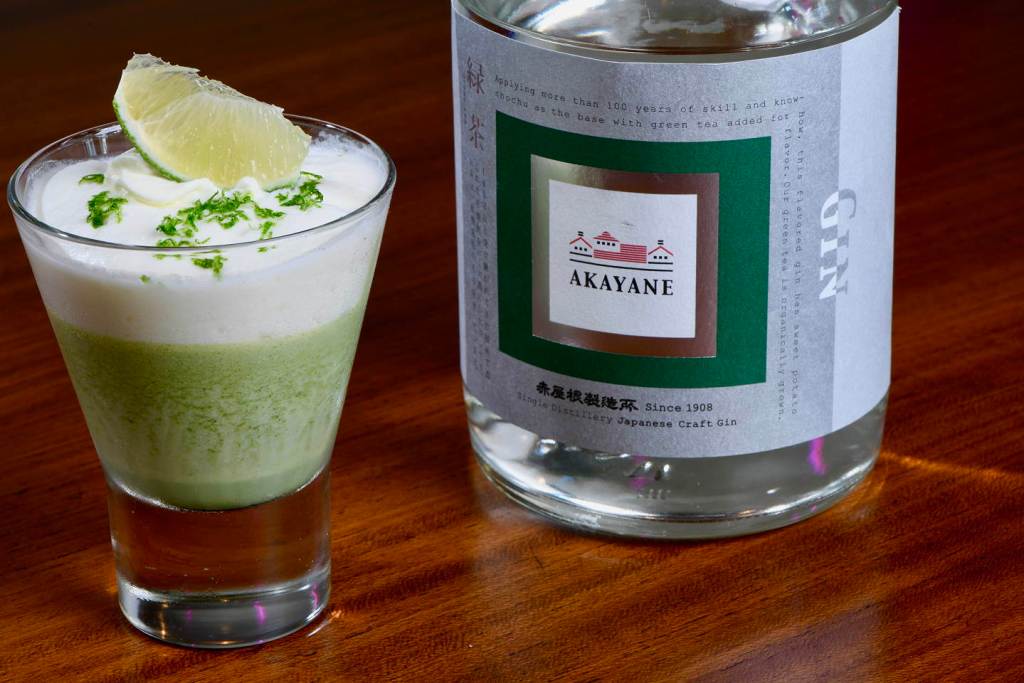 We look forward to your participation - secure your place now!
You can see how it was last time in the video below: