Sake, the Japanese rice wine, is becoming more and more popular. A wonderful, aromatic drink is Japanese sake, if it is served in a quality like in the restaurant sansaro. The sake we call premium sake are among the top 10% of all Japanese sake production. You can always find more information about our sake selection in our beverage menu, the current version of which is always available on our homepage.
Review of the Sake Tasting at sansaro
Ms. Yoshiko Ueno-Müller was again our guest at sansaro on May 1, 2018 to hold a Sake Tasting with Food Pairing in a class of its own. The room was well filled with about 30 people, including even some "multiple repeat offenders": some guests who had attended both sake tastings in 2017, did not want to miss these combinations of sake and special, again new food pairings again!
Dressed appropriately for the season in a beautiful, spring-like kimono, we heard from the Japanese expert in charming German how high-quality premium sake is produced in Japan. The small breweries that produce such premium sake are mostly family businesses that make sake with a lot of handwork. You can notice this in the characteristic, but also very diverse, different flavors that you can taste out in a sake. That is why good sake is drunk chilled (not ice cold and not hot). One or the other sake can of course also be warmed up well - here the Amabuki Marigold was the example in our tasting on May 1. But in general, it is recommended to drink the high-quality sake slightly chilled, similar to what is natural with good wine.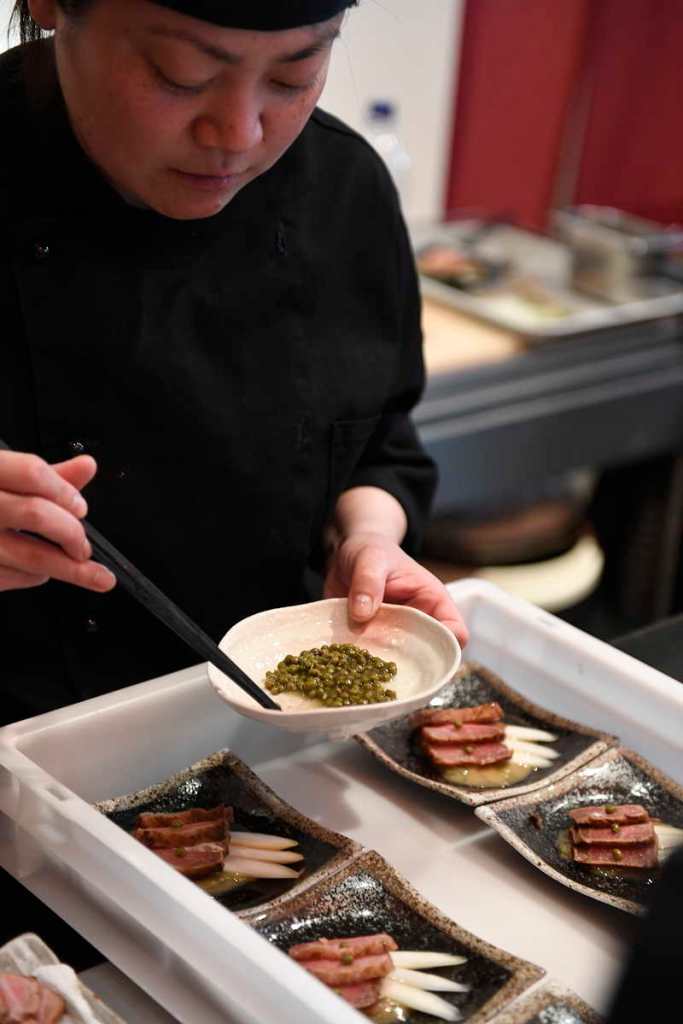 The tasting was rounded off by the successful food pairings from our kitchen team. Our restaurant sansaro is known for excellent sushi in consistently high quality - but for such events our Japanese kitchen team around the respective chef naturally has a free hand. And so, once again, Chef Saito developed a number of small, individually coordinated works of art, which he personally presented to the guests.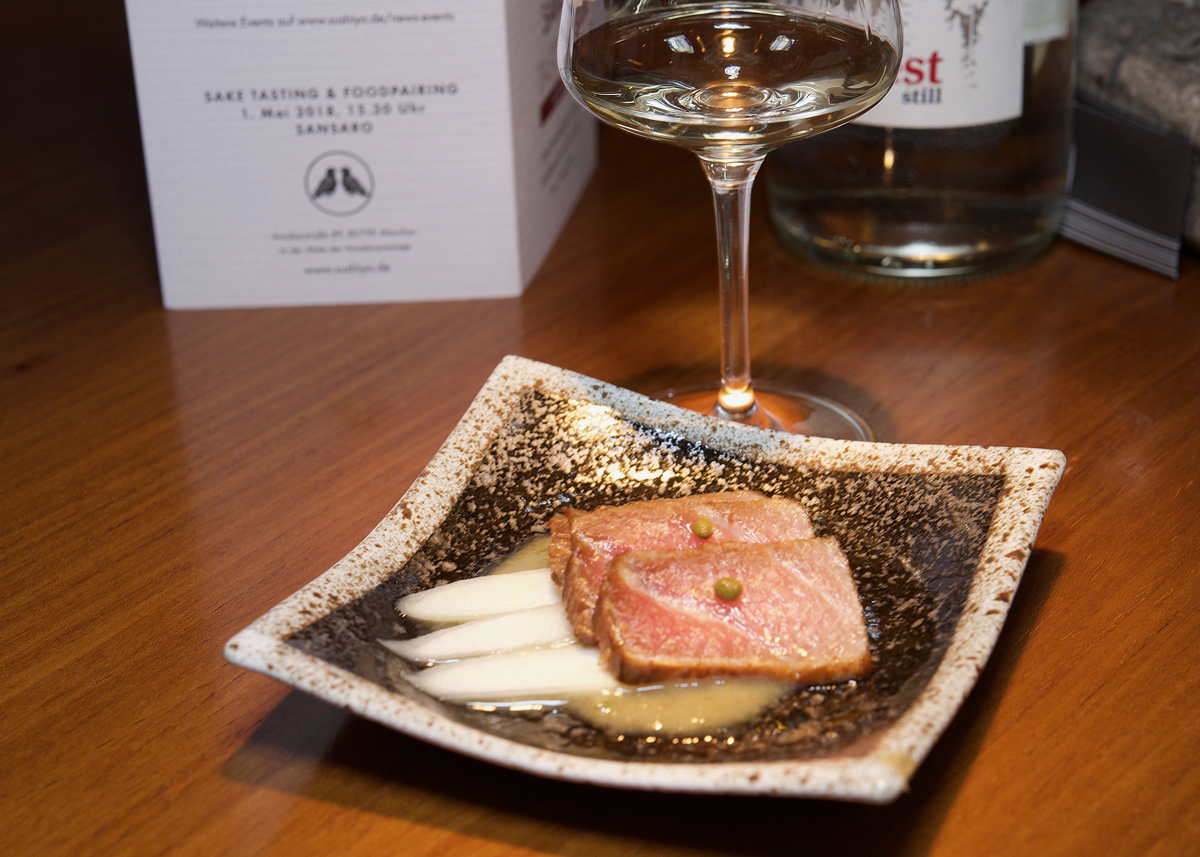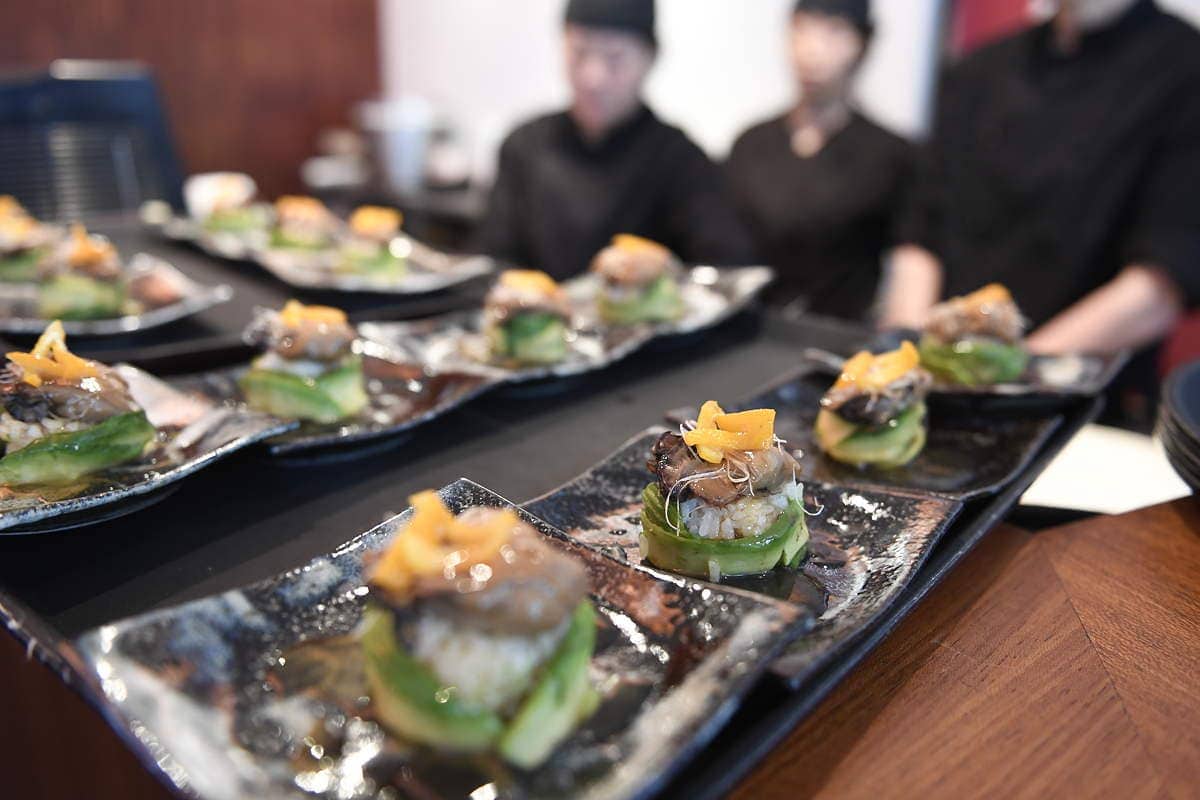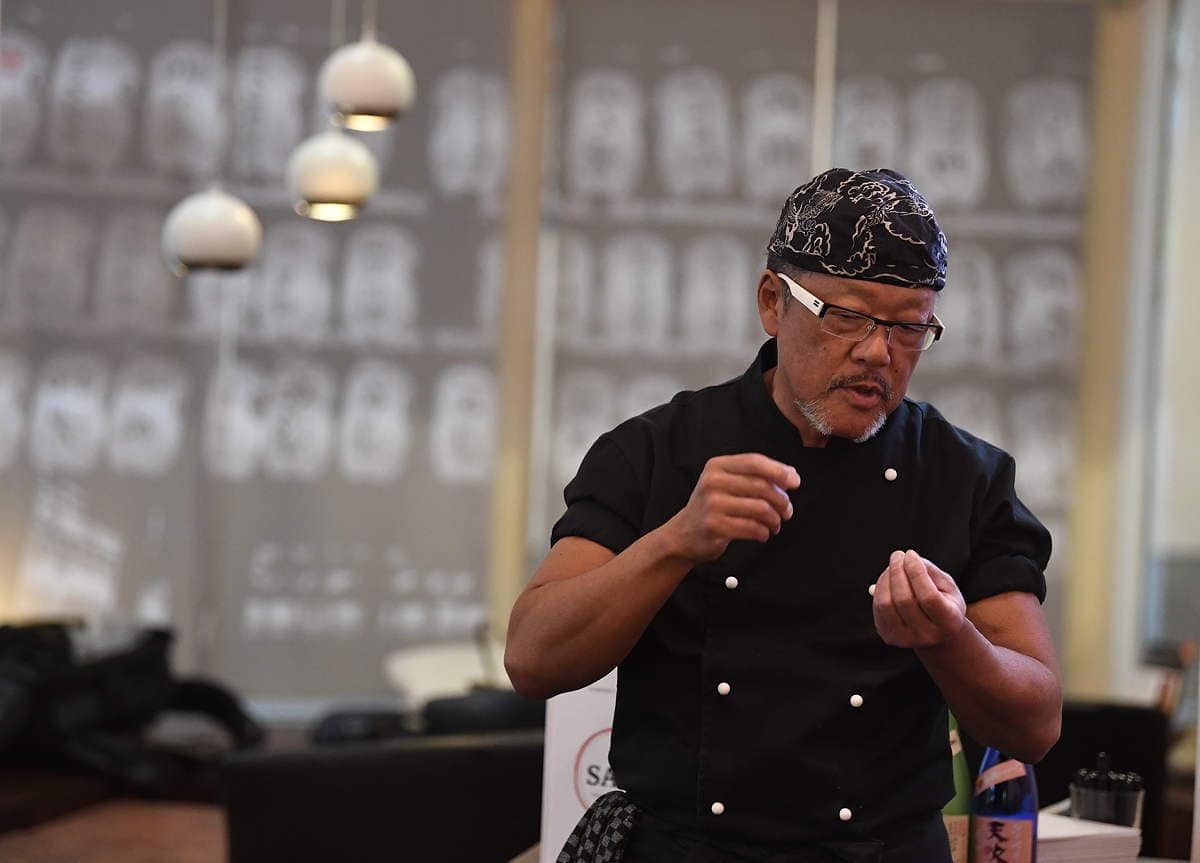 Sensational (it is allowed to say that here 😉 was the sake sorbet with sweet salt plum at the end - a great combination!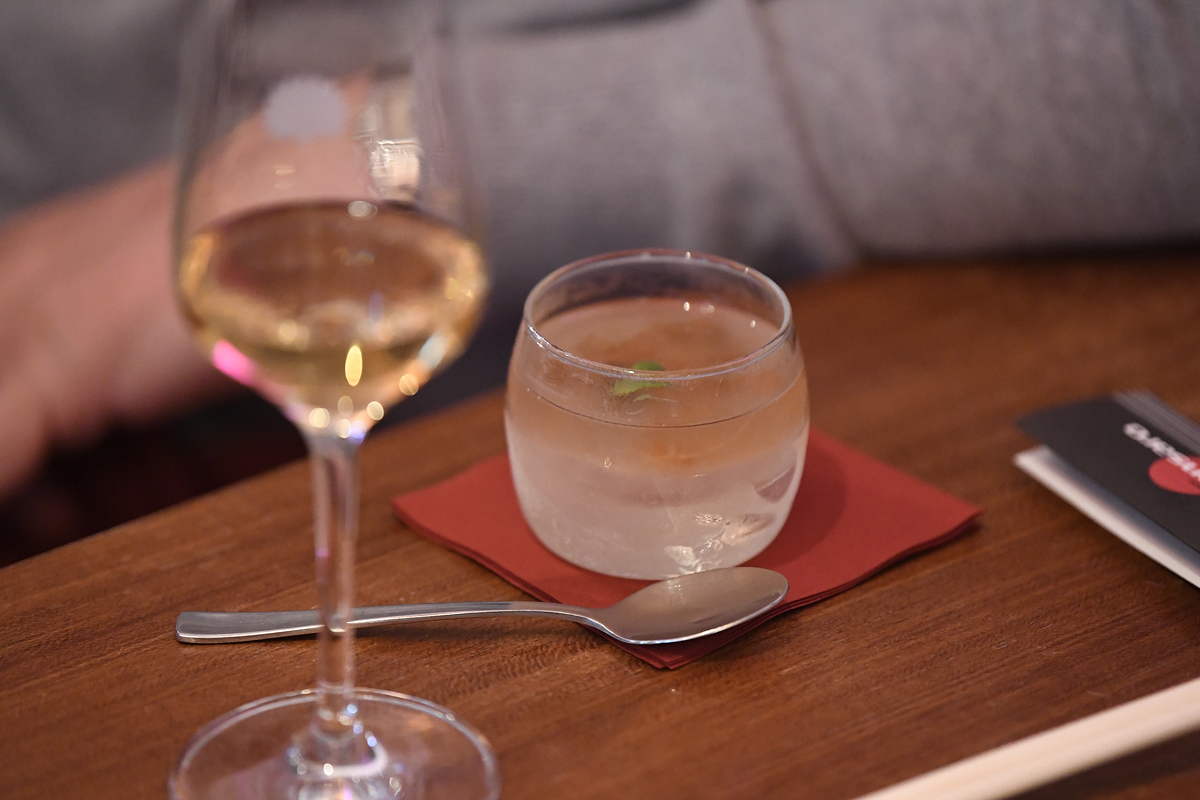 In the end, a real autograph session developed, as more participants than planned wanted to buy a book about sake personally signed by Mrs. Ueno-Müller.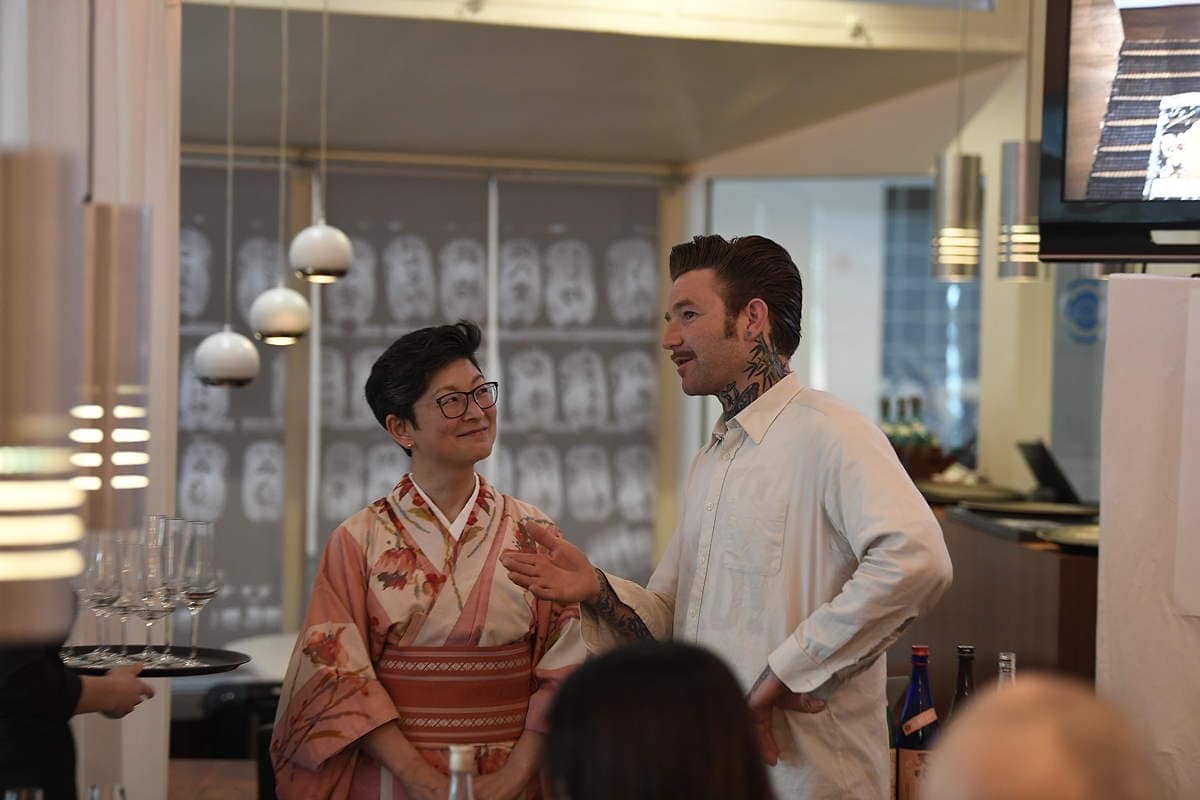 The book "Sake - Elixir of the Japanese Soul".
 is the first in-depth work on sake in German - published by our speaker Yoshiko Ueno-Müller with great photographs and stories about sake. We are looking forward to hosting another event on sake in the fall - as always, all information will be in our newsletter in time! If you don't know our restaurant yet and want to know more about our team, just watch this video: