Our sake tasting on November 1, 2018 was a great success!
Not without pride, we noticed that our tasting was already completely sold out a few days before the event started. Until now, the subject of sake was little known in Munich, but now more and more customers are enjoying the wonderful, aroma-rich premium rice wine - which would actually be a "rice beer". After all, sake is brewed like a beer. Only water, rice and the koji mushroom, which is unique in Japan, are the ingredients for the premium sake. And through many complex craft techniques and Japanese perfection, the most diverse flavors are then created.
Expert speaker Yoshiko Ueno-Müller
No one explains as charmingly as Ms. Yoshiko Ueno-Müller, who brought this sake to us at Restaurant sansaro back in 2009. Since then, "sake" has been a topic close to our hearts - and in the context of our sake tastings with food pairing, we share this enthusiasm with our customers.
This time, however, not only our customers were there, but also some trade visitors: Patrick Metzger, who himself recently presented a truly impressive comprehensive masterclass on the subject of "Japanese spirits was there and also Bianca Murthy, food specialist for Falstaff and Münchner Merkur, among others, has written for her blog under the title "SUSHIYA SANSARO - best sushi in Schwabing"(Thank you for the great praise, Bianca, we are very happy about that!) Particularly impressive for us, however: every time there are more "repeat offenders" - apparently the topic is always new fun!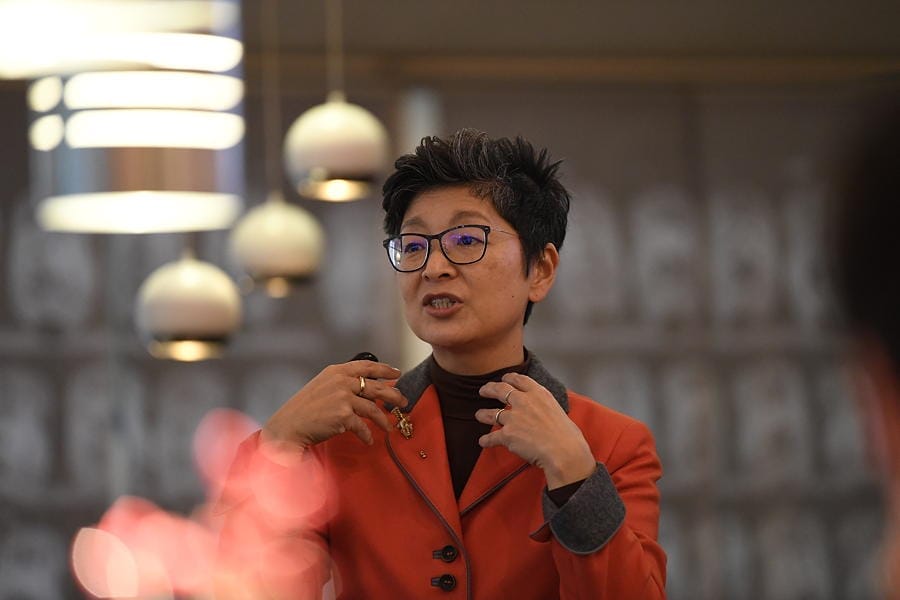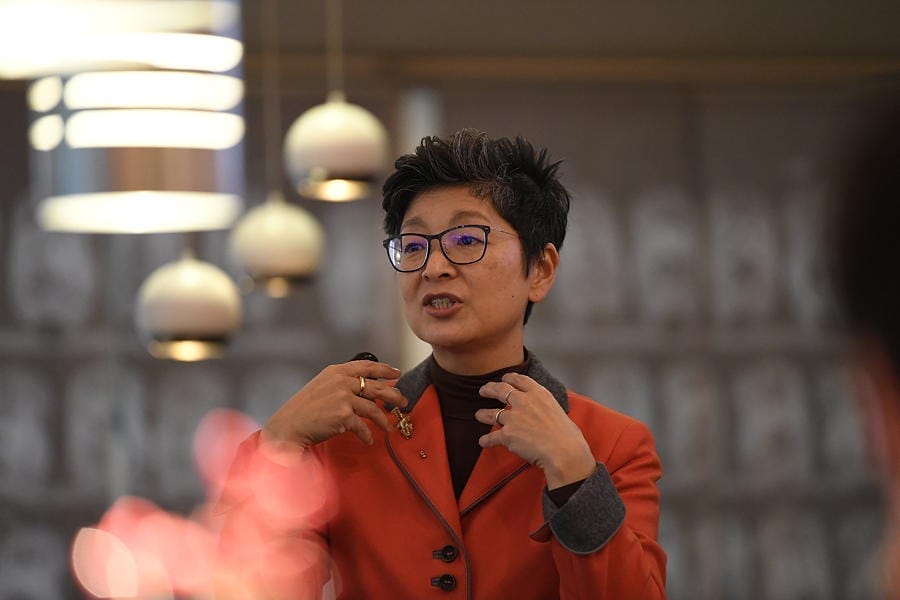 Individual, special food pairings for each course
Our "creative chef" and Senior Master Special Events, Masami Saito, of course did not miss the opportunity to personally present his creations to the enthusiastic audience. The sake tasted this time ranged from very dry ("Imayo Tsukasa Black") to the impressive "Dassai 39" to an extremely sweet, soft, almost liqueur-like sake "Katsuyama GEN".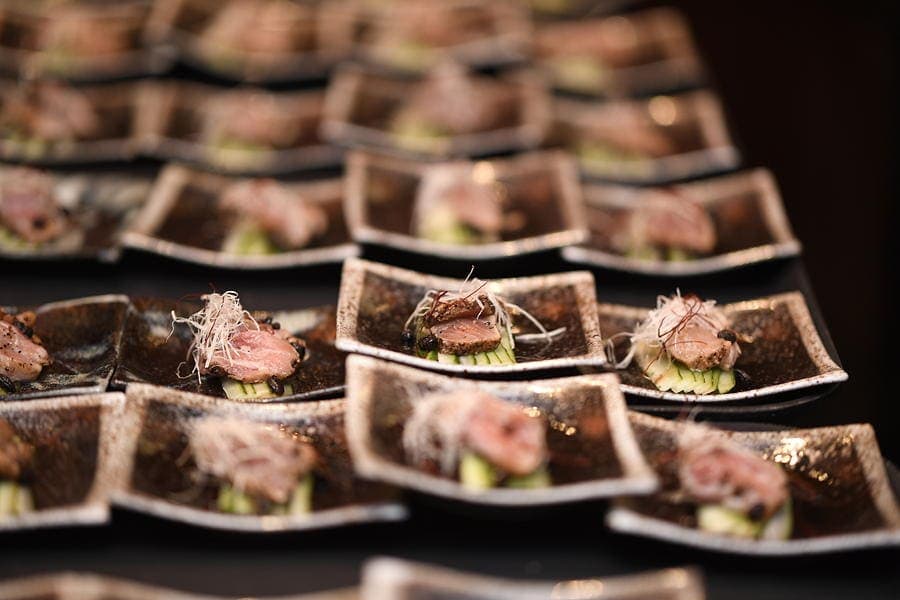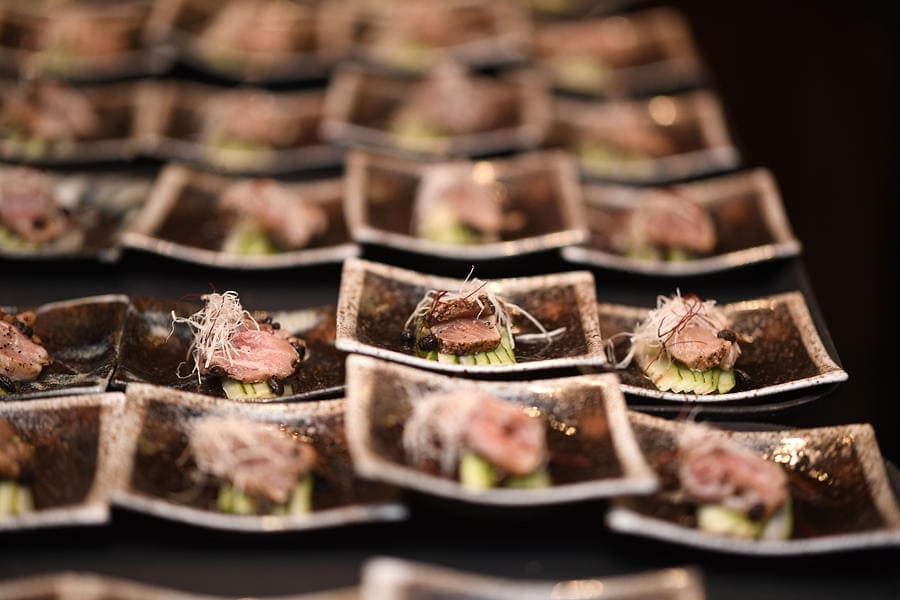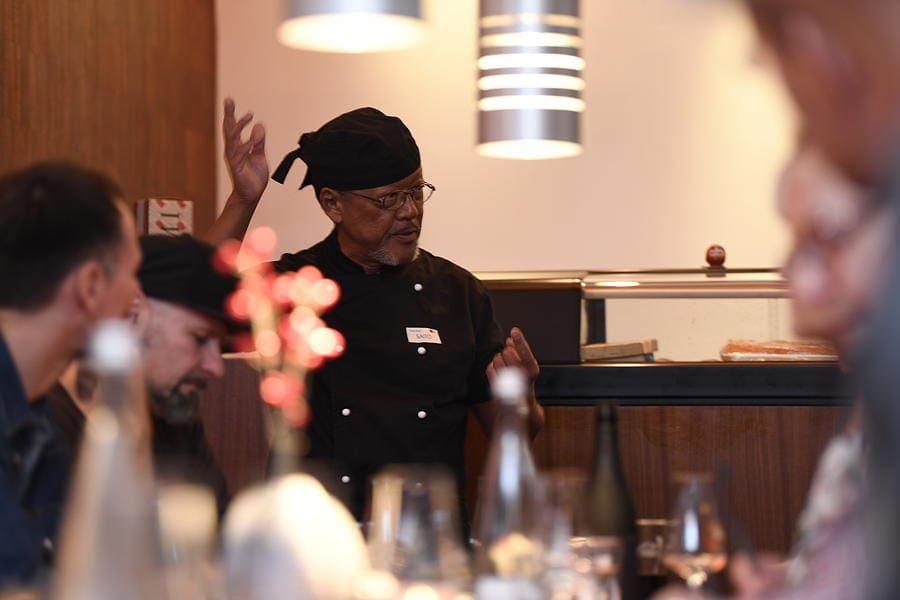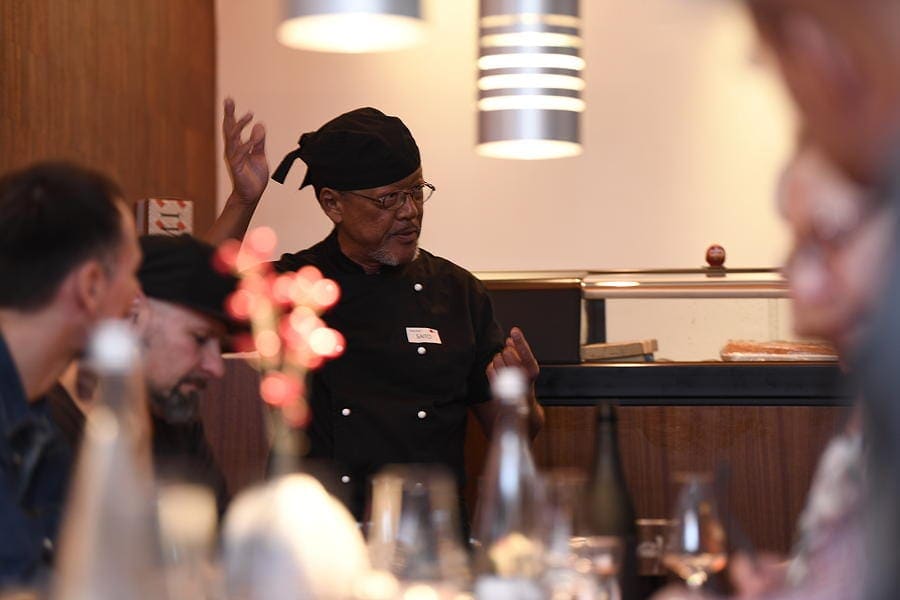 Next event May 1, 2019 - or earlier?
For us, it was a great event - and the guests stayed seated for a very long time afterwards and numerous shop talk ensued on the subject of enjoyment and Japanese sake.
The next sake tasting is scheduled for May 1, 2019 - but since we are currently getting a lot of tasting requests for one, we are happy to take requests from you and look for an earlier date if needed. Just write to us if you would like to be part of the next sake tasting and as soon as we have enough interested parties together, we will be happy to write to you with a new date proposal soon.