Again we were allowed special Bentō for demanding Japanese clientele in Munich. Here we briefly explain the contents of this Bentō. The descriptions are still being added.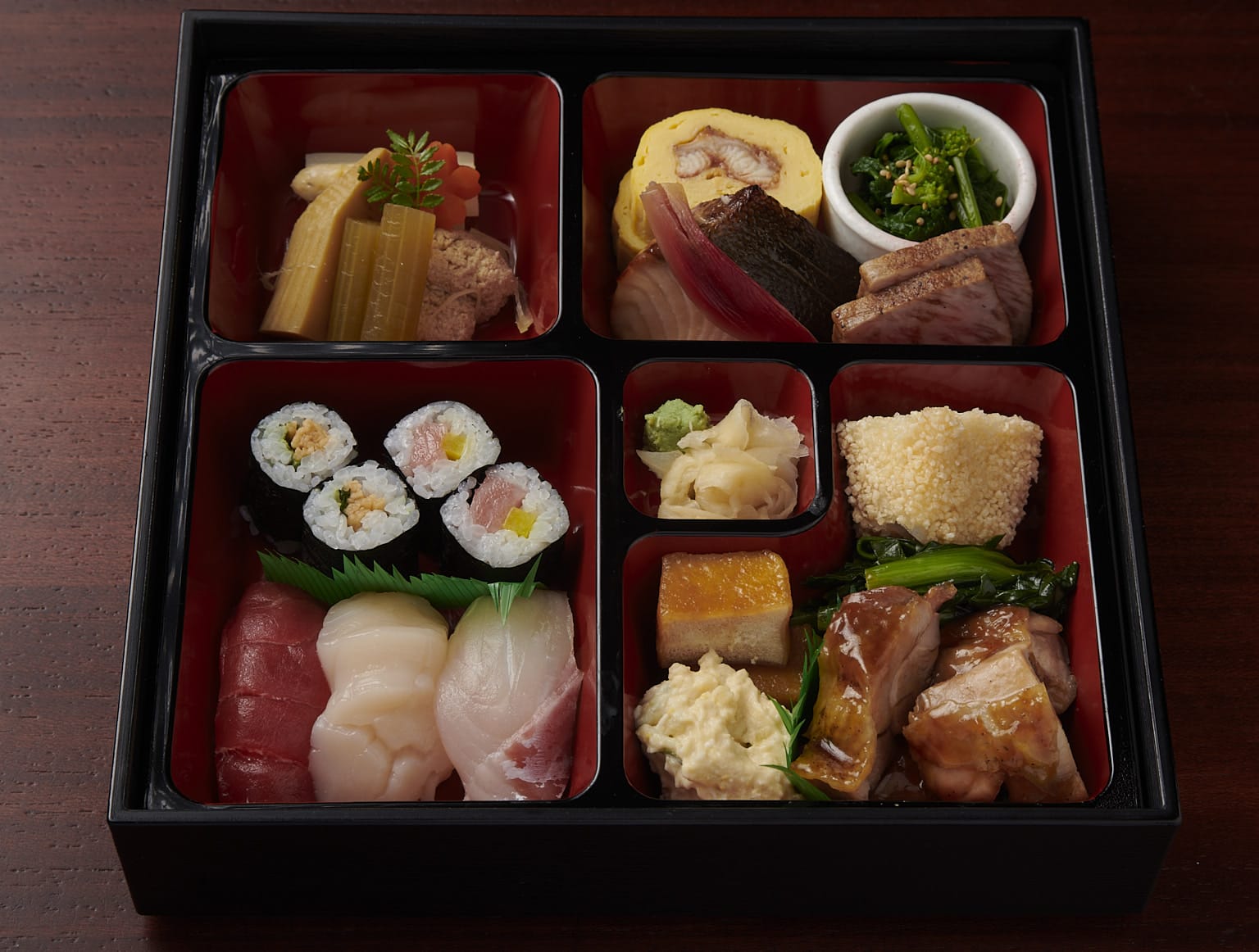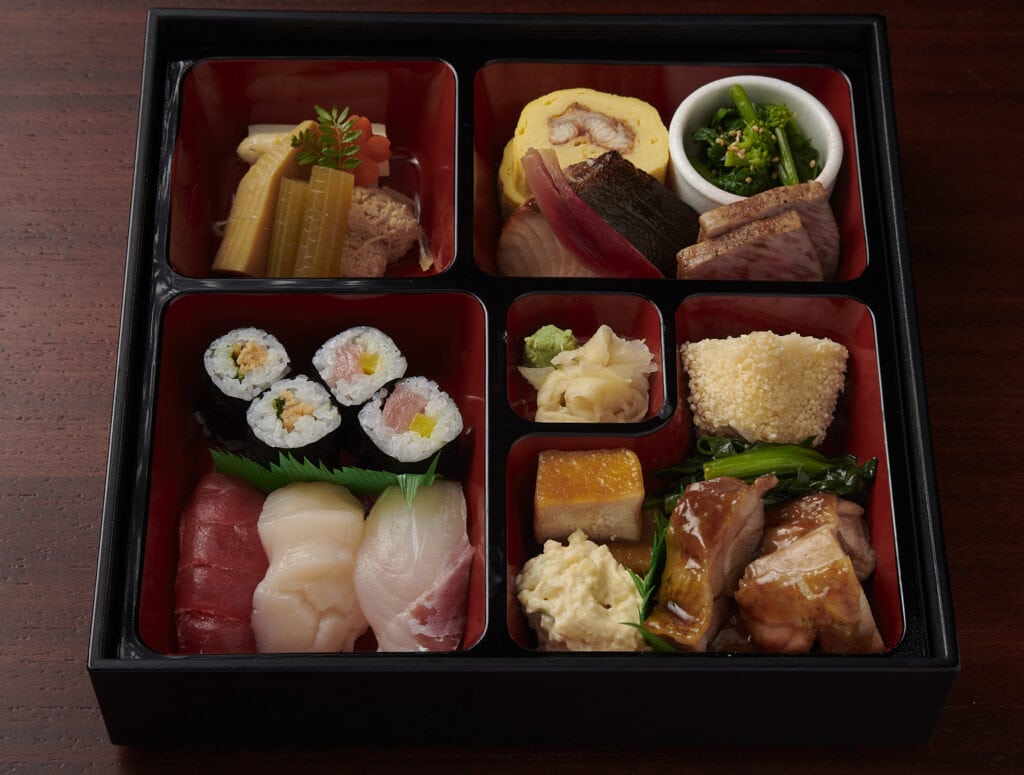 The description of the dishes starts in the lower left compartment. This is not a general rule for Bentō, where the order of the food is not fixed anyway. However, for the sake of simplicity, we currently count like this.
Sushi Moriawase Nigiri: Maguro Akami, Suzuki, scallop Hosomaki: Toro taku, Nagaimo shiso
Spring Takiawase of: Sea bass roe, bamboo shoots, white asparagus, carrot, Japanese butterbur and kinome.
Black Cod Miso-Yūan, fried Wagyū-tataki Sea bream deep fried with Domyōji flour Cime di Rapa Ohitashi Myõga sweet and sour
Are you interested in Bentō?
This time we also made the Bentō for two esteemed guests who are very happy to try an exclusive, original Japanese Bentō. Rest assured: there is nothing else like it in this quality in Munich. We know that, we are always and always looking for delicious Japanese restaurants in Munich.
Would that also be something for you? Write to uswhether we should also prepare such a Bentō for the price of approx. 90 euros (in a set with soup and dessert) for you - and subscribe to the newsletterso that you will be informed when this is possible.