New lunch menu in restaurant sansaro summer 2019
At lunchtime, we always offer a reduced selection of popular or typical Japanese dishes that don't mean too long a wait and still taste great.
Regulars may have noticed that in recent years we have always slightly adapted our lunch menu to the season. Now there is again a new lunch menu for summer 2019 and the following dishes are new and particularly recommended:
Hiyashi Chuka
A typical Japanese lunch in the summertime:
cold noodles with cooked shrimp, surimi, pork, vegetables, organic egg and refreshing yuzu ponzu sauce with a touch of sesame oil.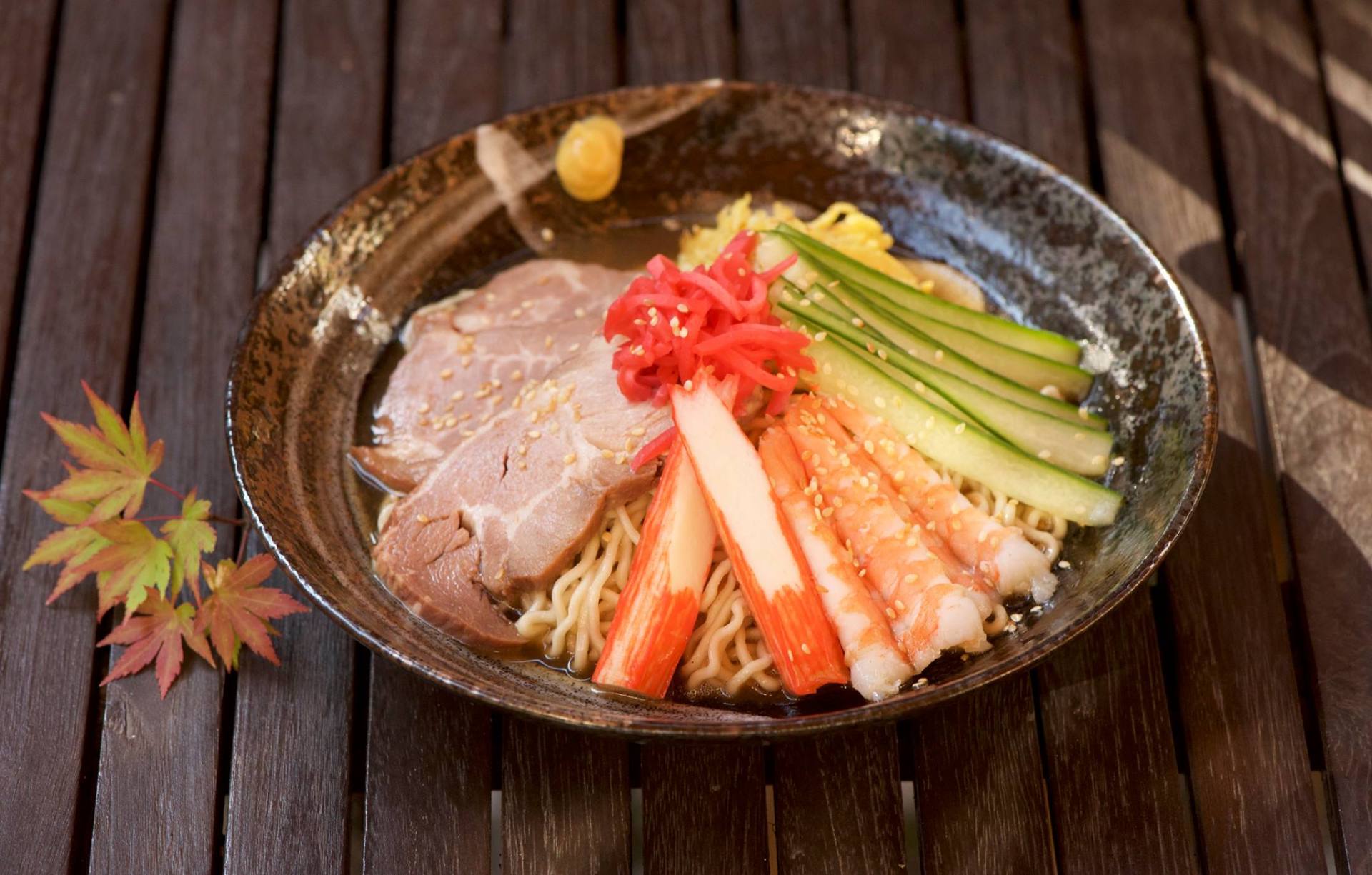 Zukedon salad
The Japanese answer to poke bowl: fish fillets, vegetables and lettuce marinated in a wasabi-yuzu sauce on a bowl of rice.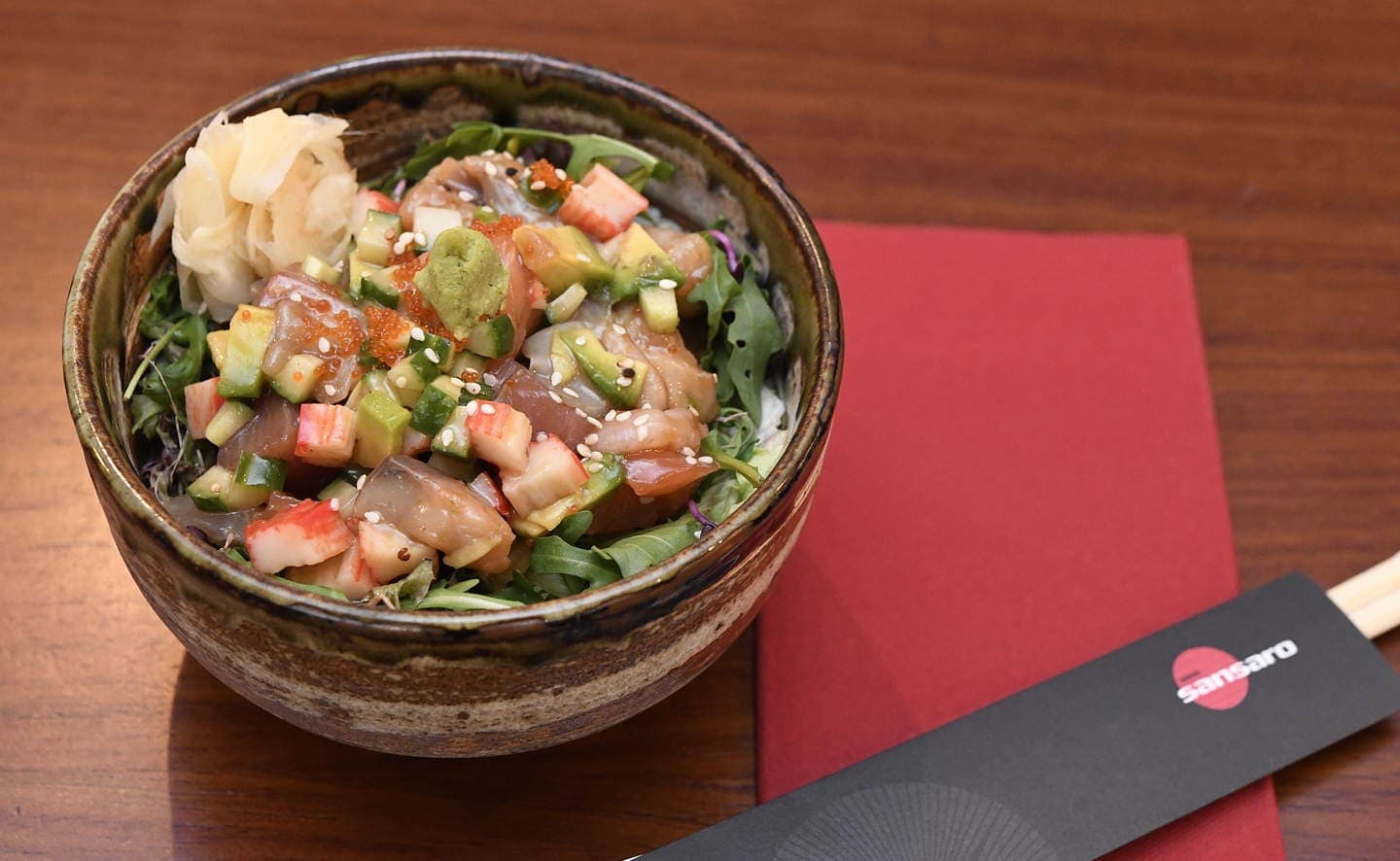 Natsu curry
As the name obviously suggests a summery curry, with lots of vegetables and, if desired, organic chicken or other toppings such as organic eggs or Demeter leaf spinach.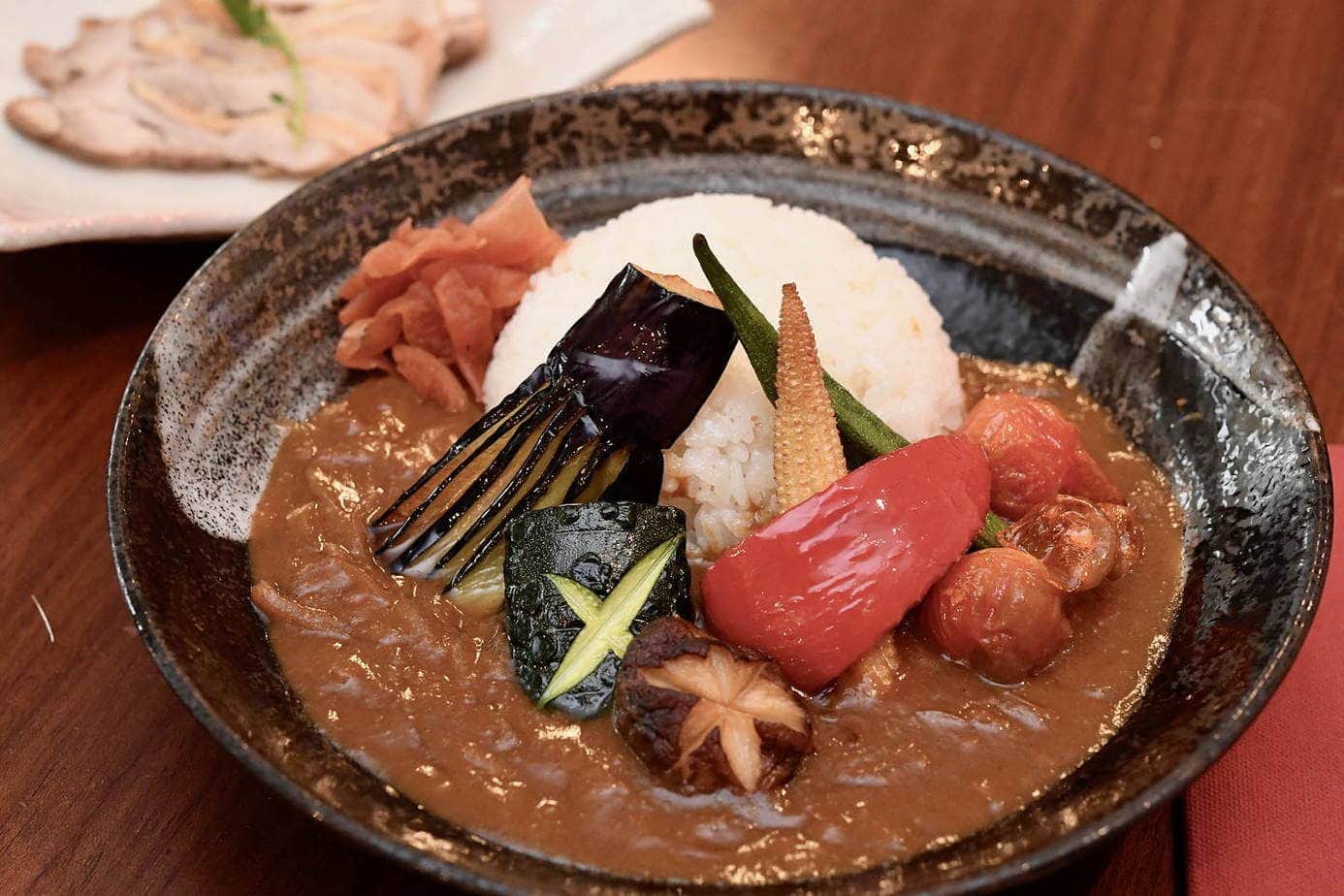 Small drink day ticket for the hot weather:
By the way:
currently we also offer a small drinks day ticket with a Mugi cha iced tea - which is an aromatic, roasted barley tea, or an Kōri coffee, a Japanese iced coffee with oat milk. .just the thing in the hot weather 😉
We look forward to your visit, see you soon at sansaro!