Yesterday we had a nice visit in our restaurant sansaro: Mrs. Yoshiko-Ueno Müller, certified "Master of Sake Tasting", was in Munich for a training of our team.
In her own inimitable way, Ms. Ueno-Müller, in a mixture of German and Japanese, once again reminded our mixed team of the exciting production form and history of sake: Sake is an ancient, traditional drink - the "drink of the gods". It is also said to be brewed like beer - but drunk like a fine wine. The fine, aroma-rich beverage is based on an incredibly elaborate Manufacturing process with a lot of manual work underlying - much knowledge and experience on the part of the brewmasters, the Tōji, is necessary for this. The time of sake brewing in Japan are several weeks and months, in which even with the most modern machines constant use of people with a lot of skill and manual labor is necessary. Day and night, the team around the brewmaster must monitor the process, accompany with great sensitivity to the development of rice to the divine drink.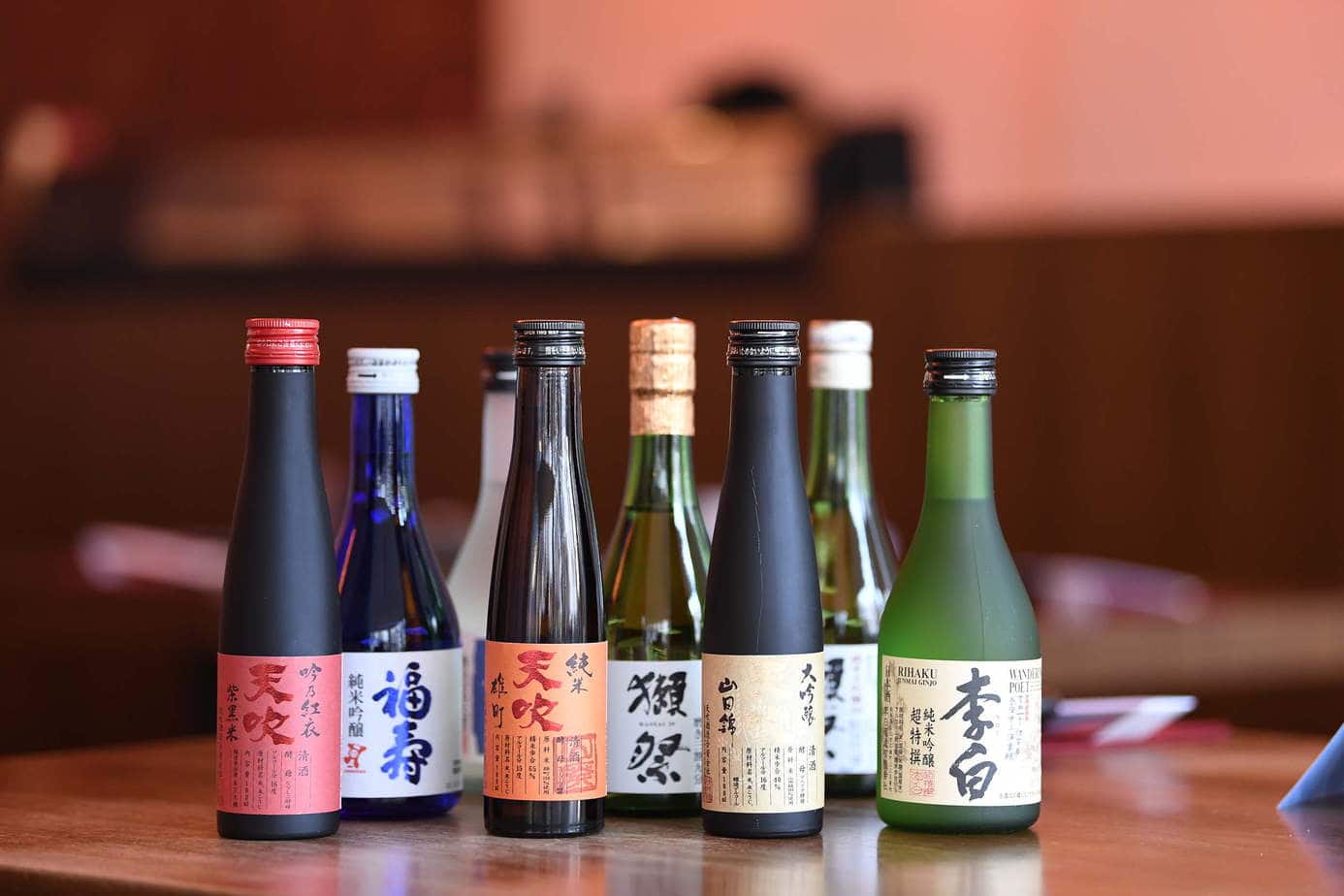 The result is impressive flavor aromas that are always difficult to describe to German palates - so Ms. Ueno goes through all the possible sakes one by one with our team, and thanks to her good description, whole new worlds of perception open up for us.
A good sake has 800 aromas - wine, European style from grapes, has 200-300 such aromas. For 12 years, Ms. Ueno-Müller has been running her own business, bringing the philosophy and culture behind high-quality Japanese sake to Germany - and also the sake itself, from small breweries, by the bottle and not from industrial production. In fact, her motivation was much the same as when she founded SUSHIYA. She says, "I wanted to introduce Japanese culture to the world. But sushi is already so widespread and at the same time so difficult and complicated to make."
One can only thank her for her commitment and this decision - the sake that one gets from Ms. Ueno possess an enormous richness of aroma, grace and variety - quite different from what even Japan lovers have known under the term sake so far.
In the meantime, she has extensive expertise, a great, especially assortment and - probably most important in Japan - grown relationships with the most interesting sake breweries in Japan. Originally started only in Germany, she now supplies almost all of Europe - and has even employed her no less competent husband Jörg Müller. He is now one of the few certified sake someliers in Germany, and Mrs. Ueno is also an IHK-certified wine somelier.
Again and again guests ask us in the restaurant sansaro for a "dry wine" and analogously then even for "dry sake" - we assume that this comes from the fact that in Germany "dry wine" used to be understood as a synonym for "high-quality wine". And very few Germans are familiar with degrees of polish or Japanese quality designations such as Junmai Ginjo or Junmai Daiginjo off. But which sake does Ms. Ueno-Müller recommend in response to this question? "A good sake needs some residual sweetness as a flavor carrier!" says Ms. Ueno quite clearly. "Dry sake was very popular in Japan in the 80s and 90s.". When you taste the sakes, you can only believe the Japanese: wonderful works of art like Katsuyama Ken or Katsuyama Lei show the balanced, diverse flavors that go into a sake. The Dassai brewery's sakes are now in demand all over the world, so much so that our longtime perennial favorite "Dassai 50" is often sold out. The semi-dry "Dassai 39" perhaps comes closest to the idea of a dry sake of high quality. According to its name, 61% of the rice husk has been polished away, so that only the innermost 39% of the rice grain can be used for sake production. The higher this degree of polishing - i.e. the smaller the number mentioned in our sansaro beverage card, the higher the quality of the sake usually, although in the artisanal process, of course, many other factors also influence the individual character of the sake. For example, our chef and also our head chef love the intense flavor of Amabuki sake brewery, which experiments with modern floral yeasts.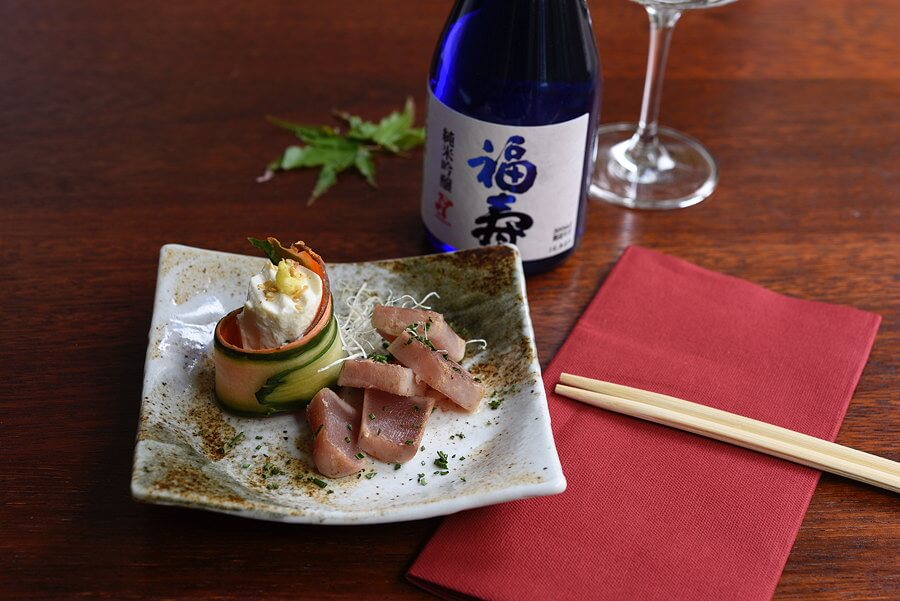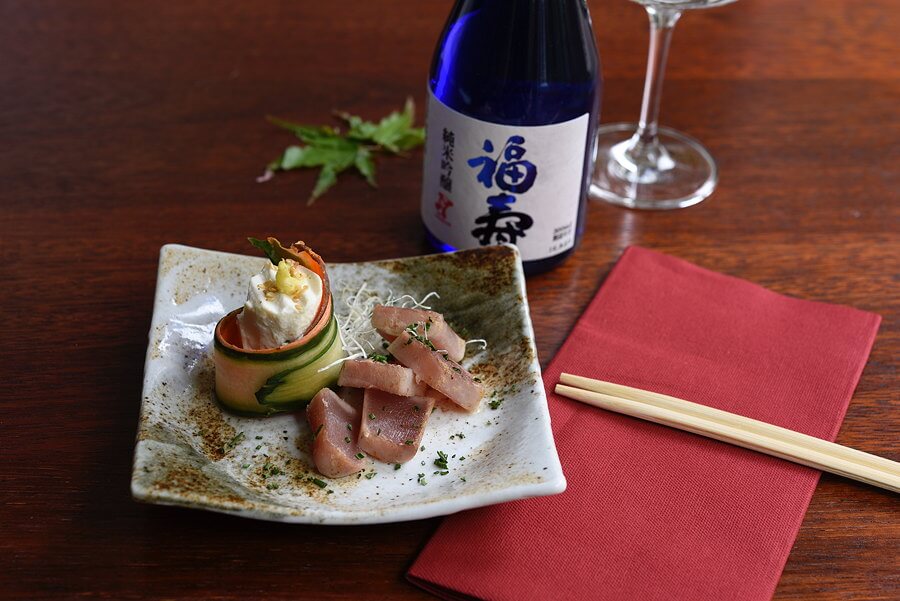 After the training, Yoshiko Ueno-Müller is still sitting unassumingly on our evening terrace, enjoying the hustle and bustle of our patio and a small selection of sushi and sashimi. "I love this wonderful momiji," she says. "Momiji" is the Japanese term for the beautiful coloring of the Japanese fan maple, which frames our large terrace in Maxvorstadt in many varieties. For us it is always something special when we see how Japanese people react to our food and the surrounding that we have created.
In the meantime, Ms. Ueno organizes high-profile events on the subject of sake throughout Europe: "7 Samurai & Sake" are events where the most high-profile chefs in Germany, Austria, Switzerland or France deal with sake & food pairing - very similar to our sake tasting, which we last held on May 1 with great success. She has launched the first, comprehensive and in-depth book on Japanese sake in German and has received several awards for her commitment. The next sake tasting is planned for November 1, 2017 in Munich at SUSHIYA sansaro, where Mr. Müller will again be present while Ms. Ueno is in Japan. We are looking forward to show the interesting topic to our customers - as soon as you can register for the date, we will send out a newsletter and point to Facebook and our homepage www.sushiya.de to it. See you soon at sansaro!