A special catering in Munich-Harlaching we were allowed to host on Friday, June 10, 2022: a regular customer of our restaurant sansaro celebrated her 30th birthday at home in the garden at home and ordered for it with a knowledgeable hand the best things you can get in the field of sushi for her guests. Here is a little insight and review.
We are not a specialized catering company - but we are now specialized in Japanese catering in the Munich area, which are about sushi in authentic Japanese quality. And of course, a catering also needs hot cuisine and appetizers and desserts.
Together with Lara we have selected the best things from our rich fund of Japanese tableware, sushi and starters and main courses to give the discerning guests a little foray into Japanese cuisine.
Fancy some special events & evenings around Japanese cuisine? Subscribe to the newsletter now. That way, you'll be the first to know when our coveted events are available for booking!
For appetizers, Lara requested a selection that is currently available in our restaurant. Only the popular unagi shirayaki was unfortunately not available in the necessary quantity in the short time.
Organic spinach (with us Demeter quality) with the special Japanese sesame sauce - we have often been asked here for the recipe by customers and book authors, unfortunately we have never been able to reveal it...
Also typically Japanese, a Japanese omelet, folded several times like a samurai sword, homemade with us of course from organic eggs, inside Unagi (Japanese eel) and over it the typical eel sauce that goes with it.
A few thinly sliced tataki from the John Stone Entrecôte with a homemade parsley sauce. Enjoy even these small bites with caution: the John Stone meat has exploded in price and costs for 100g now as much as Wagyu used to! But it is also the best quality from small farms, which grow up the cattle in Ireland under species-appropriate conditions and are expertly Dry aged.
It's a bit of a challenge to bring the popular salmon Label Rouge tartare, with wasabi sprouts and organic quail egg to a catering event outside of our sansaro restaurant. We solve it today by offering the arrangement in a small jar.
We hope it works out - that's why we always think carefully about what we can or can't deliver externally, because we only want to offer the quality of our handmade food that delights guests as much as it does in the restaurant with us.
Salmon Label Rouge grilled belly marinated in Shio-Kōji always makes an appearance on our daily menu, decorated with daikon oroshi (grated and seasoned radish) to create a fresh little bite that's also great to eat at a party or reception. And let's not forget a little kick from the fine grates of myoga, Japanese ginger. Wonderful.
Since the focus of guests is on a really great selection of nigiri sushi for a catered event, we've only included a small selection of delicious main dishes here.
Salmon fillet, with us of course always the Quality Label Rouge, in the popular, Japanese spicy teriyaki sauce, homemade with us of course. Here, of course, we serve slightly smaller portions to try.
Pork belly with soy vinegar sauce and vegetables and fried rice. Summer is coming, or it should come sometime - this dish gives some strength for a long evening of celebration and refreshes at the same time.
Oden is an extremely exciting dish. Non-Japanese people are often confused at first, because it looks like a stew with just stuff in it. In fact, oden is extremely popular in Japan in the many small pubs where businessmen and private people pursue their favorite occupation (namely eating and socializing) and once you get involved in trying tofu, konyakku, daikon and other vegetables, then you will also become enthusiastic about this part of the typical Japanese food culture. Here as a vegetarian main course, in a variant that was seasoned by our chef so that the taste of the individual ingredients also remains perceptible.
A large plate with Sashimi crowns the sushi buffet. Sashimi is not sushi, but already close. The important thing about sashimi is: Japanese enjoy the fine fish flavor, use only a little soy sauce with very little wasabi on the individual fish fillets.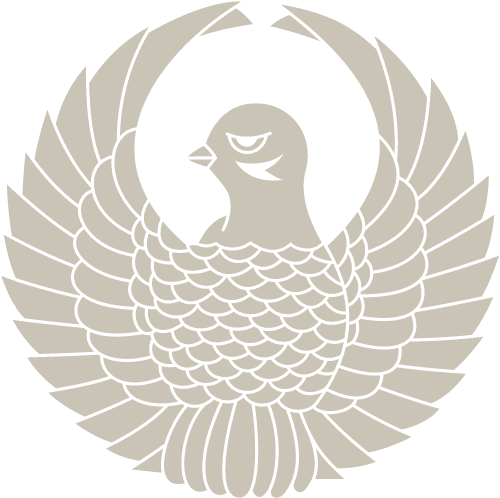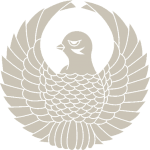 Ever KAISEKIexperienced the Japanese Haute Cusine? Has little to do with Sushi and gibts in Germany only very rarely - now and then we organize exclusive Events with authentic kaiseki. The Newsletter will let you know as soon as you can book.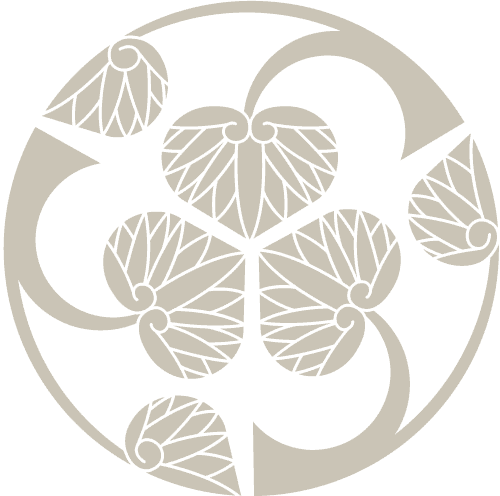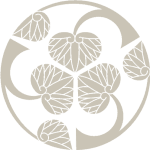 What we won't tell you here is that Lara also wanted a little treat just for herself: a fine Toro sashimi. 
Toro is the fat belly of tuna, which we offer in the highest quality anyway, and therefore this sashimi is incredibly expensive. So no wonder we struggle to serve this in a catering for 40 guests and we will do everything we can to leave this delicate delicacy only to the birthday boy.
And if you want to give yourself a gift, then ask on your next visit to sansaro if we can offer Toro Sashimi right now and do yourself something extra good 😉
The Sushi-The selection, which we have agreed in detail with the birthday boy or girl, is so large that we cannot list everything here.
We have definitely put together the finest Nigiri, even some Gunkan and of course various Maikomono from our extensive range in the restaurant sansaro. The kitchen team, management and service make the greatest efforts to make the high quality known from our restaurant as good as possible to the guest. As always, try the different variety, use only moderately Soy sauce and enjoy the sushi selection that we present on typical Japanese tableware. Our on-site service staff and management will be happy to answer your questions and help you explore the different flavors.
Gunkan (boat shape):
Uni (sea urchin)
Tsukimi Maguro Tartar (chopped tuna with organic quail egg, our secret tip)
Nigiri (the classic sushi form in Japan):
Shake (Salmon)
Maguro (tuna)
Hirame (turbot)
Saba (Markele)
Aka Ebi (red shrimp)
Unagi (eel)
Iwashi (Sardine)
Inari (tofu pocket with rice)
Tamago (omelet from organic eggs)
Makimono (Sushi Rolls):
Avocado Maki
Walnut Maki
Toro Taku Maki (chopped tuna belly with pickled Japanese radish)
Dorade Bo Sushi (pressed roll sushi form)
Unakyu Maki (cucumber with Japanese plum paste)
Paprika Phila (Uramaki with peppers and cream cheese)
Spider Roll (a sansaro extra roll with SoftShellCrab)
Mediterranean (our classic sansaro extra roll since 2009)
Bharat (refresh extra roll with shrimp, mango, bell bell pepper)
Hotate mayo (a popular chūmaki with scallop and pickled Japanese pumpkin).
Last but not least (dessert & cake will be provided by the host this time), we will of course provide miso soup, the classic Japanese soup that is part of almost every Japanese meal. 
Makes a good accompaniment to sushi & sashimi here too, not hot, but still warming and exceedingly healthy at the same time. Bon appetite!
Combination with external cocktail professionals
From our point of view, the secret stars of the evening: the really excellent Cocktails by Luka & Marcello, known as Club Italia. A better "Old Fashioned", the father of the birthday child knew to report, he has not drunk for a long time. And we were also thrilled by the skillful craft and the nice interaction with the two cocktail professionals. 
And anyway, it's really the greatest thing for us when we get to work with such appreciative customers. Lara knew our menu from the restaurant very well, knew what she wanted to order for her guests and together with her concrete feedback we were able to prepare the event in the best possible way. 
For the incredibly friendly, hospitable reception on the evening and the great praise we thank you again very much!
Are you interested in Japanese catering?
For years we have been organizing caterings in the Munich area for Japanese cuisine and sushi again and again on request. Our bandwidth ranges from the delivery of sushi from our webshop on beautiful Japanese plates to the individual event on site with service and warm cuisine or even show kitchen. 
Since we plan very individually and always try to understand the wishes of the guests as best as possible, each catering is a very time-consuming, individual process for us. However, we are proud and grateful for the feedback we have been able to earn again and again, from private events to team events to professional product launches.
If you would like to arrange a catering, please contact us via the contact form on our Japanese catering page in Munich. 
The more concretely you can formulate your idea or know your budget, the better we can work out with you whether you can simply place an order in our Delivery store or if we can work out a specialized catering with you.