Outlook for the sake tasting on May 29, 2022
At the end of May we will again host a sake tasting, Sunday, 15.30h.
Prior to Corona, we had regularly hosted a sake tasting in the spring and fall. Each tasting was an individual event that seemed to turn our guests into enthusiastic repeat visitors. On our blog, you can check out a
Overview of some of the sake tastings in recent years
form.
After the Corona pandemic, we then have so far only one Sake Tasting Event End 2021 and a Whisky tasting event in winter 2021 carried out. After that came again restrictions for the catering industry and a very hard time due to the curfew 22hthe consequences of which we still have to digest today. All the more we are happy that we can finally continue with our popular signature events again.
Tasting May 2022 Sake Program
This time our sake expert Natsuyo has selected a few particularly interesting sake:
Kuheiji Kanochi
Rihaku Dreamy Clouds
Nagurayama Yokikana
Sawayaka Junmai Summer Breeze
Shinsen Umakuchi
This much in advance: an old classic known to our regulars and four exciting sakes with very unique characters, which we have not been in the program that long.
Four SPECIAL LITTLE FOOD PAIRINGS TO THE SAKE
Here is a first small preview of the planned dishes - please understand that of course at short notice due to suppliers / quality expectations dishes can also change, as always. The best quality is in the foreground for us.
1.
うなぎ白焼きの煮凝りとルッコラのスパゲッティーニ
玉素 黒胡椒 グレープシードオイル
Spaghettini with Tamamoto sauce
Fillet and jellied broth of eel
Arugula & Black Pepper
2.
酒肴の三種盛り
-鯖の柚庵焼
-モッツァレラチーズの赤味噌漬
-アスパラガス 海老 しその春巻き
Three delicacies to go with the sake
-Mackerel, grilled Yūan style 
-Mozzarella cheese marinated in aka miso
-Spring rolls with asparagus, shrimp and shiso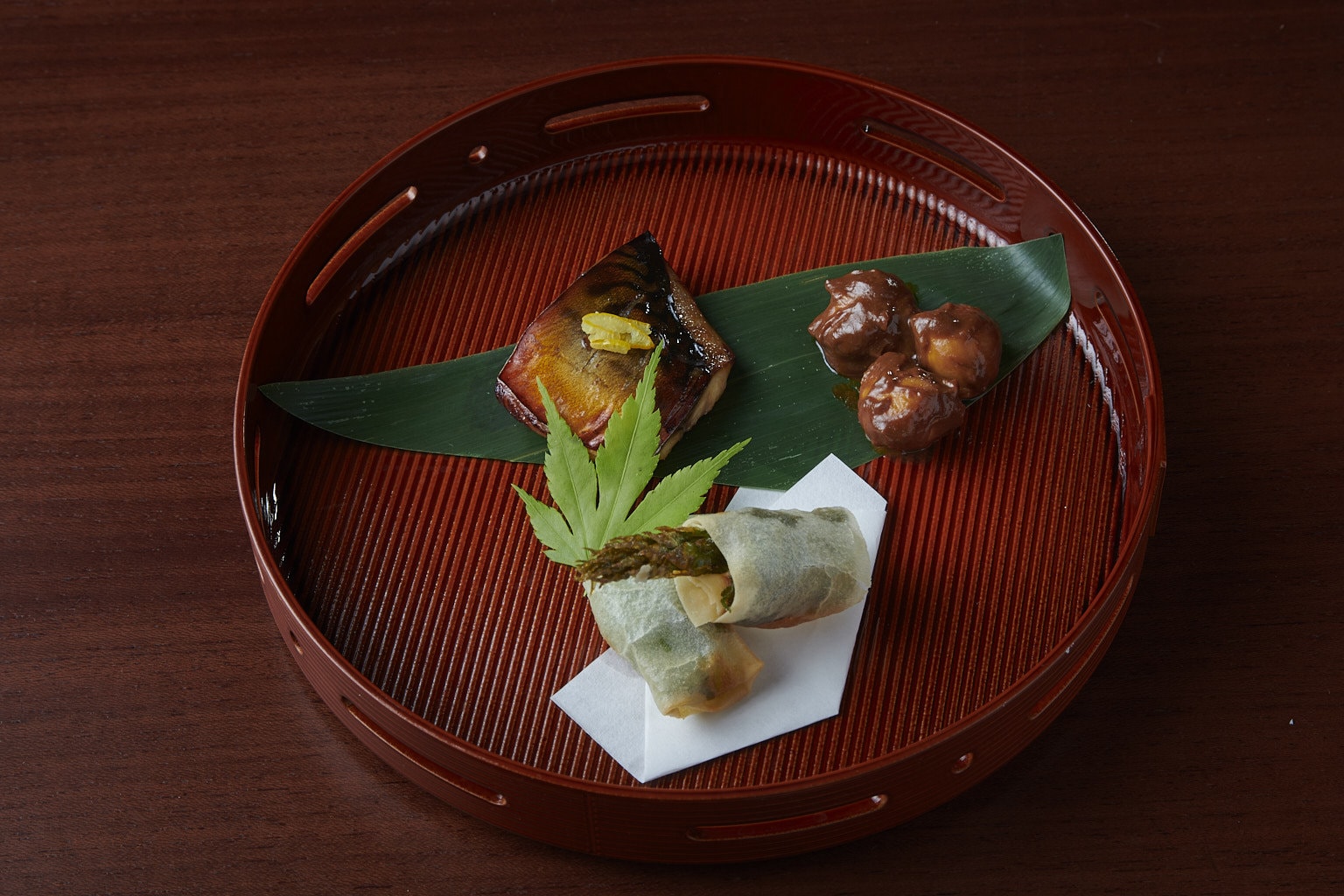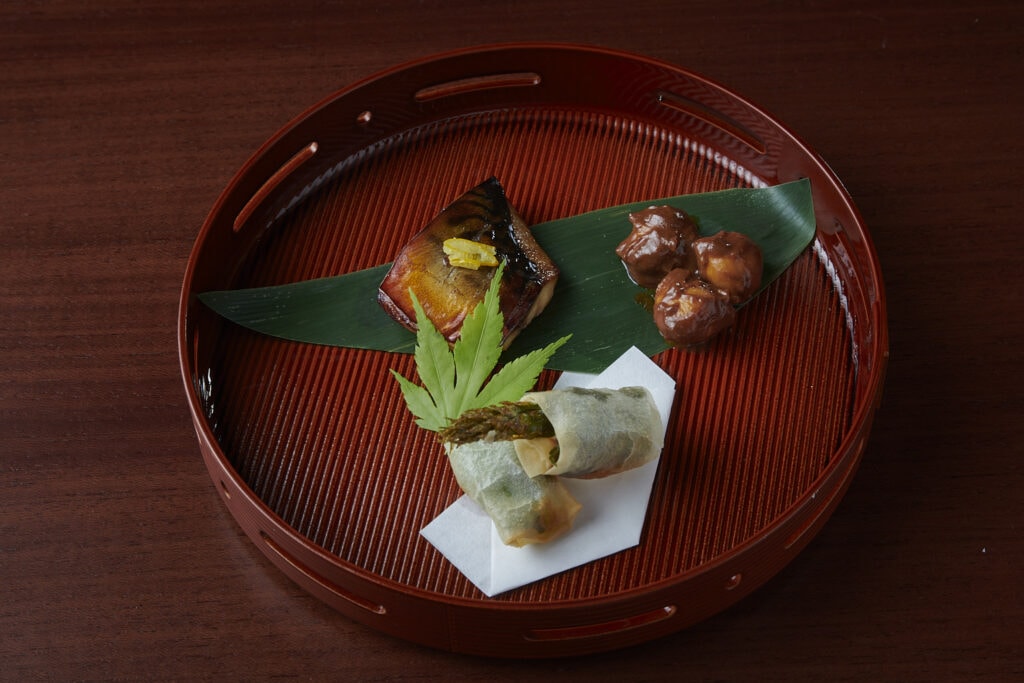 3.
豚バラの肉豆腐
もやしのナムル
刻み浅月
Thinly sliced pork belly and Tōfu cooked in a soy broth.
Bean sprouts dressed with sesame oil
Chives
4.
小倉アイスクリーム
きなこのオールドファッションドーナッツ
ちょこっとチョコレート
Ogura ice cream (A scoop of ice cream made with milk, eggs, cream, sugar and azuki bean paste).
Kinako (soy flour) old fashioned donuts with chocolate
Register now for the sake tasting on May 29 - a small, special event which will introduce you to Japanese rice wine. 
If you would like to sit around after the event, talk shop and enjoy some sushi, please let us know so we can reserve a spot for you!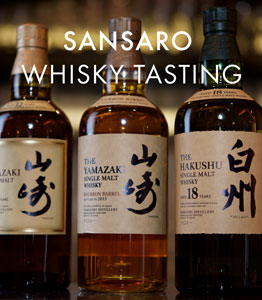 Whisky Tasting November 2021
Explore the world of Japanese whisky with us. Anyone who has experienced our sake tastings knows that this is definitely not to be missed!