October 2021 Sake Tasting Review
We had a wonderful little mini tasting event on Sunday afternoon in beautiful weather. A small group of guests, mostly repeat offenders who have already attended many tasting events, had gathered with us to learn everything about sake and to taste the latest creations from us.
What is regularly special about our tastings are the small, special creations at fine-dining level that our kitchen always develops individually as food pairings to the drinks we present.
Our service manager Kenta translates the description of the dishes by Chef Matsui
Competence for kitchen & beverages in sansaro team
But the highlight this time was undoubtedly the presentation by our sake expert Natsuyo, who led a tasting for the first time herself. 
Immediately it was noticeable that they had Sake loves and lives - and any uncertainty about her own first day as a speaker gave way over time to the certainty that Natsuyo can reveal an incredible amount of knowledge and detail about the topic of sake.
With incredible charm and expertise on the subject of sake: our speaker Natsuyo
Next time you are at sansaro restaurant and are lucky enough to run into Natsuyo in service - ask her right away for a sake recommendation for your evening. 
With our sake tasting flights that are always changing, our unbeatable selection of small and large sake bottles, and regular open sake, you will find a wide variety of ways to taste the diversity of sake.
Test for the team after a long Corona break
We are also grateful for the extensive praise for our kitchen team led by Chef Matsui, whose experience in authentic Japanese cooking techniques, together with the entire kitchen team, ensured successful food-sake matchings. Especially from the regular guests, who have been experiencing our tastings again and again for years, the praise is very important to us, because to inspire them again and again and to make every event an ever new, exclusive experience is of course our ambition.
Under the watchful eye of the sous-chef, the individual courses are prepared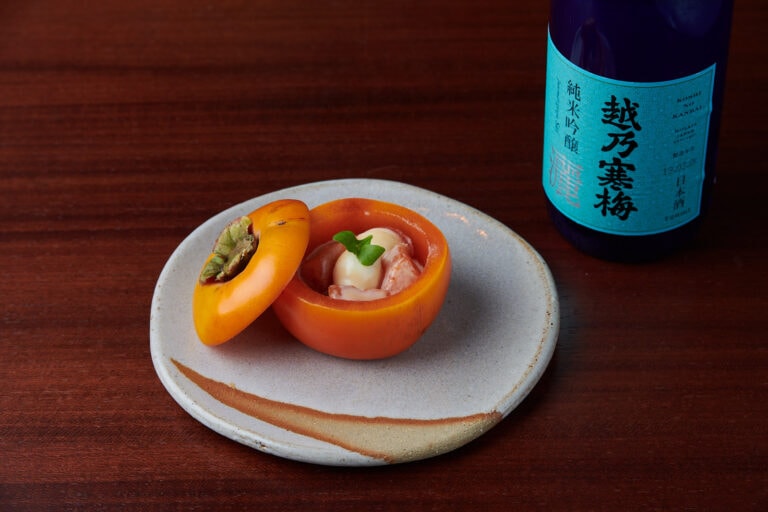 Outlook for the sake tasting on October 24, 2021
FINALLY a sake tasting at the restaurant sansaro again!
We had to suspend our successful, always individual and exclusive tasting events at the beginning of the corona pandemic in early 2020 - and we all never thought it would take so long until we could start our events again in good conscience!
Now the time has come and so that the kitchen and service can settle in again, we are organizing a small event at very short notice in a small setting at an unbeatable taster price of 69 euros including sake, lecture and food pairing.
As always, the event will take place on Sunday afternoon, on 24 October from 15.30h. As always, if you want to sit and talk shop afterwards, please let us know when you book so we can reserve you a seat after the event.
Taste and experience four sake
Meanwhile, our selection of sake is unimaginably large for a small restaurant like us. This means a challenge of logistics and storage in the background (sake wants to be kept cool, of course), but it means for you the certainty of a particularly versatile selection. For this tasting, our own sake expert Natsuyo has selected the following interesting sakes:
Akitabare Suirakuten
Koshi no Kanbai Sai
Daishichi Kimoto Junmai
Kamoizumi Umeshu
Why exactly these sakes were chosen, you will learn in the tasting event directly from Natsuyo and from the chefs, who will present the creations as always.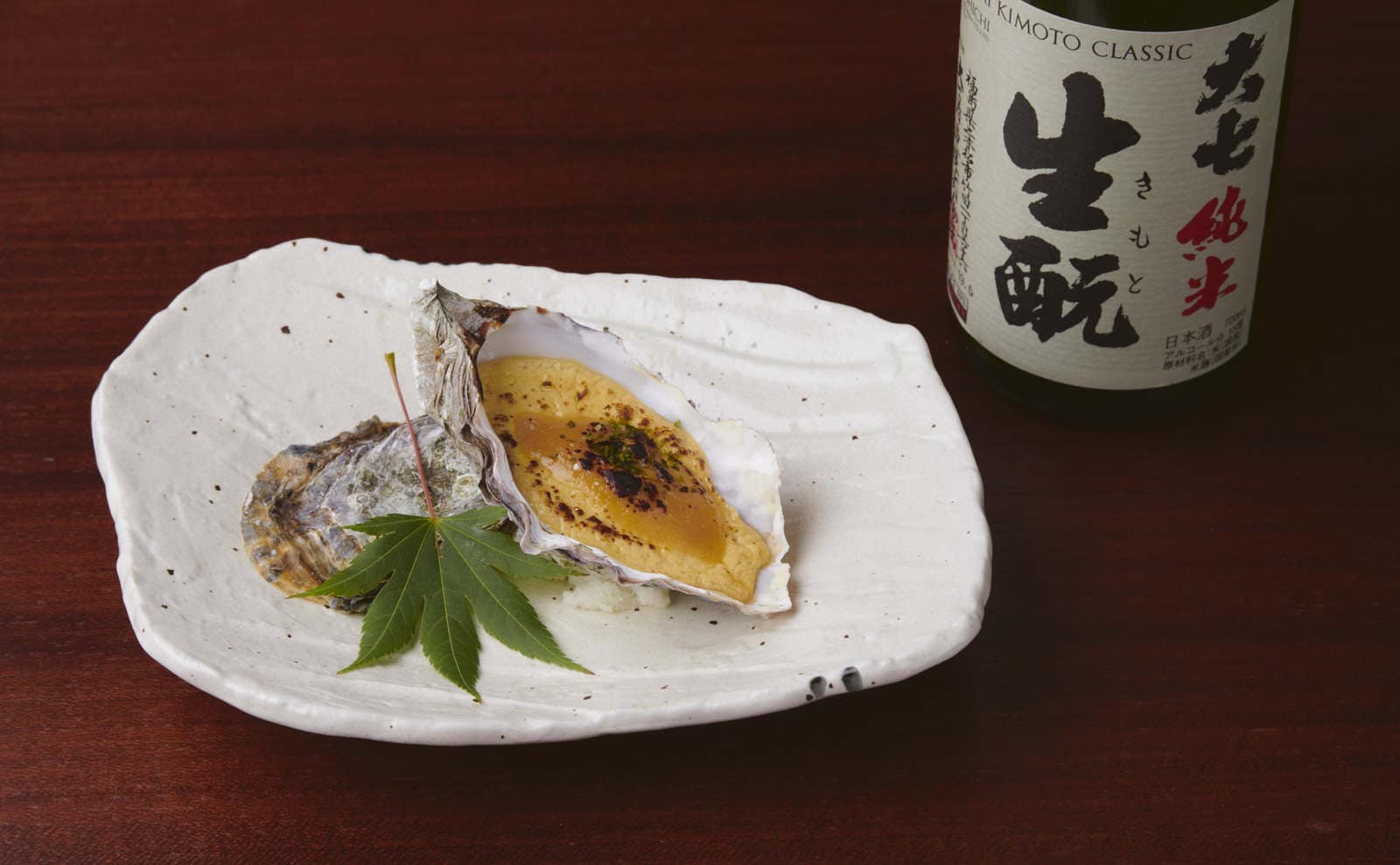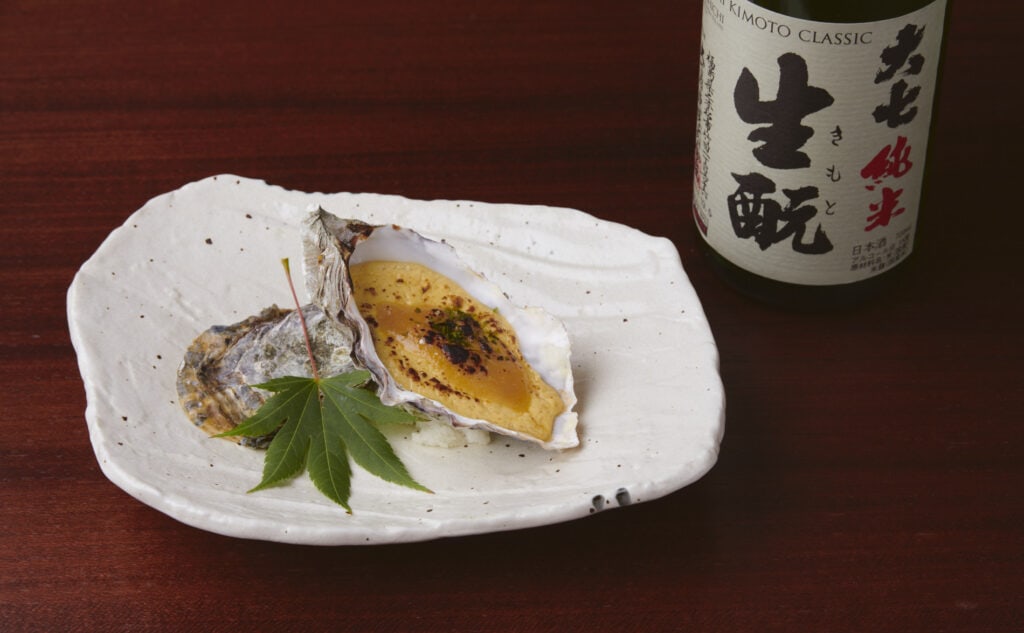 Four SPECIAL LITTLE FOOD PAIRINGS TO THE SAKE
The special thing about our tasting events, however, is ultimately the fusion of drink and food - and of course our kitchen has developed a small, fine speciality for each sake, which is never available elsewhere...
Persimmon and mozzarella with goma ae and Mexico cucumber by Johannes Schwarz
Oraking salmon marinated in Amazake and Shio-Kōji and fried with fresh marinated Bavarian ginger.
Oyster gratin with soy milk, tofu and miso bechamel sauce au gratin and with aonori
Steamed organic egg pudding with umeshu jelly topping and pickled honey sake goji berry.
By the way, the event is, of course, like all visits to our restaurant currently 3G, which means: please bring appropriate proof of Corona testing, Corona vaccination or Corona recovery.
We take this seriously and check it for all our safety at the entrance. Since our restaurant is unfortunately sometimes a bit fresh due to the large window areas and we also still air dutifully, we recommend that you dress appropriately for the season.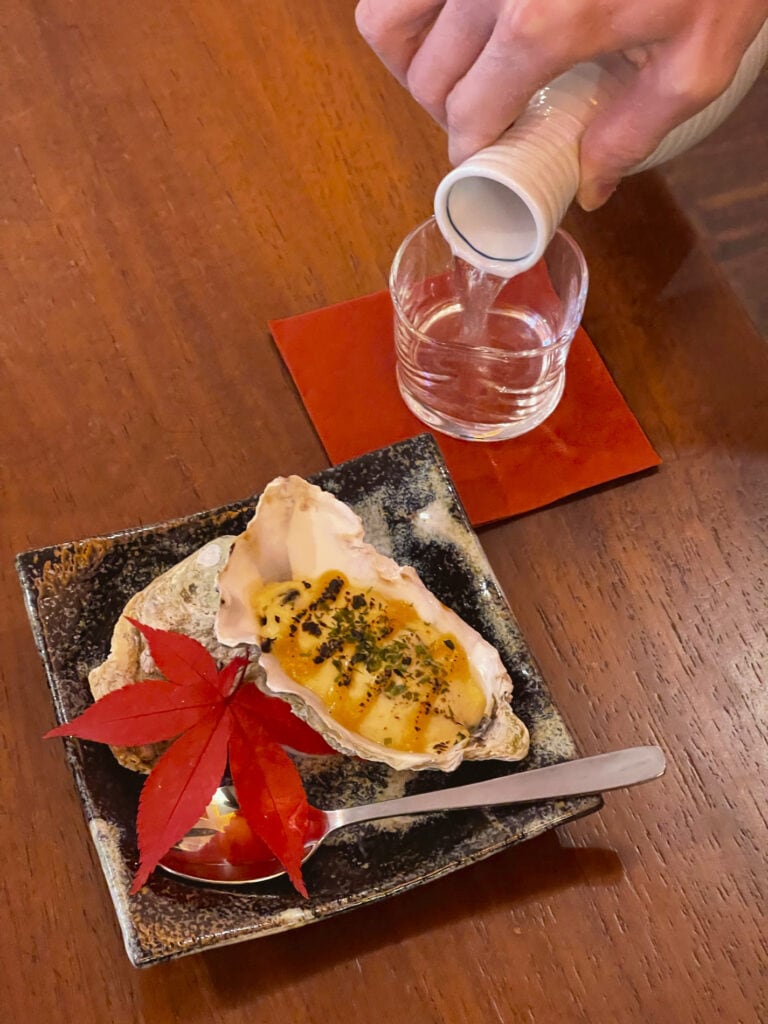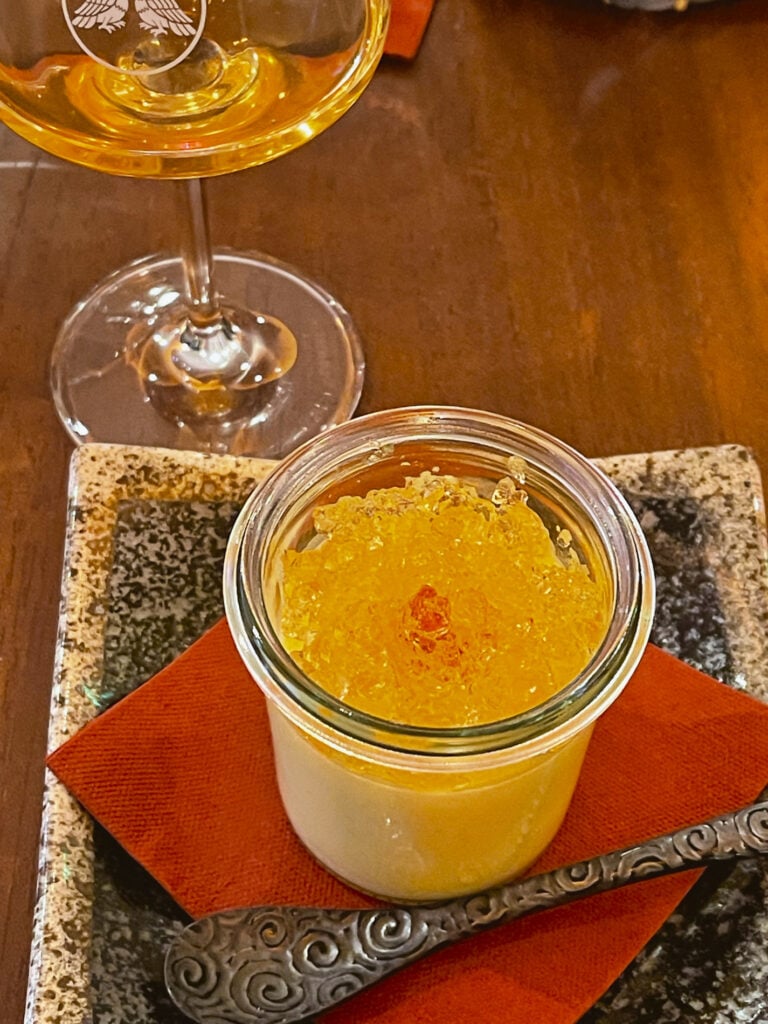 Buy a voucher for one of our exclusive sake tasting events. This voucher is the perfect gift for Christmas, birthdays and anniversaries.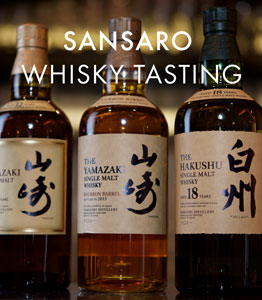 Whisky Tasting November 2021
Explore the world of Japanese whisky with us. Anyone who has experienced our sake tastings knows that this is definitely not to be missed!