Review of the Sushi course for beginners in April
"This time we had especially talented course participants!" Chef Saito is enthusiastic.
Again we had a sushi course for beginners at the restaurant sansaro - and every course is always different, has its own dynamic.
Innovation this time: the theory was shortened a bit and instead participants were able to taste mirin and examine various other ingredients in their raw state.
Of course, this time our chef Satomi again demonstrated the preparation of sushi rice in the large hangiri and chef Saito showed how to cut and fillet a loup de mer professionally. Of course, the participants were then also allowed to lend a hand themselves - and a few talents really emerged.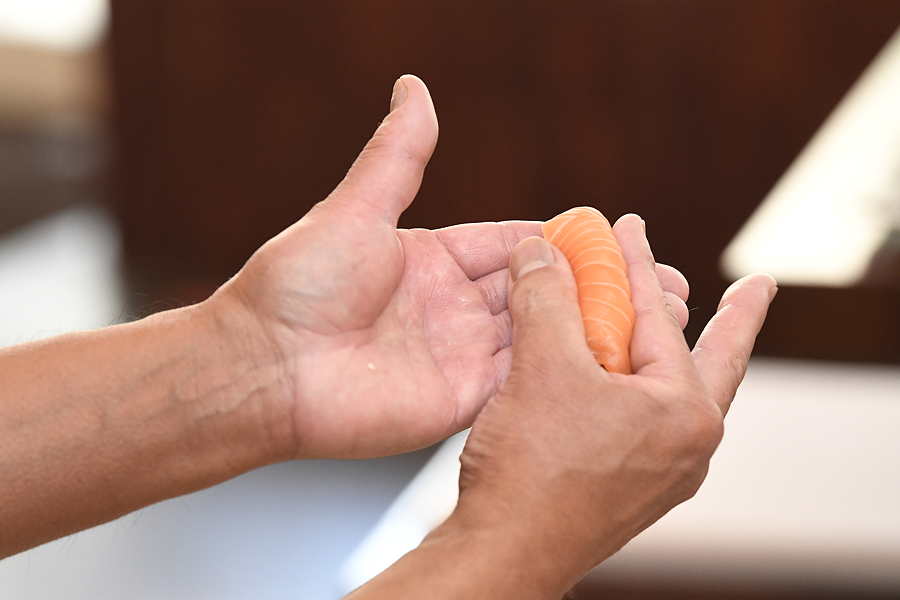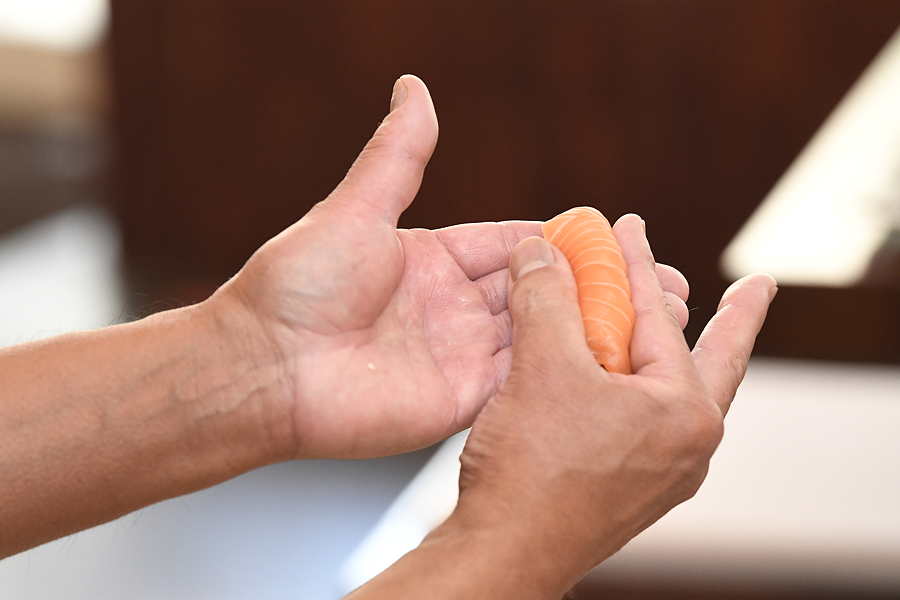 At the end, during the joint tasting of their own creations, there was the opportunity to taste some high-quality premium sake to go with the sushi.
The sushi courses at sansaro consist of small groups of maximum 12, in case of emergency maximum 13 participants. This group is then taken care of not only our Japanese chef, but also two other professional Japanese chefs who assist the participants. To our knowledge, this is absolutely unique.
Of course, each participant always brings different experiences and talents with them, but it was obviously fun for all participants - or so we can hope at the end based on the feedback.
Unfortunately, the sushi courses at SUSHYIA sansaro are always booked up quickly - at the moment we have a lead time of two months. Unfortunately, we can not offer the courses more often at the moment, so the individual courses remain exclusive opportunities for those who want to book in time.
Subscribe to our newsletter and follow it closely, so you will be informed immediately when there are new course dates for registration or when we offer another exclusive event. We look forward to your visit, see you soon at sansaro!