Update: for New Year's Eve, we may still be able to offer our Menu 1 for delivery or pickup. Contact us by phone or via the contact form so we can clarify this directly.
A crazy year comes to an end! What you can count on as always: the culinary highlight takes place with us on New Year's Eve - we have again developed two very special menus for you, which will be available only on this evening. As always, there is no à la carte in our restaurant on this evening, as the entire kitchen team concentrates on the exclusive New Year's Eve menus with several days of preparation.
EXCLUSIVE SILVESTER MENU with lobster, sushi, nabe, delicacies...
無病息災 Mubyō Sokusai - this expression is used when wishing someone good health. It is often chosen when wishing a loved one a long life or when praying for health at a shrine at the beginning of the year.  
The wish of our kitchen team was to strengthen you with our healthy New Year's Eve menu and give you strength for the coming year. 
Our kitchen team has therefore very consciously chosen healthy ingredients and healthy preparation methods.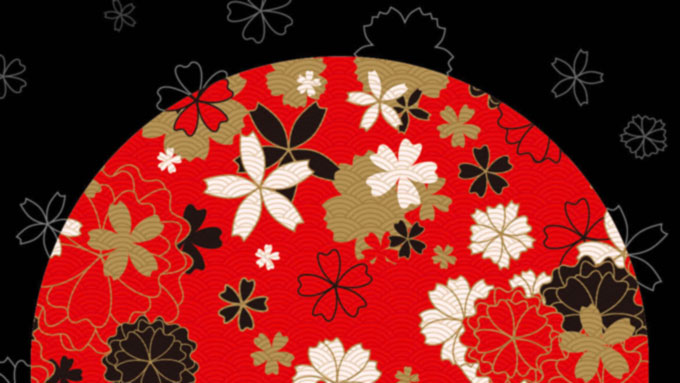 Menu sequence
Content
Appetizer
9 small delicacies in the Jubakobox
Sashimi
Bonito carpaccio with mizuna, myoga, red radish
and carrot, Kinshi Tamago and garlic chips
and ginger Oroshi ponzu sauce
Main course (warm)
Monkfish hub with monkfish meat, Chinese cabbage,
Shiitake, grilled leek and shirataki ankimo
Sauce
Sushi
Saba Bō-Sushi, Nozawana Oshizushi and 5 Nigiri: Aka-Ebi Konbujiime, Salmon Harasu Aburi with Daikon Chilli Oroshi, Murray Cod with Marinated Quail Yolk, Toro Aburi with Yuzu Kosho, Maguro no Zuke.
Dessert
Hanabira Mochi and Icing Cookie

Menu sequence
Content
Appetizer
9 small delicacies in the Jubakobox
Sashimi
Katsuo Aburi in the yuzu bowl, Matsumae-zuke
of Saba marinated with Kazunoko, fresh oyster with
fresh sea urchin and ikura, toro aburi, suzuki oboroae
(marinated with grated egg and chopped suzuki) and
Yam with Mozuku seaweed
Main course (warm)
Nabe with Japanese wagyu meat, herb mushrooms, grilled mochi, Japanese glass noodles and aburaage with soy sauce soup and yuzukoshō oroshi.
 
Sushi
Edible crab ankake in jar, wagyuzuke aburi,
Gunkan with soft boiled quail egg and black
Caviar, nigiri with lobster aburi and miso sauce,
Red mullet nigiri with homemade gari, squid
Nigiri with ankimo puree, homemade sasakama nigiri,
1 piece large happiness futomaki (with 10 ingredients)
Dessert
Hanabira Mochi and Icing Cookie
Wine & sake accompaniment
We again offer an exclusive accompaniment to this New Year's Eve menu with wine and sake with each individual course - this has been the best insider tip for several years now to enjoy various fine Sake & wines to know with us!
We will publish more information about this shortly before New Year's Eve in this blog post - or you can let yourself be surprised on New Year's Eve and decide spontaneously what you feel like. Our sake expert will be on site that evening to advise you or explain details about the various fine sakes from the wine accompaniment.
We open New Year's Eve 2021 already at 17:30, so that you have ample time for the culinary highlight of the year.
We calculate 2 1/2 hours for your visit and close New Year's Eve as always around 23.30h, so that you and our staff can attend or escape the fireworks on Leopoldstrasse in time.
Please make your reservation online via and let us know your menu preferences right away if possible. Attention, it is possible that if you enter your reservation at very short notice, one of the menus is sold out and you only have the "choice" from one menu. Therefore, make a reservation early for your preference (preferably both, to try).
If there is no table available online at short notice, please contact us directly via reservierung@sushiya.de.
On this day, as always, no dishes à la carte.
We ask for your understanding that for a reservation on New Year's Eve a credit card deposit is required, free cancellation until 29.12.21, 12h. In this case, just send us an email.
If there is a lockdown, we will try to offer our menus in a modified form for deliveries. In this case we will of course contact all reserving guests first and ask if we can deliver to you. 
Otherwise, should we be open, we can only deliver the à la carte program, if by 30.12.2021 at the latest. Your delivery order have entered with us!
We are looking forward to your visit!