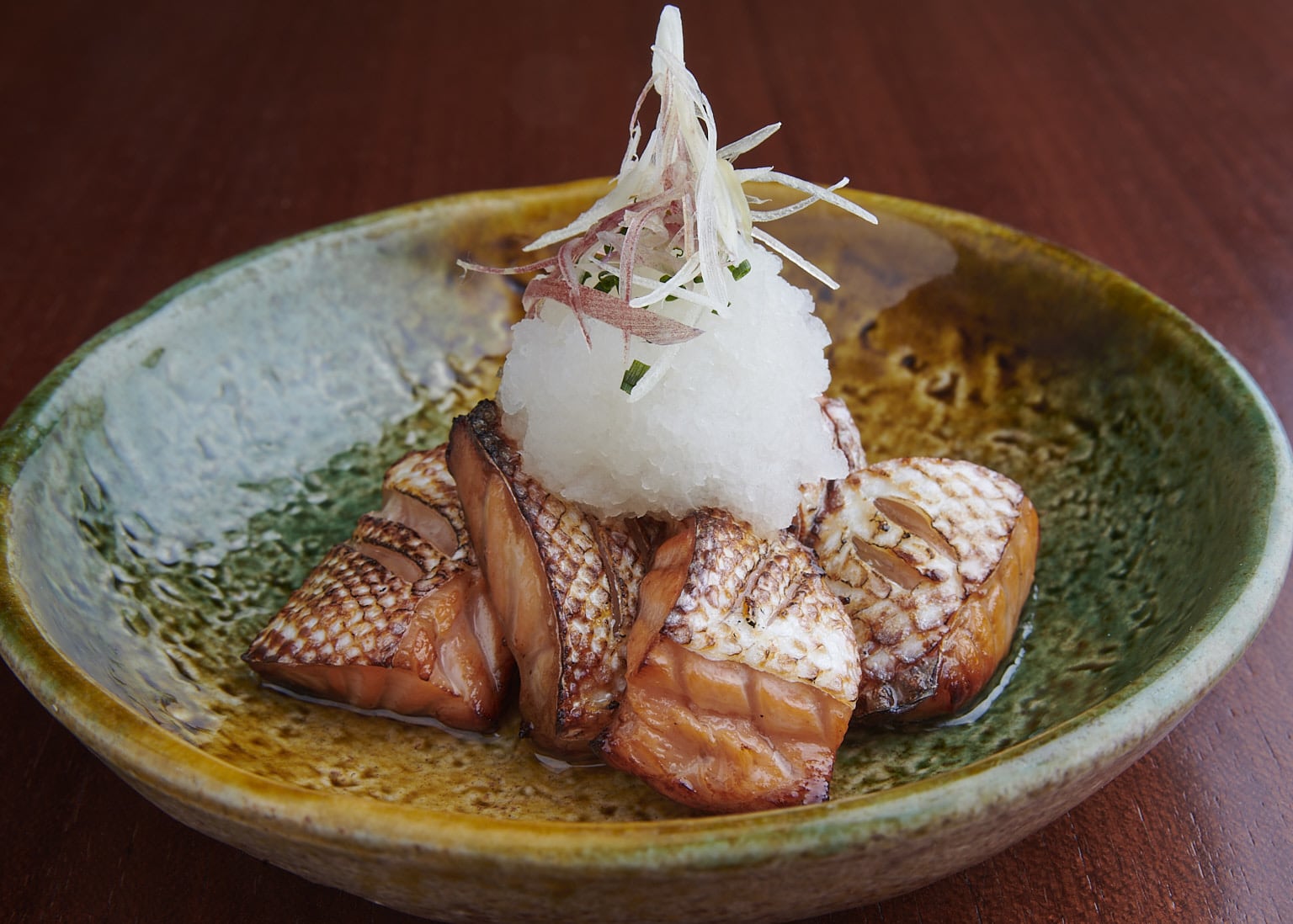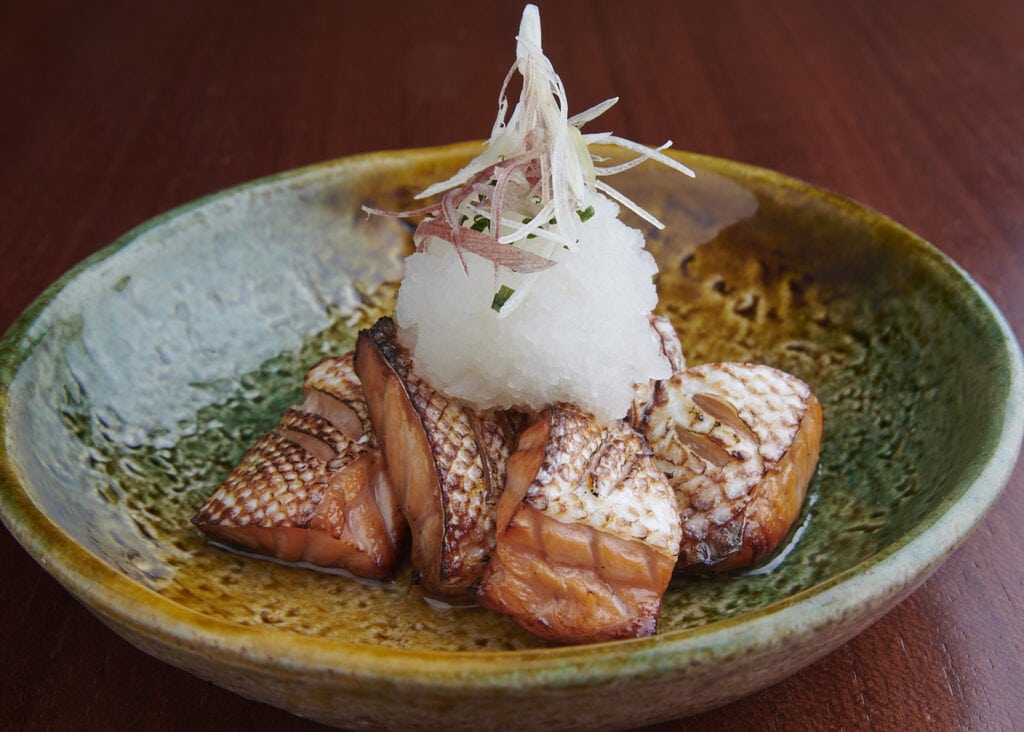 Since 2012, we have been using Restaurant sansaro in Munich on salmon "Label Rouge" - which is a good 30% more expensive to buy than normal salmon, but has always been in our favor Sustainability very much at heart. Time to take a closer look at what Label Rouge is all about.
Label Rouge: Seal of quality from France
According to a study by the French National Council for Nutrition and the Consumer Institute, 95 % of the population is familiar with the Rouge label. The label is also becoming increasingly well known internationally. The smart marketing tool represents an efficient sales lever and gives foods a unique taste compared to those of competitors.
Label Rouge - What is it?
The Label Rouge (LR) is a quality label for various processed and unprocessed products. It is subject to the French Ministry of Agriculture and is defined by law number 2006-11. The certification identifies products that have a higher quality than commercially available comparable goods.
Due to the incomparable taste in impeccable quality, we use only Scottish salmon and French black feathered chicken with Label Rouge for our Japanese salmon and chicken specialties. In this way, we guarantee the highest quality, outstanding flavors and, above all, the most sustainable production conditions possible.
The high quality results - apart from the taste - from the following factors:
improved production conditions & gentle processing methods
Better product image thanks to sustainability & promotion of a healthy eating style
Explicit product labeling & special product presentation
Food and non-food products can be awarded the Label Rouge regardless of their origin. AOC and AOP products on the other hand, cannot receive a Label Rouge award.
Origin of Label Rouge: the history of the quality label
The origin of Label Rouge dates back to the sixties. 
The demand of the primary sector, under the impulse of the then Minister of Agriculture Henri Rochereau, resulted in the Agricultural Orientation Law of 5.8.1960. The following year, the criteria of the label were defined.
In 1965, the chicken from the Landes department was the first food product in the history of Label Rouge to be awarded the quality label. It is only since 1983 that the application of the label is mandatory by law after the award has been made.
Label Rouge: Distribution & Awareness
The Label Rouge continues to enjoy widespread use in France. Around 50,000 producers advertise their products with the prestigious seal of quality:
- 213 species poultry
- 13 kinds of eggs
- 55 kinds of red meat
- 48 types of sausages
A total of 1.5 % of the food produced in France is labeled with the quality seal, which corresponds to a sales volume of 1.5 billion euros. The Label Rouge is therefore of comparable importance to the German Bioland seal. This became all the more important when the image of the food industry suffered as a result of various food scandals in the noughties.
The consumerist spirit of optimism led to the creation of Label Rouge, making it the third strongest selling point after local origin and the absence of harmful ingredients.
In Germany and other countries, the label has also become a guarantor of quality. At a kitchen party with other prominent chefs, celebrity chef Joachim Wissler served Label Rouge salmon with mini radishes on a vinaigrette of ginger ale. TV chef Nelson Müller and two-star chef Eric Menchon from the Cologne restaurant Le Moissonier also swear by the excellent quality. A quality that you get with us in the restaurant sansaro for over ten years: whether Sushi with salmon (everything with "shake" in the name) or also starters and main courses, at least since 2012 (we ourselves don't know exactly anymore either), we at SUSHIYA always rely on Label Rouge for salmon.
Specifications: How can a product receive the Rouge label?
In order to receive the Label Rouge, the product must meet the respective specifications. These are set out in one of 400 so-called specifications. There is an individual requirement profile for each food product. These criteria are regularly revised or updated by the National Institute of Origin and Quality (INAO). On the other hand, accredited certification bodies, which must be approved by the INAO and the French Accreditation Committee (Cofrac), are responsible for ensuring compliance with the criteria. LR products must not only be labeled with the label itself, but also provide information about the specific quality characteristic; for example, fully ripe picked melon.
What are the products with Label Rouge?
The Rouge label distinguishes numerous products; including processed, unprocessed products as well as non-food items.
Internationally popular label rouge products are:
- Poultry like guinea fowl, duck or black feathered chicken
- Scottish salmon
- Eggs (with us always organic and always Label Rouge!)
- Provencal lavender honey
- Flour like French label Rouge Flour T65 for delicious baguettes
- Fir trees of the varieties Nordmann and Épicéa
- pink garlic
Label Rouge quality assurance: all organic or what?!
The Rouge label guarantees you as a consumer high-quality products, which, however, do not correspond to organic quality. A species-appropriate husbandry with natural nutrition is the focus for fish and meat. All stages of production are subject to exceptionally strict quality assurance through regular controls. It includes:
- Rearing
- Slaughter
- Medication
- Feed
- Product labeling
The improved animal welfare is particularly evident in the outstanding taste of meat and fish. 
Label Rouge specifications for poultry
The specifications for Label Rouge poultry call for robust, slow-growing breeds with outstanding Meat quality which are suitable for outdoor keeping. They are raised in small flocks in free-range conditions or in fenced run areas with adequate shade. A completely vegetable diet is supplemented with vegetable proteins. The longer rearing period favors the development of an aromatic, firm and digestible meat. For this reason, we use the high-quality Label Rouge black-feathered chicken for selected dishes on our menu. Because especially the conventional chicken farming is to be seen very critically from our point of view for reasons of animal welfare, taste and health.
Label Rouge Black Feathered Chicken
For poultry dishes, high-profile restaurants and caterers prefer to use French free-range Black Feathered Chicken (LR). The balanced, intense poultry flavor of the fine, juicy meat is an ideal match for the humble spirit of Japanese cuisine. The full-fleshed poulards, raised for at least 81 days in the Landes department, are known for supreme enjoyment and make poultry slow-food-ready again.
How to breed Label Rouge black-feathered chicken?
Label Rouge Black Feathered Hen has the most tender meat of all certified poultry breeds. The animals come from Brittany, Vendée or Burgundy. Breeding takes place in bright barns with daylight, the area of which must not exceed 400 m² per building. In addition, there may only be a total of four barn buildings, in which up to eleven chickens per square meter.
From the formation of the plumage, a freely accessible run of 2 square meters per bird must be available; for free-range chickens, an unlimited area is required. During the growth phase, black-feathered chickens receive feed with at least 75 % grain content.
The black-feathered chicken is available as follows:
- except
- ready to cook (1.2 to 1.7 kg)
- as chicken parts (breast, leg, half chicken, fillets, ...)
- marinated / seasoned
- fried
During preparation, the manufacturers do not use preservatives, flavor enhancers and phosphates. The natural, pure chicken flavor offer you our Shio karaage with juicy crispy fried black feather chicken. The spicy snack is traditionally served in izakaya, Japanese pubs.
For what cuisine is suitable French Label Rouge black feathered chicken?
French Label Rouge Black Feathered Chicken is suitable for almost any country cuisine. While fillets are captivating as solo performers with seasonal side dishes, we recommend drumsticks, whole chickens and bone-in parts for succulent braises; such as Asian curries or coq au vin. Baked in the oven and served with rice, it's a healthy soul food with little effort.
Label Rouge specifications for Scottish salmon
Scottish salmon was the first non-French food to be awarded the Label Rouge in 1992. The seal of quality for Scottish salmon guarantees:
- unconditional freshness for delicate salmon dishes & Sushi
- a balanced fat content of the fish
- environmentally and animal friendly breeding
- Quality controls by state-approved testing bodies
- Complete traceability through consistent identification system
- Nutrition from purely vegetable marine products with vitamins and minerals
At 15 kg / m³, the stocking density of Label Rouge salmon is comparable to that of organic salmon (10 kg / m³) and much better than in conventional aquaculture (up to 25 kg / m³). The result is already visually a feast for the eyes: delicately orange, finely marbled meat with a discreet, fresh salmon flavor - free of tranigenic nuances and with a delicately melting texture. In combination with finest, Japanese ingredients and traditional Craftsmanship every bite becomes a unique gustatory experience.
For what cuisine is suitable Scottish Label Rouge salmon?
Scottish Label Rouge Salmon is predestined for fine fish dishes such as salmon carpaccio due to its fine fat grain, Sushi and Sashimi. Thanks to its versatility, it has become a popular ingredient in gourmet restaurants. Whether Asian-inspired bowls with salmon strips, oven-baked fillets with herbs de Provence, or hearty Skandi cuisine: There are no limits to creativity. Our Shake Harasu Yaki appetizer in particular perfectly combines the mild acidity of Japanese rice vinegar with the salty, maritime notes of Scottish Label Rouge salmon.
It should be noted, of course, that most restaurants and snack bars use normal salmon - because the price of salmon has risen significantly in recent years and especially Label Rouge is in our experience always about 30% more expensive.

Which salmon is free from harmful substances?
Scottish Label Rouge salmon is produced exclusively by certified Scottish aquacultures. These usually impose even stricter criteria on themselves than those required by the Label Rouge panel. The once niche product, which used to be reserved for premium customers such as Michelin-starred restaurants, is also gaining popularity in Germany, Switzerland, the Middle East and Japan. As a result, numerous certified farms have sprung up.
The breeding takes place in natural, small seawater pools or artificially created lagoons, which are fed by the natural freshwater springs of the island. There, the salmon benefit from near-natural conditions. A well-known aquaculture is Organic Sea Harvest by Visscher Seafood, which practices a maximum stocking density of 1.5 % in its tanks. Thanks to this generous space, the tender meat contains a maximum of 16 % of fat.
Fishmongers and upscale restaurants appreciate these advantages. In particular, the quality of the meat, but also the lower Pollutant load with dioxins, PDB as well as antibiotics make Label Rouge salmon much healthier and tastier than its Norwegian cousin. In addition, Scottish farmed salmon strains resemble real wild salmon. Modern net-cleaning systems allow for a diet adapted to the salmon's natural feeding behavior through intelligent feeding. For a stress-free catching process, fish are offered in different sizes depending on the season to avoid frequent sorting.
Difference between Label Rouge salmon and conventional salmon
Unlike conventional salmon, such with Label Rouge is additionally holder of the European PGI seal (Protected Geographical Indication). This identifies only traditionally regional products and guarantees the origin of the fish. The Label Rouge guarantees a demonstrably higher quality and finer taste than salmon from conventional farming.
Label Rouge Scottish Salmon owes its goodness mainly to the cold, clean sea off the rugged Scottish coast. Wild flavors that let the freshness of the Atlantic caress the palate ...