UPDATE: Photos of the food and feedback from guests added at the end of the article. We are looking forward to the next event!
Kaiseki is the absolute, Japanese haute cuisine.
In this country you can almost not get real kaiseki - to our knowledge there are in Germany currently only two restaurants that offer kaiseki (and those that use Kaiseki as a slogan or name, but actually have little to do with it).
Kaiseki means above all that a chef composes a menu of many small courses using seasonal, usually also regional ingredients - and observes very specific rules for the ingredients, preparation techniques and course sequence.
A true kaiseki menu in Japan is a chance to taste the season through many small, finely prepared clues - but without explanations, such clues are often difficult for non-Japanese to decipher.
Kaiseki in the restaurant sansaro in Munich
Our restaurant sansaro in Munich has been known for "real" sushi in Munich since 2007 - and for an authentic approach to Japanese culture and the use of the best ingredients right from the start.
On April 28, 2022, we humbly venture into the subject of kaiseki for the first time. Not because we think we can just do anything, "just" because for many years we have been Sushi at a constant, Japanese quality level. 
But because our head chef for hot cuisine, Riichiro Matsui, who leads our team since 2020, has the appropriate training and years of experience with this subject in his native Japan and the world. We will try to make the highest cuisine of Japan accessible to our customers in an exclusive menu.
Can German customers understand Kaiseki?
Chef Matsui is already excited - it often happens to him abroad that guests in the delicate kaiseki think the various appetizers for appetizers, quickly devour and wonder when a stomach-filling main course would come. 
Because only one of the last courses in the Kaiseki - called "Shokuji" - is meant to settle the stomach at the end of a Kaiseki journey with a typical, simple dish. In Japan, rice is often used for this purpose, or (as in this menu) a small Japanese noodle soup (udon, soba, somen).
Everything that comes before it should not simply fill the stomach, but be a tasteful and emotional exploration of the season, of different ways of preparing food and different delicacies. The better you know them, the more you can enjoy the composition and the work of the chef. 
We therefore try to take you on the journey in advance with this article online. To convey what will be served in each course, so you can get an idea of the handiwork. And even if you didn't grow up in Japan and know the typical tastes and smells of the seasons there - maybe we'll manage a bit to make you taste the season like in Japan?
Reservations for April 28, 2022
On April 28, 2022, our restaurant will be all about our Kaiseki event. Please understand that there will be no à la carte, no takeaway and no deliveries on this evening.
We can only offer a very limited number of seats due to the delicate processes in the kitchen and ask that you arrive on time.
You can book for 18.30h and for 20.00h. There is no time limit, except that we close at 23.00h at the latest.
The Kaiseki menu costs 125 euros per person. On request, there is a 5-course sake accompaniment - or you can of course choose an interesting sake of your choice from our extensive drinks menu select 
Generally we recommend to Kaiseki Sake, although of course you could open a nice bottle of wine.
Kaiseki-Ryōri is a small feast, not a vegetarian reduction
By the way: the "culinary" kaiseki has nothing to do with the cha-kaiseki, a very reduced little mark within the tea ceremony. This is sometimes confused in Germany and even in Japan. 
In fact, these two forms of kaiseki both originated in the Honzen-Ryōri, the banquets of the samurai, are both influenced by Zen Buddhism, of course, but originated in parallel. 
So the kaiseki as we present it has nothing to do with a reduced vegetarian meal, was never vegetarian either, and was always closer to Japanese sake than tea.
Just the right thing, then, to enjoy a wonderful evening and engage in a careful, culinary journey of discovery.
Menu Kaiseki Event April 28 2022
As our regulars have been for years due to New Year's Eve, Valentine's Day and other specials know: each course of our menus is a small specialty in itself. We work with best possible ingredients and just like our chefs in the kitchen, management works hard to translate Japanese culture into authentic culinary experiences for you, whether you're stopping by for a quick sushi or attending a special event.
Indeed, it is often impossible to explain everything that our chefs have come up with. And a menu in the Kaiseki in particular consists of numerous, finely differentiated rules and specifications as to what form of dish must be present and what can or may follow what. 
You can always find new articles and information about the rules, background and history of Kaiseki on our homepage and on the blog. Of course, you don't have to read or know anything about it - you can just trust as always that you'll get an authentic, finely cooked japanese cuisine and not a superficial, quick copy.
Attention: of course, individual courses can also change at short notice due to the availability of the required seasonal quality, thank you.
Sakizuke (先附, Amuse Bouche)
冷し玉地蒸し, 
鰻蒲焼 炙り竹の子 刻み茗荷
木の芽銀餡
Cold chawanmushi

 

Unagi Kabayaki Style, roasted bamboo shoots, finely chopped myoga.
Kinome, clear thick sauce
Chawanmushi, usually known as a warm dish, is served chilled this time because the season is getting warmer. With the scent of kinome - the green leaves of sansho pepper - and the crunchy texture of the bamboo shoots, spring becomes tangible.
The sweet and salty taste of the Aals sets a nice accent to the gentle Chawanmushi. Caution: for Germans Chawanmushi always looks like a (sweet) pudding, but like that it is just not.
魴鮄の天ぷら 蓮根と海老と三つ葉の饅頭, 
おくら 卸し生姜
清汁仕立て
Clear soup with Hōbō tempura
Steamed Manjū with lotus root, shrimps and mitsuba leaves
Okra, grated ginger 
A soup with tempura is called "Tensui" (天吸) in Japanese cuisine. In this case, the chef has chosen to add a fine tempura with gurnard (Jap: Hōbō) to the soup. When the gurnard is deep fried, it becomes fluffy and tastes better.
The light broth infuses all foods and creates a mysterious sense of unity. It is said that the quality of the cook can be felt in the dashi, the Japanese "basic broth" obtained from kombu and katsuobushi.
Manjū is a special form of preparation, which in the end looks like a small round bun or a loo. In this case, we use grated lotus root, shrimp and mitsuba and some of them a Manjū.
桜鯛の焼霜造り 鮪角造り、大和芋のせ
白髪大根 寄り人参 山葵
Sakura Sea Bream Yakishimo Style, 

Tuna Kakuzukuri Style with Yams Topping

Radish, carrot, wasabi
Since the sea bream has a particularly delicious skin, this time the chef will serve it together with the meat of the fish, briefly searing the skin. Please enjoy the interaction of crispy skin and meat of the fish.
"Kakuzukuri" is a method to cut the tuna into cubes. This method is only used for fish with red meat. Since the cubes are intentionally a little thicker than, for example, sashimi, the fish has to be chewed a little more, which brings out the special, desirable flavor a little deeper. One slice is served with  grated yam served, the other slice is served without topping for a different flavor.
Yaki-hassun (焼き八寸, fried dish)
鱒塩麹焼 梅肉卸しのせ
白アスパラガス 木の芽和え
合鴨ロース煮 焼黄パプリカ添え
烏賊の菜種揚げ 竹の子とベイビーブロッコリー
甘藍の手毬寿司 酢取り茗荷
Grilled trout Shio-Kōji with grated radish and Japanese plum jam

White asparagus with kinome miso sauce 

Braised duck loin with grilled yellow bell pepper

Fried squid, bamboo shoots and baby broccoli

Kohlrabi Temari Sushi with pickled Myōga
On a plate are gathered spring ingredients, all prepared in different ways. Enjoy the arrival of the magnificent season with your eyes and mouth.
Futa-mono (蓋物, dish with lid)
イベリコ豚の角煮
べっ甲餡 温度玉子 アスパラガス 芥子
Braised Iberico pork shoulder Kaku-ni (cubed)

Creamy Bekkō-an broth, egg, asparagus, mustard
In the second half of the menu, a richly spiced and hearty meat dish is served. Each dish is made even better by the accompaniment of alcohol - well, at least that's how the Japanese told us...
Shokuji (食事, penultimate course)
五色素麺
錦糸卵 どんこ椎茸 なめ茸 青葱 卸し生姜
針海苔 つけ汁
Sōmen noodles with five different toppings:
Kinshi Tamago (a special Organic-egg, which is baked like a crepe and cut into fine strips), shiitake, nametake mushrooms, leek, grated ginger.
Nori and dipping sauce
The penultimate course of a kaiseki menu is always a simple dish that fills the stomach. After the spicy meat dish is a cold noodle dish  served. Here our chef (presumably, if we've discussed and translated everything correctly...) made five different small Sōmen portions, each with a different topping. 
One day we'll write a beautiful article about why the way we do Japanese cooking is in fact almost a scientific translation, far beyond the words...
きな粉と小豆のロールケーキ 苺
Rolled cake with kinako and azuki beans,
served with strawberries and Japanese Gokujo-Hōjicha
The savory flavor of kinako (soybean flour) is combined with the gentle sweetness of the azuki bean cream to round out the dish. Also enjoy the contrast with the acidity of the accompanying strawberries.
Review of the Kaiseki event from 28.04.2022
For weeks our entire team has been preparing and planning, choosing dishes and working out menus, searching for the freshest and best ingredients for each course, preparing the service and details for the evening - Kaiseki is not just a meal of many courses that you quickly put on the menu.
True kaiseki places numerous basic demands of its own on every part of the restaurant experience.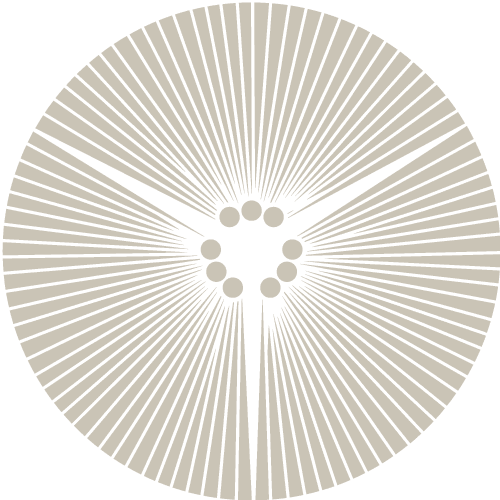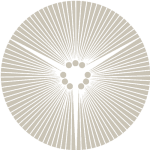 Enthusiastic guests at the first Kaiseki event at sansaro
We are all the more grateful and happy for the enthusiastic feedback and the great praise from our guests!
A couple wanted to go to Japan for the cherry blossom this year, but were unable to make the trip and consoled themselves with a memory of Japan by visiting that evening.
One lady recalled her visit to Restaurant Mifune, one of the first Japanese restaurants in Germany, where she had also eaten kaiseki in Munich in 1986.
"Great cinema", commented another guest, "especially if this was your first attempt!". He especially praised the authentic Japanese flavor, which was a little journey of discovery.
"The presentation of each course was thoughtful and the taste sensations were enhanced by the ingenious combination of products." we were allowed to read in a review, combined with the fact that this guest even noticed the details that we had thought about when choosing the dishes.
We are very, very grateful for this feedback. Because behind the scenes, as always, we have invested a lot of heart and soul, arranged little things and coordinated details to not just use a buzzword from Japanese cuisine, but to meet the standard that our regular customers already know from our events & specials such as New Year's Eve and Valentine's Day - or simply from our daily work in the field of sushi for many years.
Are you interested in culinary kaiseki?
Are you also interested in a Kaiseki event, but could not attend this time? Let us know! We are always happy to receive feedback.
And who subscribed to the newsletter will of course be the first to be informed when we have another Kaiseki event, a Sake Tasting or a Whisky Tasting or other events. 
We are happy if you are interested in such events and we can always design a new menu for you for each season.
We look forward to your visit, thank you and see you soon at sansaro!