At Restaurant sansaro we are proud that over many years and many chefs & kitchen staff, we have been able to offer consistent, Japanese-authentic quality - since 2007. 
Dhat distinguishes us from other restaurants in Germany and around the world that deal with Japanese cuisine, where quality is often a matter of luck - even in Japan.
At the same time, each chef and each head chef brings their own focus and strengths to the table. And although Riichiro Matsui has already been on our team as head chef since 2020, we are only now getting around to fundamentally revising the menu with him due to the chaotic situation of the last two years. In the process, hardly a stone has been left unturned. Here we try to give a deeper insight into some topics. 
To begin with, in brief: 
With the 2023 menu, the regular menu at sansaro restaurant becomes even more refined, even more Japanese, even more handmade - and it lays the foundation for ever-changing seasonal menus that are the real secret of our Japanese cuisine.
Seasonal handmade Japanese
The essential focus of the new menu: it will be more seasonal, more handmade and more Japanese.
At sansaro Restaurant, we have always attached great importance to the highest possible quality of ingredients. Much organic to use even where the customer doesn't see it or it's labeled on the menu, has been a priority since the opening of our SUSHIYA BENTO STORE important for us in 2006.
And for several years we have been sourcing our fish mainly from the same suppliers as star restaurants, we always choose the best quality for our customers. 
Most recently, we also switched our supplier for vegetables to a specialist who scours the wholesale vegetable market every early morning for the best ingredients for us and other nationally renowned restaurants in Munich. You only notice the differences in the details, but that's what it's all about for us: attention to detail in every corner.
New rice for sushi from Japan
So we also changed the rice - already in the late fall of 2022. 
We now use an even more specialized type of rice that we get from a specialty store for Japanese cuisine in Munich.
Rice is of course the most important ingredient for Sushi and Japanese food and there are more than 300 varieties of Japanese food ice cream.
Very well known and very popular among Japanese is the variety called "Koshihikari /コシヒカリ". The "Koshiibuki" we now use is a descendant of this widely used variety Koshihikari. Eight years were invested in breeding to create Koshiibuki, a rice that is resistant to abnormal weather conditions and can be harvested with stable quality even in high temperatures and cold weather. 
Koshiibuki is distinguished by its flavor, aroma, luster and slight stickiness, which it inherited from Koshihikari. It is lighter than Koshihikari, and many Japanese prefer its delicate flavor. Each grain of rice is firm and less sticky than other types of rice, making it very suitable for use in sushi.
Some of our customers have already noticed that our sushi has undergone some subtle changes, and we are sure that this Koshiibuki rice has helped to make our sushi taste even finer. Of course, this rice unfortunately costs a bit more than other Japanese rice, which in turn is much more expensive than the rice you will encounter in many "sushi" restaurants in Munich.
By the way, the name "Koshi Ibuki" means "new breath" (Ibuki) from Echigo/Koshi (the old name of Niigata), and is to express that the Koshihikari lineage has been renewed here with vigor and freshness.
An important point of the new menu: sauces are handmade much more than before.
For example Dashi (virtually the Japanese soup fund), the basis of many Japanese dishes, a flavor component obtained from dried kombu and katsuobushi bonito flakes, which is possible only with the soft water in Japan. 
In Germany, it is therefore difficult to extract the authentic, subtle flavor from the local hard water. Our kitchen team has experimented and gained a lot of experience during its time in various European countries to ensure that the right effect is achieved despite the adverse conditions. 
Many restaurants use a kind of instant broth for the preparation of miso soups, so that especially customers in Germany are often used to a relatively salty miso soup. If you visit our restaurant now, our miso soup based on a real Japanese dashi might be perceived as "bland" by many customers at first. However, if you take the time to savor the aroma and take the soup slowly, you will be able to taste the deep, natural flavor of dashi broth, the Japanese are convinced.
New starters sansaro 2023
A whole series of innovations accompanies us in the starters.
We are a little proud of Maguro Moromi Ae, a tuna tartar with Moromiso, organic quail egg and cucumber.
Because that had become apparent on the occasion of our Collaboration with Tantris in the matter of tuna from the 2-star chef Benjamin Chmura the praise "Genius!" after tasting our Chef Matsui's own creation, which was then on the daily menu under the name "Maguro Yukke".
Moromi Miso is usually served with or as a side dish to light meals, especially cucumbers, tofu or rice. 
In Sansaro, however, we combined it with red tuna. The slightly tart red tuna meat pairs well with the full-bodied saltiness and subtle sweetness of the Moromi Miso. The crunchy cucumber and the sticky yolk of the organic quail egg on top create a unique harmony.
Moromi Miso is made by fermenting and aging Kōji made from rice, soybeans or barley in salt water. It differs slightly from the way miso is made for use in the more common miso soup, and is made by a similar manufacturing process as Soy sauce won 
To maintain the consistency of Moromi Miso, the ingredients are not pureed as in normal Miso, but the grainy barley remains.
The result could be described as a kind of tuna tartare, which does not spoil the Japanese taste of raw fish with violent (spicy) mayo creations, but on the contrary cites the great tradition of fermentation of Japanese cuisine, which is now becoming more and more trendy in the Western world. Try, our new insider tip!
For years super popular with our guests was Spicy Ebi Tempura or the vegetarian version Shiitake Ebi Tempura.
In the new version Crispy Ebi Tempura, the spiciness comes from a homemade yogurt kimchi dressing and the vegetarian vegetables that accompany the shrimp change seasonally. The main point: it is more finely fried, is more delicately tuned to better match the delicate flavors of Japanese cuisine.
By the way, typical Japanese is Shake Harasu Yaki, the belly of salmon fried. Has already been used in many caterings. More about this shortly.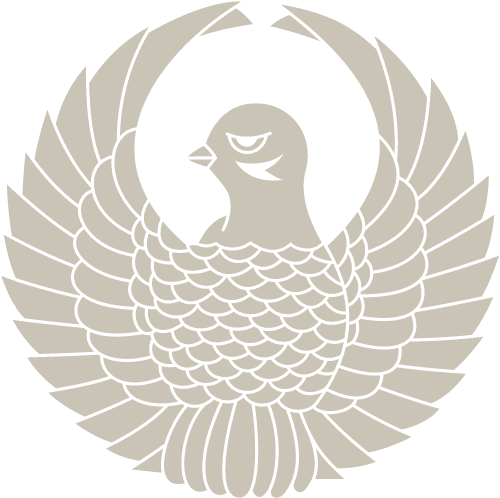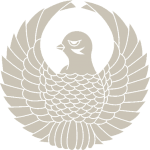 Karaage has been used for years in many Japanese restaurants in Munich served - and in Japan it's an enormously popular after-work snack. We're totally excited about our new Karaage and diving a little bit into the story:
唐/Kara or Tō is the ancient name of a country in China. "Age" means roast. So "Karaage" used to mean "food fried in oil" that came from China. 
After World War II, the Japanese government established poultry farms throughout Japan, and it is said that karaage, fried chicken meat, was born in Oita Prefecture, where there were a large number of poultry farms.
It is a simple dish of seasoned chicken dipped in flour and fried in oil, but its subtle flavor makes it unique and makes it an extremely popular casual dish in Japan, where it is fun to compare the different restaurants. 
Karaage is eaten by Japanese of all ages in a variety of venues, such as izakaya (Japanese-style pubs) where office workers stop after work, casual restaurants where families dine together, and even grocery stores.  
The special thing about the karaage in the restaurant sansaro
In the restaurant sansaro we use French black feathered chicken "Label Rouge, which is soaked in Shio-Kōji/塩麹 for an hour, seasoned with garlic, ginger, sesame oil and a little light soy sauce, and then fried with a minimal amount of Japanese potato starch. This keeps it crispy on the surface and juicy on the inside. 
Shio Kōji breaks down proteins and not only tenderizes the meat, but also brings out the full flavor of the meat, including amino acids and natural glutamate.
After various experiments with organic chicken, the long search for a regional supplier of organic chicken in the good enough quality (nada!), our cooks have chosen the French black feathered chicken mainly for taste reasons. 
This is also in our line, because Label Rouge is known to be a very strict seal of the French government for natural breeding and high quality. Unfortunately, this means that the raw material is not always constantly available. 
In short: if there is Shio-Karaage in the sansaro, try immediately absolutely! But beware: crispy on the outside, hot on the inside - enjoy with caution...
Sashimi selection sansaro 2023
Sashimi is an exciting topic when you take a closer look at it.
We have always been thrilled with the attention to detail our chefs put into the sashimi Moriawase. The fish quality and craftsmanship is, in our estimation, unparalleled in Munich - now we are expanding the selection of mixed sashimi a bit and finally taking the popular (but unfortunately also very expensive) Tuna belly toro as sashimi firmly on our map.
3 variations of Sashimi Moriawase
The three different sashimi Moriawase are called "Akebono", "Shinonome" and "Tenmei":
"Akebono" (曙) refers to the dawn and consists of three different types of fish.
"Shinonome" (東雲). is the literal translation of "clouds in the east," meaning the clouds that move across the eastern sky at dawn. Here, five types of fish are selected by the chefs for the sashimi.
"Tenmei" (天明). denotes the day when the sky becomes bright, also at dawn and is the largest of our new Sashimi Moriawase with seven varieties of fish.
Typically Japanese an almost lyrical naming, with which our kitchen team wants to set off to new shores in the restaurant sansaro.
And of course, if desired, you can supplement such mixed sashimi with a sashimi itten-mori (刺身一点盛り), that is, one of the salmon, tuna or even toro sashimi, to set your personal focus. 
Sushi selection sansaro 2023
Sushi has been our core business since our company was founded - hence the company name SUSHIYA. Our first chef Yagawa was one of less than half a handful of real Japanese sushi masters in Munich at that time and in the following years all other chefs have also benefited from his knowledge and other chefs have contributed their experience and creativity. 
In the fall of 2022, Chef Matsui also took over responsibility for the sushi section and was able to further enhance the quality through his experience with classic Japanese cuisine.
Sushi Omakase in restaurant sansaro: Musashi & Ibuki
For many years, we had sushi platters with all kinds of rolls on them - sure, Germans love makimono. But Japan lovers, gourmets, and open-minded guests have long been keen to enjoy a nice assortment of Nigiri and Gunkan either to choose them yourself, or to have them recommended by the service.
In this respect, we are overjoyed to have finally banned all sushi plates with rolls from the menu in the restaurant and instead do exactly what our restaurant has become more and more famous for in recent years: present a great selection of nigiri and gunkan. 
Now you can do this easily by ordering from the service omakase selection Musashi or Ibuki.
Omakase translates as "I'll leave you to it" and means that the kitchen chooses what it is most likely to recommend that day. 
Musashi - Allrounder with 5 Nigiri
At SUSHIYA, the naming of menus and sushi plates has always been linked to a deeper meaning to Japanese culture since the opening of the SUSHIYA BENTO SHOP in 2006.
Chef Matsui also put his thoughts into the two omakase plates this time - the idea was to use kanji for sushi & sashimi that automatically make an inner image appear in Japanese people.
Musashi is first the former name of a region in the area of present-day Tōkyō, Saitama, and eastern Kanagawa Prefecture. 
For Japanese & Japan connoisseurs, however, the first reference to the word Musashi is of course the name Miyamoto Musashi (宮本武蔵), the Edo period sword master known as "Kengo" (剣豪) or "Kensei" (剣聖). He is still the subject of numerous visual works, including plays, novels, manga, films and anime, and was a man of deep understanding and high intelligence. In the development novel "Musashi" by Eiji Yoshikawa, his journey from an outsider to a person who has mastered himself and the sword is immortalized. What was unique about him was that he fought with a Japanese sword in each hand, which was very rare at that time. 
In other words, Musashi is the picture of an all-rounder. 
The Musashi sushi platter at sansaro is a selection of all-rounders like Musashi, you can't go wrong with the Nigiri platter with 5 different Nigiri and they also always combine well with some appetizers, of course a Miso soup and at the end with a dessert.
Ibuki - the birth of a new sansaro
The large omakase plate, on which the chefs always place the best varieties available that day, is called ibuki at our place. 
Ibuki is a Japanese cypress species that grows wild in Japan. It is also known as Mount Ibuki, a sacred mountain in Shiga Prefecture that has long been revered as a mountain where gods dwell. 
Ibuki is a homonym for the word "ibuki" (息吹), which means "alive" or "vital" in Japanese. The name "Ibuki" is therefore associated with the image of the "birth of new things" - and so the chef sees the departure from the earlier plates with many rolls on them and the turn to an even more Japanese, even more authentic cuisine at sansaro as a rebirth also for the very fine sushi that has been with us for many years.
This is doubly fitting, because in recent years we have been working intensively to bring the sansaro restaurant into a new era and, analogous to the ever-increasing quality of the food in recent years, also to carefully and gradually overhaul the premises. You can already see the first results, we will report about it occasionally in the Blog.
The plate "Ibuki" includes seven varieties of nigiri and / or gunkan, with it also if available, for example, Toro, the fat tuna belly and Uni, the sea urchin, which is usually appreciated by Japanese and Japan lovers, but for others sometimes a challenge. More and more people, however, love the special, the particular, even in Germany. Japanese just. When in doubt, let the service know if you prefer a conventional selection or if you'll go for whatever the Japanese would like to eat.
A completely different, popular form of sushi is the Chirashi Sushiwhich we always had as a menu of the day. If you feel like a bowl of chirashizushi according to the choice of the cooks, you can now order them regularly on our menu.
Selection of nigiri, gunkan and makimono
With the exception of the legendary Sushi bar was our diverse selection of Maki, Nigiri, Gunkan and so on the last few years in Munich almost undefeated. We are now deliberately reducing this selection a little and focusing more on the typical Japanese varieties. However, much remains available for our regular guests.
The selection of nigiri and gunkan, which are the classic forms of sushi in Japan, so to speak, and which are fortunately also becoming increasingly popular with our guests, remains above average.
Special new addition: Wagyū Aburi Nigiri, with the famous Japanese Wagyu beef, but with us actually with japanese Wagyū, and the same of the best quality class A5.
Hosomaki now includes a Nattō Maguro Maki - with our fine tuna, dried fermented soybeans and shiso. 
Nattō classically love Japanese, other nationalities always found it difficult - but times are changing, even in Munich guests are much more open-minded today than they were ten years ago.
With the Uramaki we are brave and leave out many American variants on the map: Salmon with cream cheese and even the famous California roll. We know that there are many customers who love these rolls - and that's why, at least for a while, they are still available in our checkout and web store, for those who don't want to or can't let go. We can understand that too. However, we no longer advertise these rolls on the menu because we believe that we want to recommend and show our guests, who are becoming more and more experienced and open-minded to genuine Japanese cuisine, primarily what we ourselves consider to be Japanese sushi.
A few crossover creations still exist, however, such as our legendary Special Roll "Mediterranean" developed by our first Chef Yagawa in 2009, and likewise the extremely popular Spider Roll with Soft Shell Crab developed by our then-Creative Chef Masami Saito in 2017. Just because we have for how often for our cards made an artistically valuable collage, the Spider-Roll must stay for now 😉
New main dishes sansaro 2023
It was high time to change the main dishes. 
Originally opened as a sushi-only restaurant, sansaro had been in business for many years (punctuated by an encounter with the in the Amalienpassage legendary resident Georg S., alias "Schwarzuman", who sometimes appears in a psychotic-quarrelsome manner) in the main two warm main courses: 
Shake teriyaki, salmon fillet in teriyaki sauce and yakiniku, strips of beef in spicy sauce. These main dishes were very popular classics with our guests - but at some point it's time for a change. This comes in the form of a very fine fish dish and a more rustic meat dish.
Tempura - vegetarian and with fish
In short, what remains is our tempura.
Tempura is an art all its own in Japanese cuisine - and we're really excited about our Chef Matsui's tempura skills. Where in many restaurants tempura degenerates into "something fried", our regulars and some weekly returning gourmets in particular have come to love our tempura in recent years. 
This remains a light, fine alternative to sushi & main dishes in sansaro, which has its own quality.
Gindara Yuan-Yaki - Black Cod in Saikyo Miso
The Black Cod (black coal fish) is nowadays known worldwide, often through various "New Style" restaurants that borrow from Japanese cuisine. There we have also tried the Black Cod and experienced quite different qualities for prices of 35-48 euros - the more we are happy about the fine tuning that our chef Matsui has succeeded here. He uses the Yūan-Yaki cooking method, which has long been part of Japanese cuisine.  
Ancient Japanese preparation form Yūan-Yaki
It is said that Yūan-Yaki was invented by Kitamura Yūan (北村祐庵), a tea master and gourmet of the Edo period, but this is not entirely certain.
Yūan-yaki always includes the wonderful aroma of Japanese Yuzuwhich you will immediately notice with our Black Cod. Usually used for salmon (often on the daily menu at sansaro in recent years), sea bass, pork or others.
Gindara Yūan-Yaki is made by soaking Black Cod in yuzu juice for 30 minutes and then marinating it for about half a day in a paste called Yūanji, which consists of saikyo miso, soy sauce, mirin and sake. 
If the time is too short, the flavor will not be absorbed, and if it is too long, the flavor of the gindara will be lost along with the water. The fish is removed from the paste at the right time and baked in the oven until the skin is browned and fragrant. 
Enjoy the combination of the fat of gindara, the flavor of yuzu and the rich saltiness of miso and soy sauce. 
In addition, the chefs arrange seasonally changing small vegetables, currently Brussels sprouts, which are deliberately unusual crunchy for Germans: it's about the variety in texture, where the fish is buttery-soft, it needs something firm to the bite to create a balance for the kitchen of harmony (Washoku) create.
By the way, a perfect companion to the Gindara Yūan-Yaki would be a good, rather dry Japanese sake - we recommend, for example, a small bottle of Rihaku Wandering Poet or a large bottle of the wonderful Akitabare Koshiki Junzukuri.
Tonteki - rustic Japanese banger with mangalitsa pig
"Tonteki" means "pork steak" in Japanese (the kanji for 豚/buta is also read or pronounced "ton", so ton + steak with the Japanese pronunciation of steak (=steaki) "tonsteaki" contracted at the end "tonteki").
Tonteki was originally invented in the city of Yokkaichi in Mie Prefecture and is now served throughout Japan. It is one of those typically Japanese, more rustic dishes that people often don't associate with Japan because of the perception of sushi - but that Japan connoisseurs love and enjoy when they are in Japan.
At sansaro restaurant, we use thick slices of Mangalitsa pork for this, which are slow-cooked at a low temperature for three hours. The tender pork is doused with a special homemade soy sauce that has a strong garlic aroma. Our tonteki comes with small, typical Japanese side dishes.
Finely sliced pointed cabbage & Japanese potato salad
The most typical side dish: finely sliced pointed cabbage with a light marinade. These thin strands of pointed cabbage are actually absolutely typical of Japanese cuisine, where things like tonteki, tonkatsu or karaage are served. The idea here is to provide a sort of refreshing change of pace for the mouth - as always in taste and texture.
In addition topical: a small Japanese potato salad. 
Potato salad is actually very popular in Japan. The Japanese often affectionately call it "pote-sala" or "pote-sara"(ポテサラ)- and of course it is quite important to them that although it is similar to the potato salad here, it would taste quite different, much deeper. This is achieved by the fact that this potato salad contains onions that have been slow stir-fried to bring out their sweetness, cucumbers that have been thoroughly drained to give them a crunchy texture, and boiled eggs that add an extra touch of softness to the flavor. The key to the flavor, of course, is the Japanese mayonnaise - and then there's a secret recipe for a particular Japanese sauce that won't be revealed here. We're currently writing a short article about what dishes are considered typically Japanese in Japan, but bear a striking resemblance to European cuisine for us....
Our Tonteki can be supplemented with a bowl of rice if you don't eat sushi apart from the main course and it also goes well with beer, Sake or a suitable wine or Whisky.
What's no longer on the menu...or not yet.
With a tearful eye we say goodbye to the appetizer popular with connoisseurs Unagi Shirayaki, which we have cut up in our house since 2015: in the future it will appear seasonally on our daily menu, because the eel turns out quite differently depending on the season.
Working more and more seasonally, which is actually the essence of Japanese cuisine, is our goal and we are gradually moving towards it without upsetting our previous, very satisfied and diverse customers.
A victim of this in the new 2023 menu at sansaro is also the frequent designation "organic" in the cucumbers. Because although we continue to use a lot of organic, we do not want to chain ourselves to the designation. After all, experience has shown that many a time a Munich grower has better and more regional cucumbers available at the wholesale vegetable market that are not classified as organic - and at the same time it is very difficult to always get the good quality organic cucumbers used a lot for our sushi throughout the year. But you can absolutely count on the fact that behind the scenes we continue to buy a lot of organic - a lot of stuff that you don't see because it's not mentioned on the menu. But for us, that has always been part of our philosophy, not just a label, but a sustainability interest in its own right.
Seasonal menus come on the daily menu
But actually we are looking forward to offering you whole menus more often in the future. We remain a restaurant where you can enjoy à la carte great sushi & sashimi - there are not many of them left in Munich. But the challenge, the joy for the current kitchen team is to take you on small seasonal journeys, culinary to Japan, so to speak. 
We look forward to your visit - see you soon at sansaro!