Finally, our restaurant and terrace is open again and we look forward - as always - to your visit to the restaurant sansaro to your visit!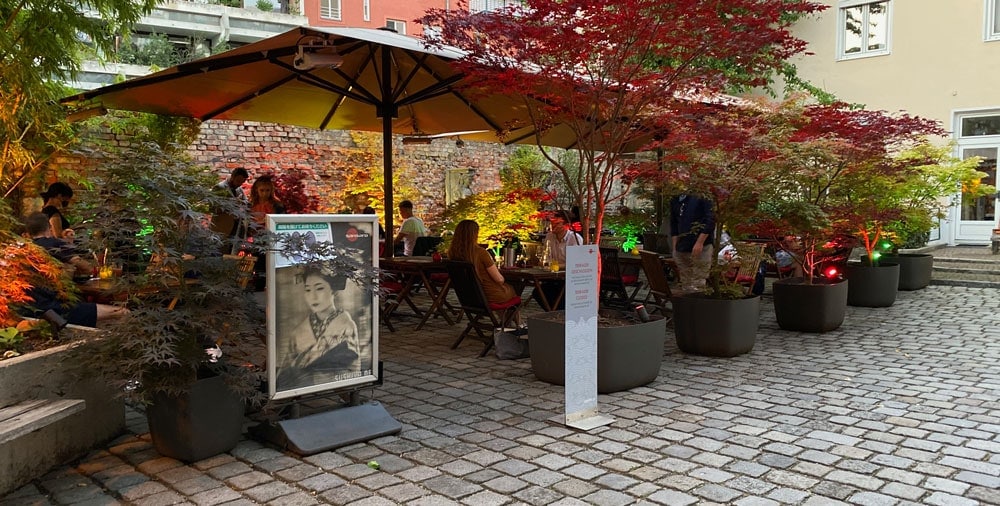 RESTAURANT SANSARO WITH TERRACE OPEN AGAIN
After the Corona shutdown in the spring, we initially waited to see how the situation in Munich and the restaurant industry developed. Now we have finally reopened as a restaurant and are thrilled that our guests can visit again!
Initially, we will always be open Tuesday through Sunday evenings from 6 p.m. to 10 p.m. - we will gradually expand the hours as needed, with noon expected to follow during July.
Of course we hold for you on all possible corners and ends Disinfection ready and have reduced our table count to improve spacing.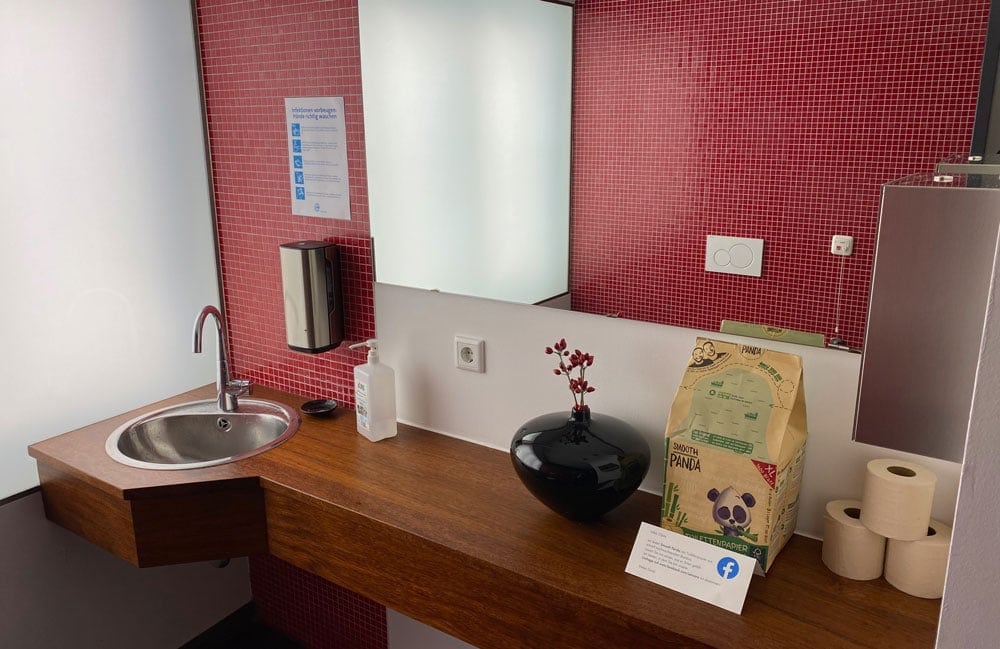 Of course, the current situation also presents us with an organizational challenge. And although we haven't advertised yet, we are already surprisingly busy again every evening, which is why we can't answer the phone as much as usual. However, with your help we will make your stay with us as pleasant as possible:
Please reserve online as far in advance as possible (1-2 days) at the times indicated as available online. Unfortunately, we are less flexible in the distribution of space and can react less spontaneously to short-term requests! And of course we have fewer tables set up or greater distances between the tables and also have to save a little on staff due to the lower turnover.
Please note the scheduled times of stay depending on the size of the group. Unfortunately, due to limited space, we have to make sure that the guests before or after you have a chance to enjoy their evening and get a seat at the agreed time.
In good weather, as always, we also automatically reserve a place for you on the terrace - telephone request is not necessary. With us the phone rings every evening for orders and reservations very, very often and of course we then have to take care primarily of the customers on site who are already there or have already reserved.
If you are in our change weather only and absolutely want to sit outside, please just come by spontaneously (but there the capacities are limited and we can not guarantee a place). We guarantee a place to everyone who reserves in time and therefore also expect that the reservations are kept or cancelled in time (online). At the same time we can open the terrace only when the weather is clearly good and simply do not manage to keep track of 15-20 guests who want to come only when the weather is great and but the little bit of thunderstorm does not bother them and they like to sit outside, but everyone else inside - this tears our staff and then they can not take care of the service for you and other guests, sorry.

Despite all the circumstances, we always look forward to your visit and to experience the wonderful summer with you on the beautiful terrace!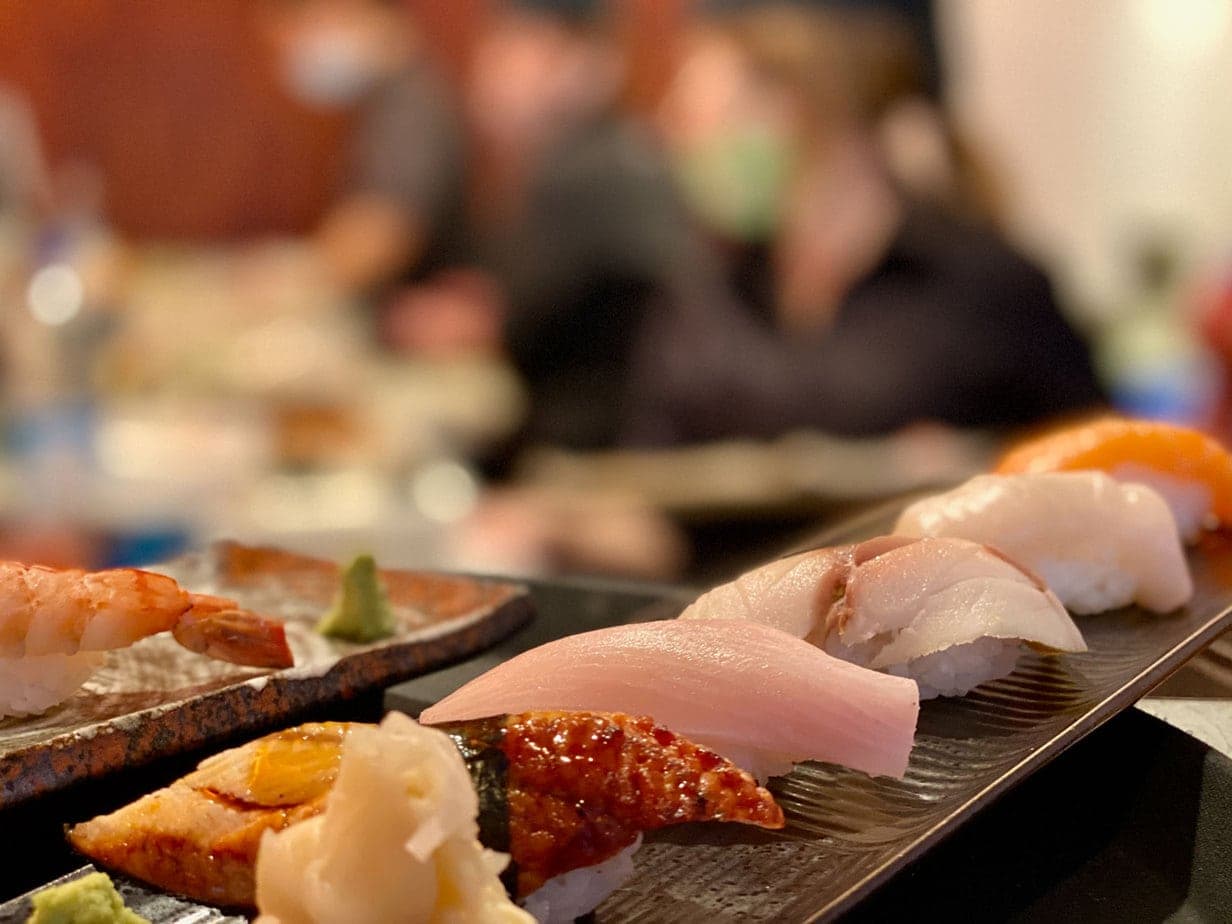 STILL DELIVERY SERVICE IN THE RESTAURANT SANSARO TUESDAY TO SUNDAY 18-21H
Our delivery service has been received with great response and enthusiasm. Those who still prefer to enjoy your sushi at home, we do not leave hanging!
You can still pre-order your take-out online for pick-up or also order it for home delivery. We are only unfortunately of course a little less flexible than before, because we have to serve the restaurant guests at the same time with the same team.
Please order well in advancebest one day in advance or at least before 6 p.m. - otherwise it may take longer to prepare.
come.
If you order one day in advance, then sometimes other delivery times possible, as online selectable. Write it with the order and we will get back to you!
Please also order your pickup online in advance if possible - because we actually have very very many calls every evening and the organization of the terrace is very challenging. To our large terrace the walking distances are very long - nevertheless we try to offer you a service like in a restaurant and not like in a beer garden. We also have a reduced staff at the moment and therefore we just don't always manage to answer the phone and take spontaneous pick-up orders. Of course, we are happy to try.
We are preparing a new menu, which will finally come in July - we are really looking forward to it! There will be some changes, in the blog you will find a first Preview of the new 2020 menu at sansarowhich is continuously supplemented.
As before we are grateful and happy about the great encouragementthat we have received during the Corona period: New customers and regular customers, single customers and repeat customers, who sometimes ordered their portion of sushi from us almost every week; others who visited us again and again to pick it up themselves, deliberately to say "hello" to us in person.
This is a motivation for us to continue to improve the green spaces of the Amalienpassage more and more beautiful for you, to improve the menu and at the same time to maintain the delivery service. We continue to work to make you feel culinary in Munich in the summer and autumn.
Thank you for being loyal to us! See you soon at sansaro!