Despite lockdown, we don't let the joy of good and especially seasonal food take away from us and present our contribution to the asparagus season 2021 in the delivery and pick-up service from the restaurant sansaro in Munich:
Asparagus sushi has a long tradition in our restaurant sansaro and even beyond: already in 2006, when we opened the SUSHIYA BENTO SHOP in downtown Munich, we offered sushi with fresh, seasonal asparagus.
This year, our "Asparagus Ajikurabe" again illuminates the topic of asparagus from new perspectives:
Tartar of salmon "Ora-King" and asparagus in small bowl
Lower layer: Asparagus white Ohitashi: White asparagus steamed in the bonito broth,
Oraking tartar marinated with some yuzu wasabi dressing, on top green asparagus puree with small radish leaf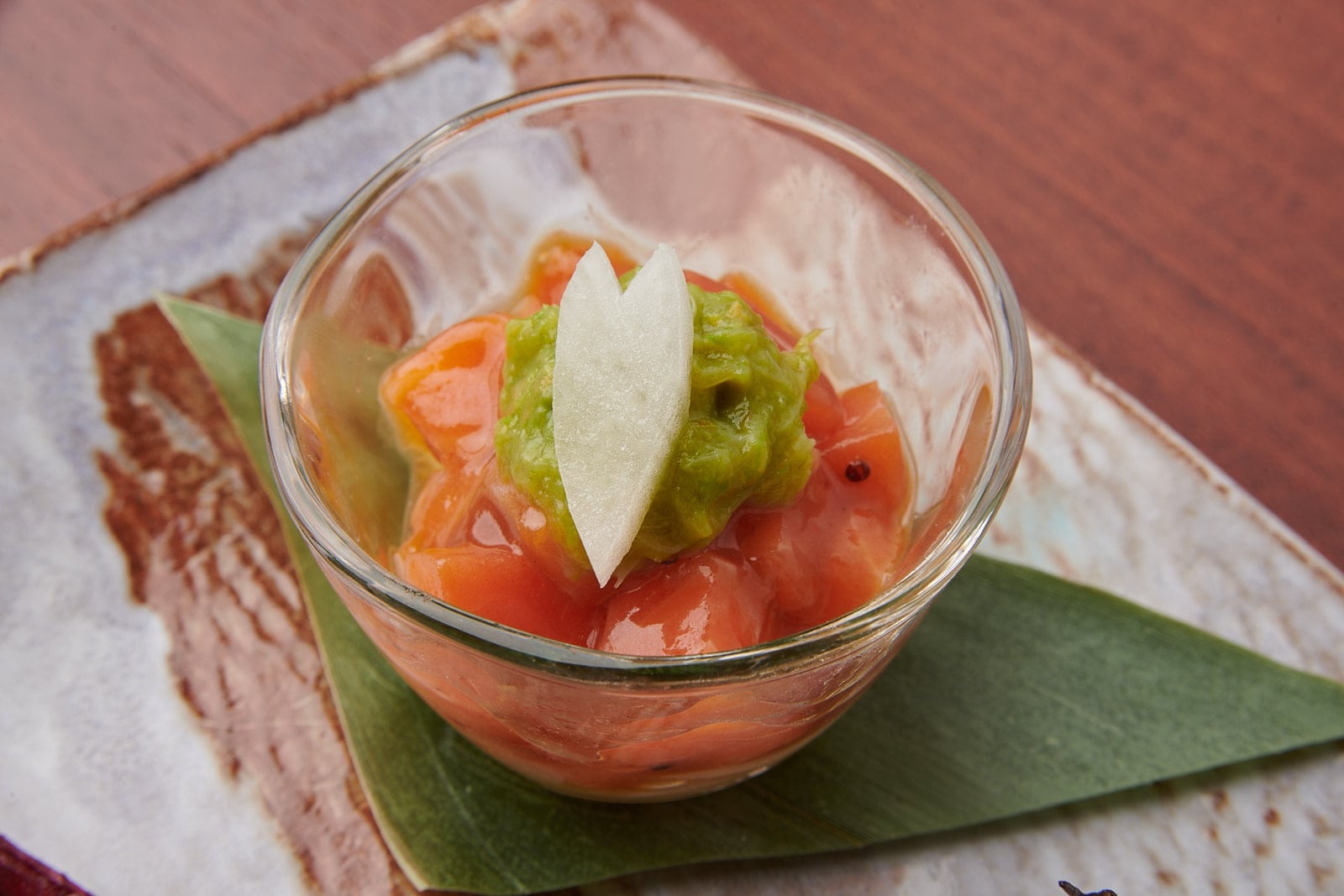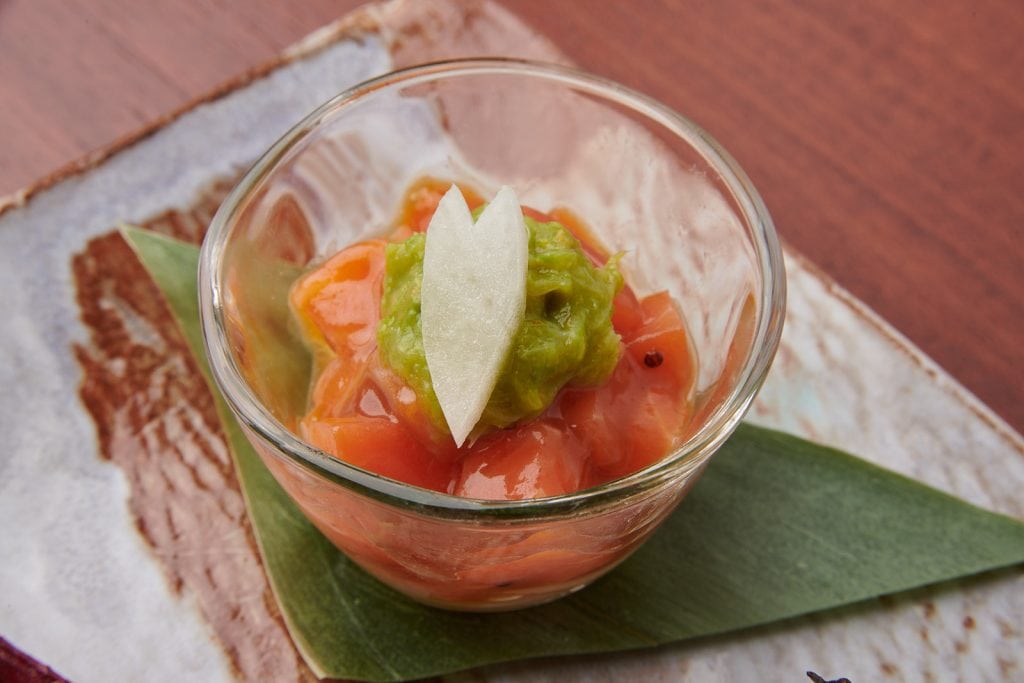 Asparagus Chūmaki with asparagus tempura, iwashi (sardine), in yuzu, soy sauce and mayonnaise
2x Asparagus Oshizushi: Salmon "Ora-King" with white asparagus marinated with kombu seaweed (Kobujime)
The tiny decoration on top is shio kombu, which is lightly salted kombu seaweed.
1x wild garlic gunkan: fresh wild garlic sautéed then marinated with shio kombu.
Decoration & flavor rounding: fresh rhubarb cooked with comb algae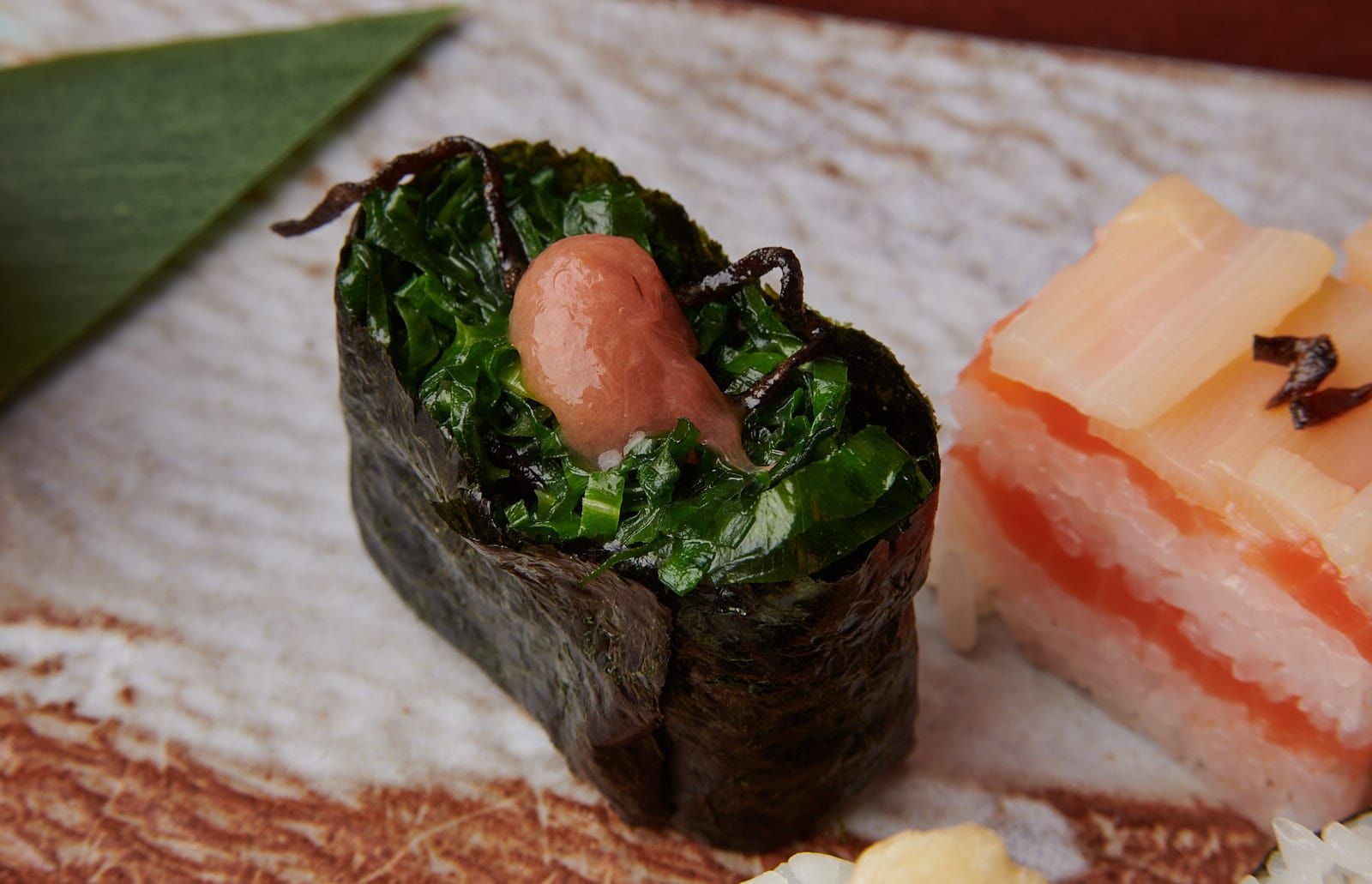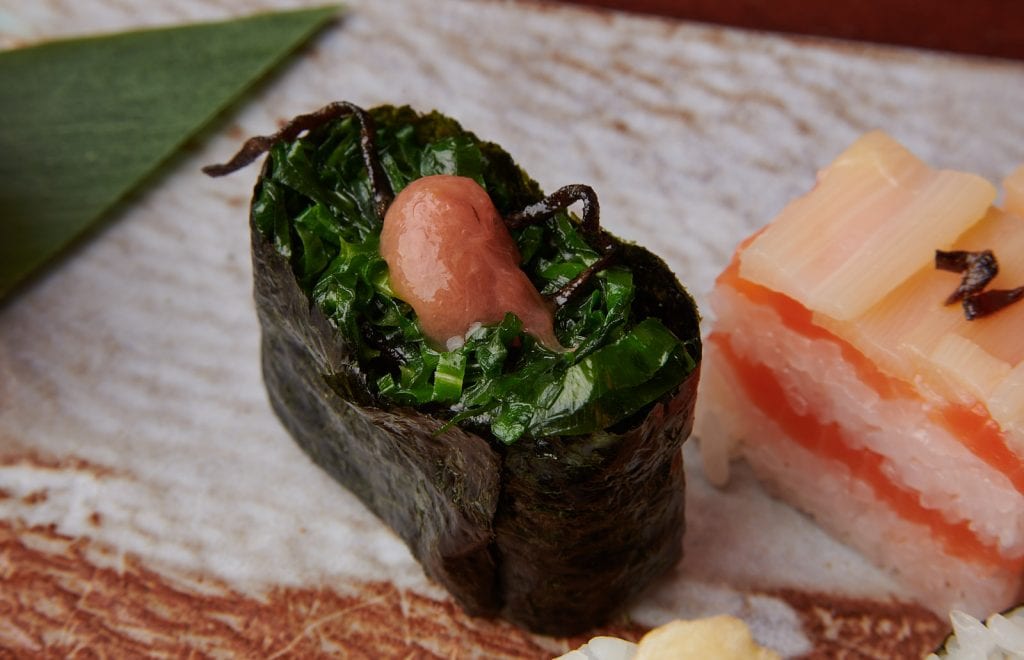 White asparagus Karashi miso flambé
Below: Radicchio pickled with sweet vinegar, cooked white asparagus flambéed with Japanese mustard miso, plus small decorations of seaweed.
Have we forgotten anything? 😉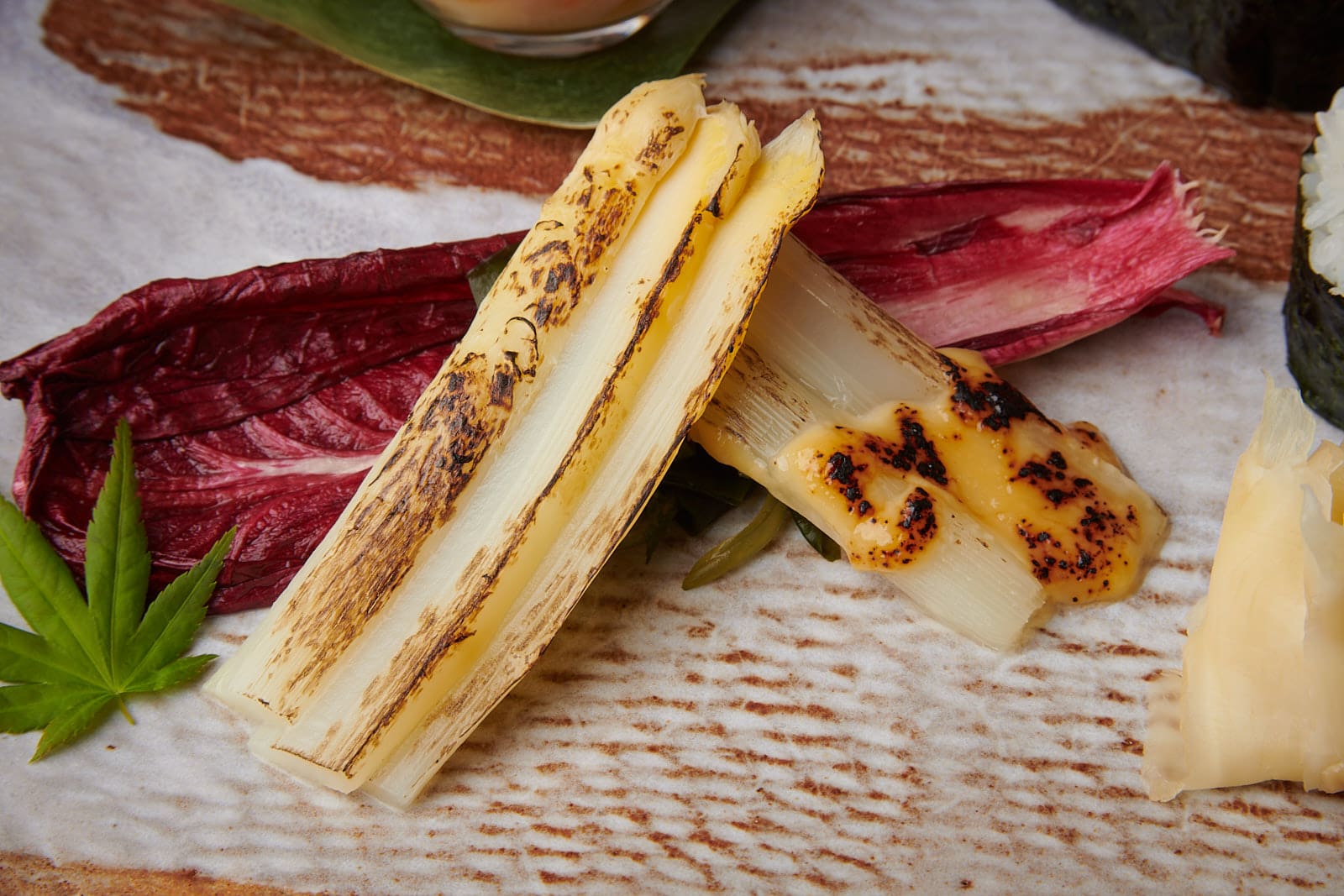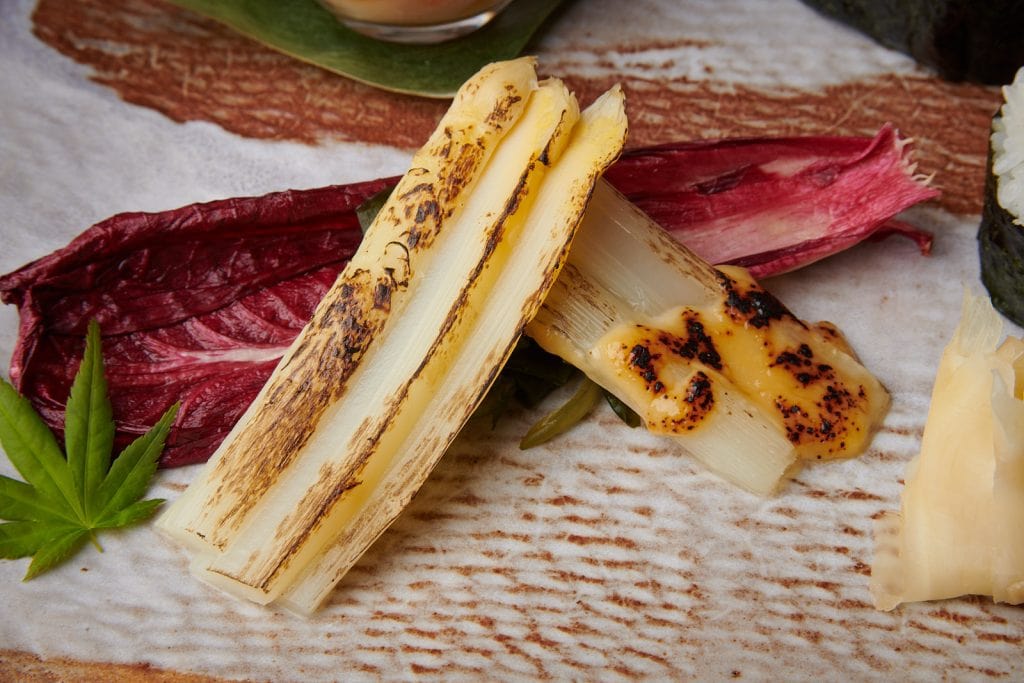 For those who want it simpler and more typical there is also something small:
Asparagus Uramaki with asparagus tempura, chopped yuzu zest with sesame seeds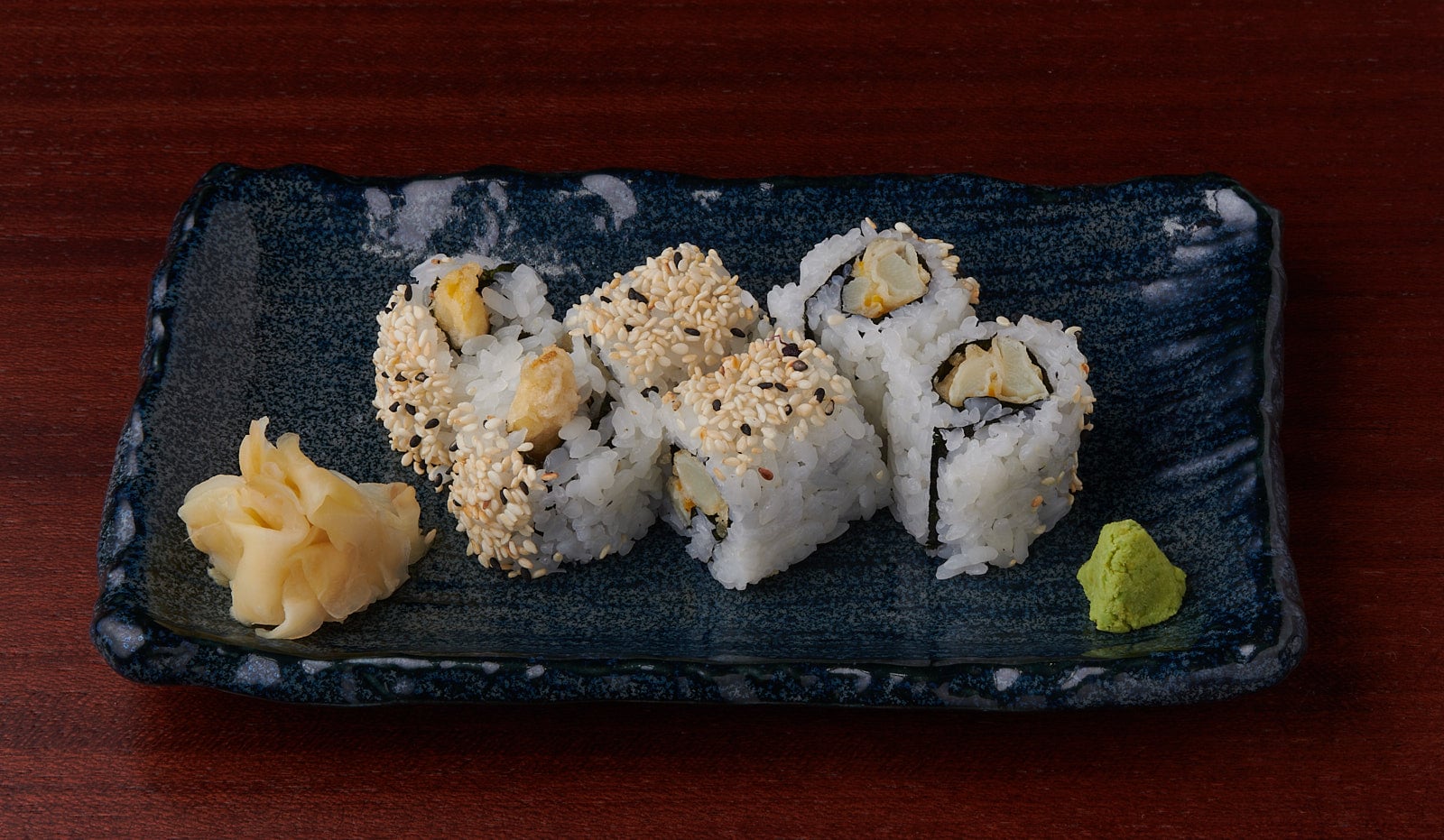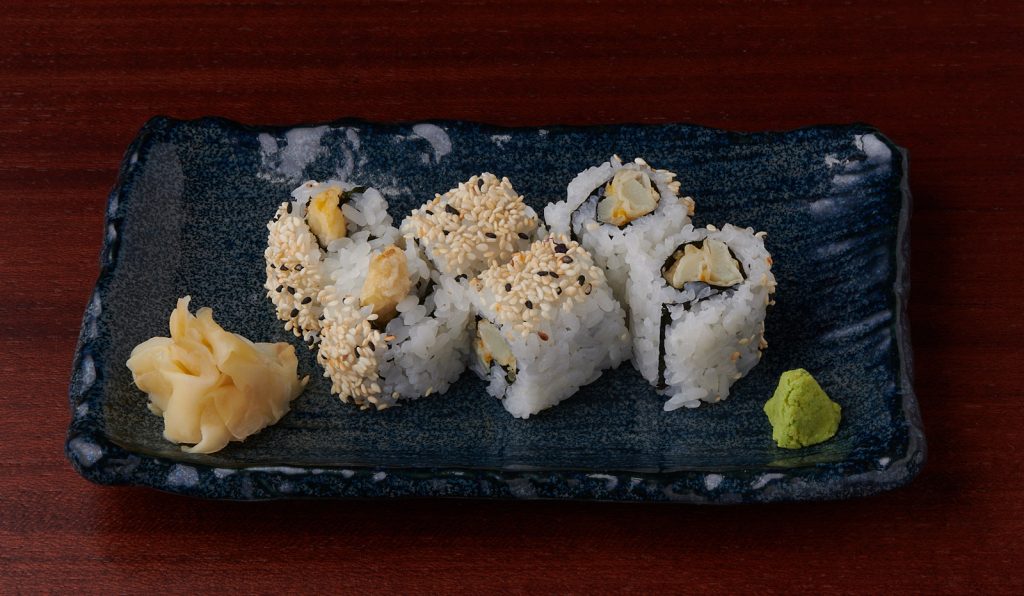 Asparagus Sushi 2021 order
Due to the continued lockdown for the restaurant industry, there are only two ways to try our creations with fresh asparagus this year from our side:
Order it online to pick up yourself in the Amalienpassagewhere now our fan maples are blooming and give us again a wonderful, always changing Play of colors deliver.
Or order for delivery in Munich and beyond. Don't forget: we also deliver outdoors, virtually directly to your picnic blanket, if you are sitting by the Isar or in a public park. Enjoy your meal!