An extremely eventful year with great successes lies behind us. 
Of course, we are already intensively planning for the Christmas and New Year's Eve period. We do not have everything in detail yet, but of course you can expect a lot from us as always:
Christmas 2022 in sansaro
We will be open as usual on 23, 24 and 25 December 2022, so on Friday from 18h and on Christmas weekend from 17.30h.
On these days you can enjoy a special 4-course menu from our kitchen team, which will not be available on other days.
All info about our Christmas menu 2022 you can find here. Christmas Eve itself is already relatively well booked, we recommend that you secure a table early for December 25 or 23.
On 26 December we are closed (because Monday = day off).
From Tuesday 27 December until Friday 30 December we are open as usual in the evening from 18h. 
We recommend, to reserve earlyIn our experience, this is the time when many friends and families gather in our restaurant sansaro.
Collections & Deliveries Christmas 2022
On December 24, the restaurant is already almost fully booked, so our webshop will be closed for pickups and deliveries for Christmas Eve. You may be able to place small orders for pickup by phone, the sooner you contact ins the better.
For the 23rd and 25th of December we ask NOW for Pre-order, since we will have to close the webshop for these days as well once we reach a certain level of utilization.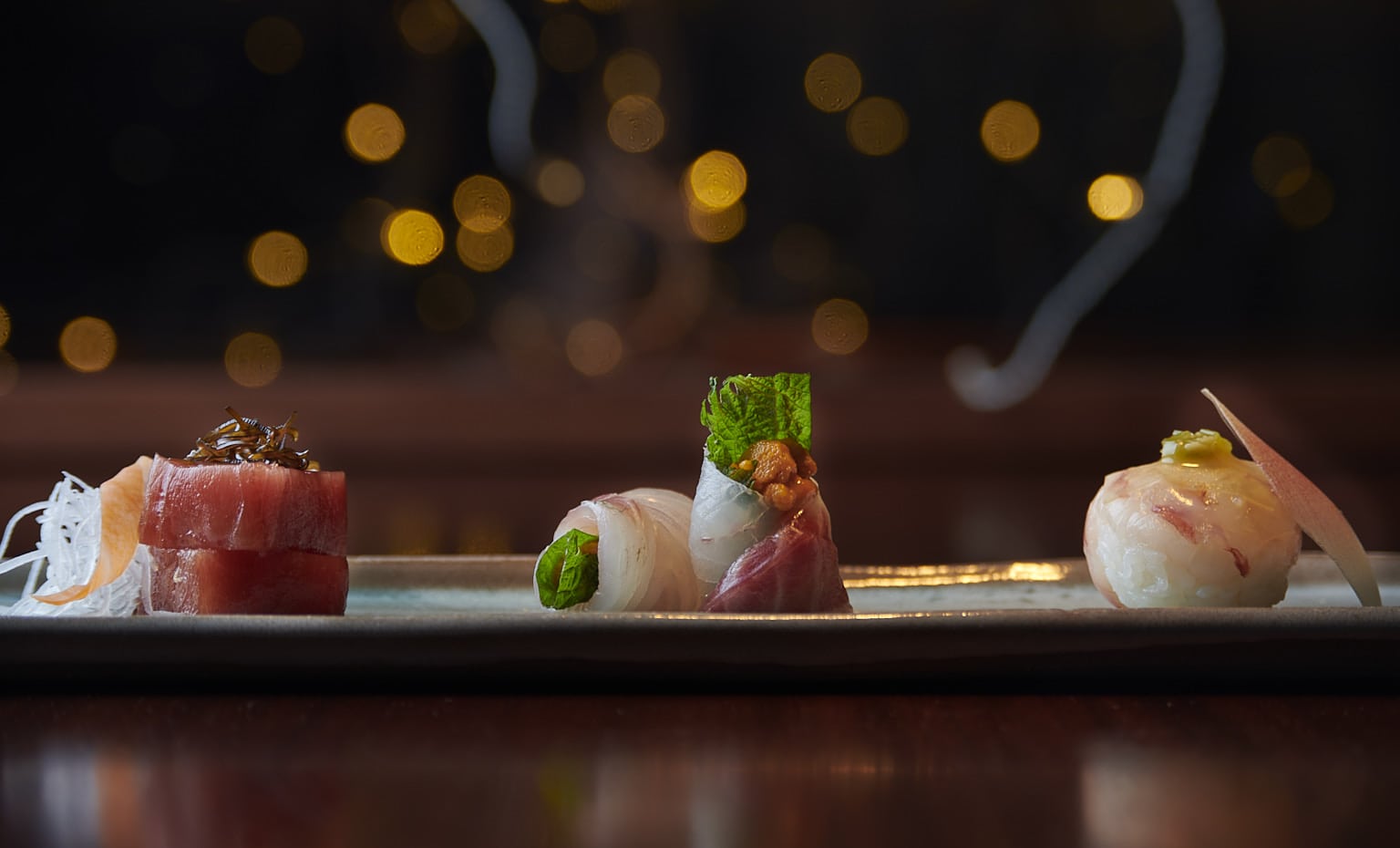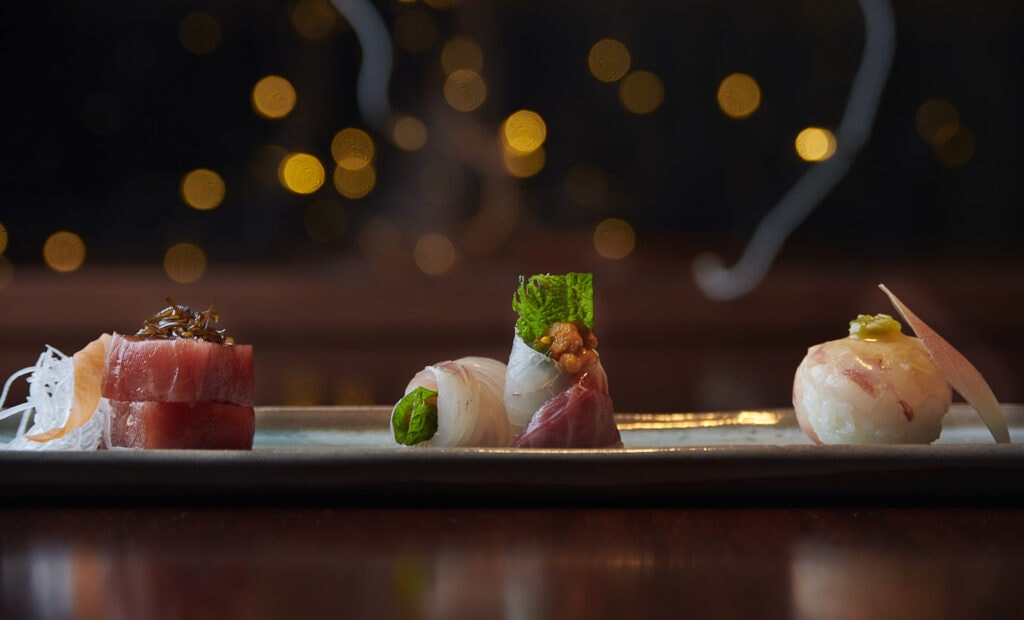 New Year's Eve 2022 at sansaro
So far, New Year's Eve has always been a creative highlight of the year for our respective kitchen teams. A small Review of the last years New Year's Eve at sansaro can be found here. 
Honestly, we are a little proud of what our team has come up with again and again, with how much attention to detail not "just" a menu is made, but an overall concept of decoration, menu, theme of the menus, cultural background of Japanese cuisine and so on. 
And especially about the feedback from customers so far, we are very proud 😉
This year we will again offer two special exclusive menus for you, creatively revolving around Japanese cuisine. 
All information about our New Year's Eve 2022 menu can be found in the Blog article about New Year's Eve 2022.
As usual, we are closed for the first days of the new year 2023. 
We expect to reopen the restaurant on Thursday, January 5, 2023 or Friday, January 6, 2023. As soon as that is fixed, it will be here.